Facebook hackers target small business owners to scam money for ads
It took just 15 minutes for hackers to infiltrate Sydney single mum Sarah McTaggart's Facebook page.
From there, they also took control of the account she uses to run her small business, wiping out 90 percent of the client base she has been building up for the past four years – almost in an instant.
Their target? The PayPal account she uses to buy Facebook ads for her business.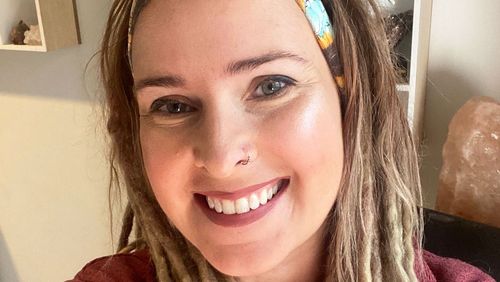 Ms McTaggart is among many small business owners who say they have had their Facebook pages hacked and fraudulent charges made on their PayPal or bank accounts as the scammers buy up ads with their money.
It was last Thursday evening when Ms McTaggart first noticed something was happening with her Facebook account.
"I was just watching TV and I opened up Facebook. I saw I had received and accepted a friend request from some guy in in the US who I didn't send a friend request to," Ms McTaggart said.
"Then, about five minutes later, Facebook sent me an email saying my account had been disabled because I had breached community standards," she said.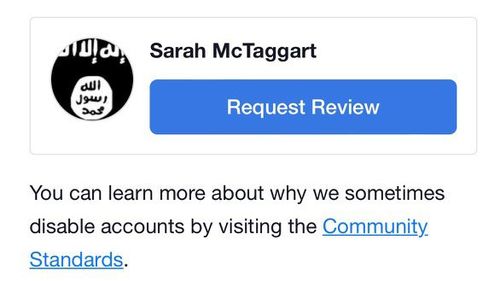 The hackers had used a well-known technique, previously reported on by 9news.com.au, which involves changing the profile picture of the account they have hacked to that of a flag associated with the terrorist group ISIS.
The ISIS flag breaches Facebook's community standards and automatically triggers an alert which causes Facebook to boot the user out of their account.
In another measure designed to keep her out, the hackers also changed Ms McTaggart's age on her account, making her too young to own a Facebook account.
Ms McTaggart said she immediately took measures to to try report the hack to Facebook and prove her identity and age, but they were unsuccessful.
Next, the hackers took control of her business page.
"I woke up the next morning and I received an email from PayPal saying a payment of $320 had been authorised for Facebook ads," Ms McTaggart said.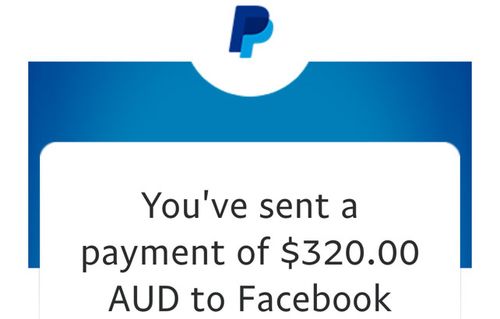 Ms McTaggart had previously used the PayPal account to buy ads for her dreadlock business – Better Off Dread – where she creates and maintains dreadlocks for clients as well as selling accessories.
The mother-of-one said she was devastated to lose access to both her personal and business page.
Her business, which is largely run out of Facebook, was her livelihood, Ms McTaggart said.
"It is so distressing. Close to 90 percent of my new business inquiries come through Facebook," she said.
"Almost all of my communications with my clients is on Facebook, so disabling is my account has completely cut off my capacity to talk to any of those people.
"I'm booked out with clients until mid-January, and I have no way of confirming appointments with those people. They've got no way of cancelling if they are sick."
Ms McTaggart said she was initially confident she would be able to get access to her accounts back.
"I was thinking of course this will get resolved," she said.
But, after exhausting all of the suggestions offered by Facebook's customer service department online, Ms McTaggart said she was left frustrated by Facebook's lack of accountability, with no number available to call the social media giant directly.
"It just dawned on me gradually that this was quite a complex situation, and there is actually no way to speak to a human at Facebook," she said.
PayPal had also refused to refund the $320 the hackers spent on ads, she said.
"PayPal won't refund that as I had an advertising agreement in place with Facebook," she said.
"And I haven't been able to communicate with anyone at Facebook to get them to refund it."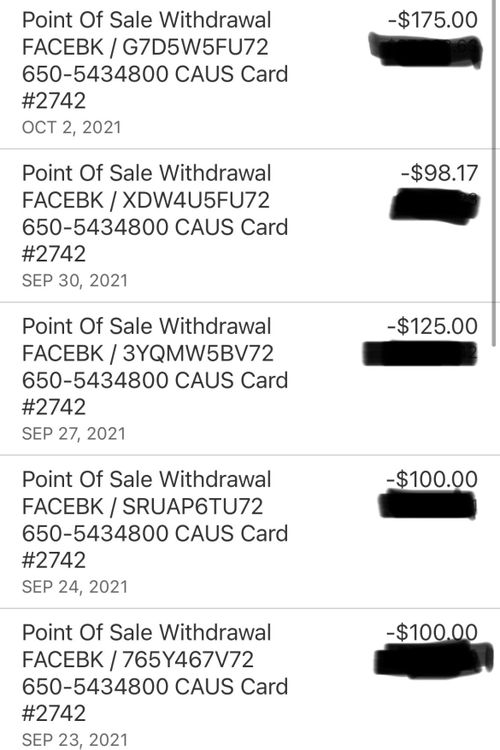 Ms McTaggart's story is familiar to Ianni Nicolaou, a US real estate agent from Alabama.
Mr Nicolaou had his personal Facebook page and his business page hacked two months ago in August and has been unable to regain access to them both ever since.
"It's awful. I'm a realtor and it's absolutely necessary to use the platform these days," Mr Nicolaou told 9News .com.au.
"I have a business page that I run advertisements through.
"I have invested money for my following, and now it's gone – out of nowhere."
After his accounts were hacked, Mr Nicolaou said he had also been hit with about A$1800 in charges made to the bank account linked to his Facebook business page.
"There were charges; charges after charges. They started at about $100 each and then kept getting bigger and bigger," he said.
"What frustrated me the most is that there is no acknowledgement from Facebook. There is no-one to call at Facebook and say you have got fraudulent charges.
"I have literally tried everything but it is robots you are talking to.
"The way I feel is this is actually fraud. I can't talk to a human who wants to help me but they are happy to take my money just fine."
When contacted by 9news.com.au, Meta Australia spokesperson Antonia Sanda said its investigations team was working to restore both Ms McTaggart's and Mr Nicolaou's accounts.
"We want to keep suspicious activity off our platform and protect people's accounts, and are working to restore these accounts to the rightful owners," she said.
"Online phishing techniques are not unique to Facebook, however we're making significant investments in technology to protect the security of people's accounts.
"We strongly encourage people to strengthen their online security by turning on app-based two-factor authentication and alerts for unrecognised logins."
Tips to stop your Facebook page getting hacked
Take action and report an account: People can always report an account, an ad, or a post that they feel is suspicious.
Don't click on suspicious links: Don't trust messages demanding money, offering gifts or threatening to delete or ban your account (or verifying your account on Instagram). To help you identify phishing and spam emails, you can view official emails sent from your settings within the app.
Don't click on suspicious links from Meta/Facebook/Instagram: If you get a suspicious email or message or see a post claiming to be from Facebook, don't click any links or attachments. If the link is suspicious, you'll see the name or URL at the top of the page in red with a red triangle.
Don't respond to these messages/ emails: Don't answer messages asking for your password, social security number, or credit card information.
Avoid phishing: If you accidentally entered your username or password into a strange link, someone else might be able to log in to your account. Change your password regularly and don't use the same passwords for everything.
Get alerts: Turn on two-factor authentication for additional account security.
Use extra security features: Get alerts about unrecognised logins and turn on two-factor authentication to increase your account security.
Updating Special Ad Audiences for housing, employment, and credit advertisers
On June 21, 2022 we announced an important settlement with the US Department of Housing and Urban Development (HUD) that will change the way we deliver housing ads to people residing in the US. Specifically, we are building into our ads system a method designed to make sure the audience that ends up seeing a housing ad more closely reflects the eligible targeted audience for that ad.
As part of this agreement, we will also be sunsetting Special Ad Audiences, a tool that lets advertisers expand their audiences for ad sets related to housing. We are choosing to sunset this for employment and credit ads as well. In 2019, in addition to eliminating certain targeting options for housing, employment and credit ads, we introduced Special Ad Audiences as an alternative to Lookalike Audiences. But the field of fairness in machine learning is a dynamic and evolving one, and Special Ad Audiences was an early way to address concerns. Now, our focus will move to new approaches to improve fairness, including the method previously announced.
What's happening: We're removing the ability to create Special Ad Audiences via Ads Manager beginning on August 25, 2022.
Beginning October 12th, 2022, we will pause any remaining ad sets that contain Special Ad Audiences. These ad sets may be restarted once advertisers have removed any and all Special Ad Audiences from those ad sets. We are providing a two month window between preventing new Special Ad Audiences and pausing existing Special Ad Audiences to enable advertisers the time to adjust budgets and strategies as needed.
For more details, please visit our Newsroom post.
Impact to Advertisers using Marketing API on September 13, 2022
For advertisers and partners using the API listed below, the blocking of new Special Ad Audience creation will present a breaking change on all versions. Beginning August 15, 2022, developers can start to implement the code changes, and will have until September 13, 2022, when the non-versioning change occurs and prior values are deprecated. Refer below to the list of impacted endpoints related to this deprecation:
For reading audience:
endpoint gr:get:AdAccount/customaudiences
field operation_status
For adset creation:
endpoint gr:post:AdAccount/adsets
field subtype
For adset editing:
endpoint gr:post:AdCampaign
field subtype
For custom audience creation:
endpoint gr:post:AdAccount/customaudiences
field subtype
For custom audience editing:
endpoint gr:post:CustomAudience
Please refer to the developer documentation for further details to support code implementation.
First seen at developers.facebook.com
Introducing an Update to the Data Protection Assessment
Over the coming year, some apps with access to certain types of user data on our platforms will be required to complete the annual Data Protection Assessment. We have made a number of improvements to this process since our launch last year, when we introduced our first iteration of the assessment.
The updated Data Protection Assessment will include a new developer experience that is enhanced through streamlined communications, direct support, and clear status updates. Today, we're sharing what you can expect from these new updates and how you can best prepare for completing this important privacy requirement if your app is within scope.
If your app is in scope for the Data Protection Assessment, and you're an app admin, you'll receive an email and a message in your app's Alert Inbox when it's time to complete the annual assessment. You and your team of experts will then have 60 calendar days to complete the assessment. We've built a new platform that enhances the user experience of completing the Data Protection Assessment. These updates to the platform are based on learnings over the past year from our partnership with the developer community. When completing the assessment, you can expect:
Streamlined communication: All communications and required actions will be through the My Apps page. You'll be notified of pending communications requiring your response via your Alerts Inbox, email, and notifications in the My Apps page.

Note: Other programs may still communicate with you through the App Contact Email.

Available support: Ability to engage with Meta teams via the Support tool to seek clarification on the questions within the Data Protection Assessment prior to submission and help with any requests for more info, or to resolve violations.

Note: To access this feature, you will need to add the app and app admins to your Business Manager. Please refer to those links for step-by-step guides.

Clear status updates: Easy to understand status and timeline indicators throughout the process in the App Dashboard, App Settings, and My Apps page.
Straightforward reviewer follow-ups: Streamlined experience for any follow-ups from our reviewers, all via developers.facebook.com.
We've included a brief video that provides a walkthrough of the experience you'll have with the Data Protection Assessment:
Something Went Wrong
We're having trouble playing this video.
The Data Protection Assessment elevates the importance of data security and helps gain the trust of the billions of people who use our products and services around the world. That's why we are committed to providing a seamless experience for our partners as you complete this important privacy requirement.
Here is what you can do now to prepare for the assessment:
Make sure you are reachable: Update your developer or business account contact email and notification settings.
Review the questions in the Data Protection Assessment and engage with your teams on how best to answer these questions. You may have to enlist the help of your legal and information security points of contact to answer some parts of the assessment.
Review Meta Platform Terms and our Developer Policies.
We know that when people choose to share their data, we're able to work with the developer community to safely deliver rich and relevant experiences that create value for people and businesses. It's a privilege we share when people grant us access to their data, and it's imperative that we protect that data in order to maintain and build upon their trust. This is why the Data Protection Assessment focuses on data use, data sharing and data security.
Data privacy is challenging and complex, and we're dedicated to continuously improving the processes to safeguard user privacy on our platform. Thank you for partnering with us as we continue to build a safer, more sustainable platform.
First seen at developers.facebook.com
Resources for Completing App Store Data Practice Questionnaires for Apps That Include the Facebook or Audience Network SDK
Resources for Completing App Store Data Practice Questionnaires for Apps That Include the Facebook or Audience Network SDK
First seen at developers.facebook.com