Jobs report, Tesla meeting, Facebook whistleblower top week ahead | Fox Business
The monthly jobs report for September is just one of several developments on the radar of investors next week. 
This, as stocks registered solid gains at the start of October and the fourth quarter. On Friday, the Dow Jones Industrial Average rose 483 points, or 1.4% while the S&P 500 index and Nasdaq Composite jumped 1.1% and 0.8%, respectively. Still, all three posted losses for the week. 
Ticker
Security
Last
Change
Change %
I:DJI
DOW JONES AVERAGES
34326.46
+482.54
+1.43%
SP500
S&P 500
4357.04
+49.50
+1.15%
I:COMP
NASDAQ COMPOSITE INDEX
14566.697104
+118.12
+0.82%
FOX Business takes a look at the upcoming events that are likely to move financial markets in the coming days. 
Monday 10/4
The week for economic data will kick off with factory orders. 
Ticker
Security
Last
Change
Change %
USO
UNITED STATES OIL FUND L.P.
53.26
+0.70
+1.33%
OPEC ministers are also expected to finalize compliance figures on oil production cuts. In September, OPEC+ agreed to increase its output targets by 400,000 barrels per day in October. 
Ticker
Security
Last
Change
Change %
WMT
WALMART, INC.
137.05
-2.33
-1.67%
In addition, Walmart will begin requiring all U.S. employees above store and club level, such as regional managers and corporate employees, to be fully vaccinated. 
Tuesday 10/5
On Tuesday, PepsiCo will be the stock to watch with earnings before the market open.
Ticker
Security
Last
Change
Change %
PEP
PEPSICO, INC.
150.95
+0.54
+0.36%
Meanwhile, the trade deficit, Markit Services PMI final reading, and ISM services index will be on the docket for economic data.
Ticker
Security
Last
Change
Change %
MSFT
MICROSOFT CORP.
289.10
+7.18
+2.55%
Also on Tuesday, Microsoft will roll out its highly-anticipated software update, Windows 11 in what is expected to be a key revenue generator for the tech giant. 
Ticker
Security
Last
Change
Change %
FB
FACEBOOK, INC.
343.01
+3.62
+1.07%
Additionally, a Facebook whistleblower is expected to appear at a hearing investigating the harmful impact the tech giant's platforms have on young people. The Commerce, Science, and Transportation Subcommittee on Consumer Protection, Product Safety, and Data Security will host the testimony.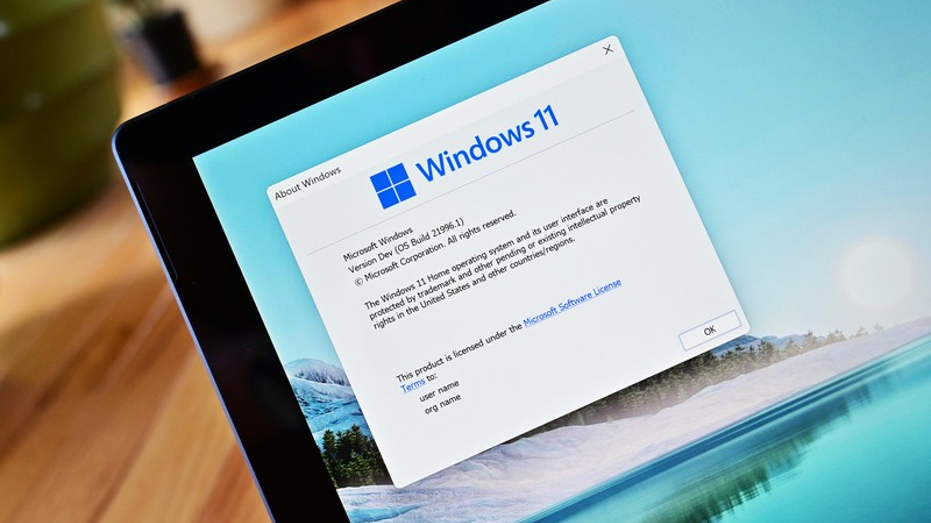 Wednesday 10/6
On Wednesday, investors will take in earnings from Constellation Brands before the market open and Levi Strauss & Co. after the bell.
Ticker
Security
Last
Change
Change %
STZ
CONSTELLATION BRANDS, INC.
213.48
+2.79
+1.32%
LEVI
LEVI STRAUSS & CO.
25.00
+0.49
+2.00%
However, the main event will be the ADP employment report for September. 
Thursday 10/7
Wrapping up the week for earnings will be Conagra Brands and Tilray before the market open.
Ticker
Security
Last
Change
Change %
CAG
CONAGRA BRANDS, INC.
33.70
-0.17
-0.50%
TLRAY
n.a.
n.a.
n.a.
n.a.
As for economic data, Wall Street will be watching initial and continuing jobless claims and consumer credit.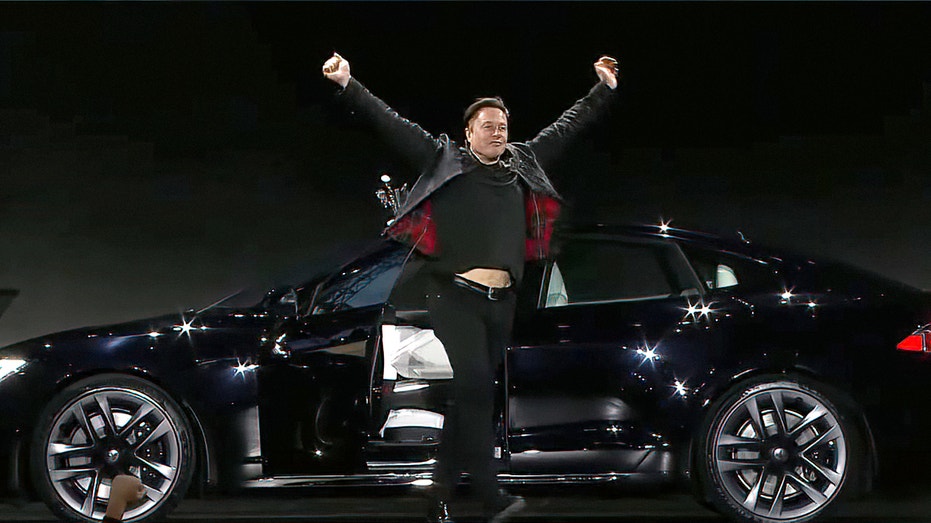 Tesla Palid Launch (Tesla)
Ticker
Security
Last
Change
Change %
TSLA
TESLA, INC.
775.22
-0.26
-0.03%
It will also be a big day for Tesla as the electric vehicle maker holds its annual meeting at its Austin, Texas Gigafactory at 5:30 p.m. Eastern Time. A live webcast of the meeting will be available to the public here and the meeting's agenda can be found here. 
Friday 10/8
Finishing out of the week for economic data on Friday will be the September's jobs report. 
It also marks the end of Robert Kaplan's tenure as the Federal Reserve Bank of Dallas' president and chief executive officer. In a statement, Kaplan said it had been his "great honor" to serve in the role for the past six years and to work with "the superbly talented professionals at the Bank who are helping to build a stronger economy for all communities in the Eleventh District and our nation."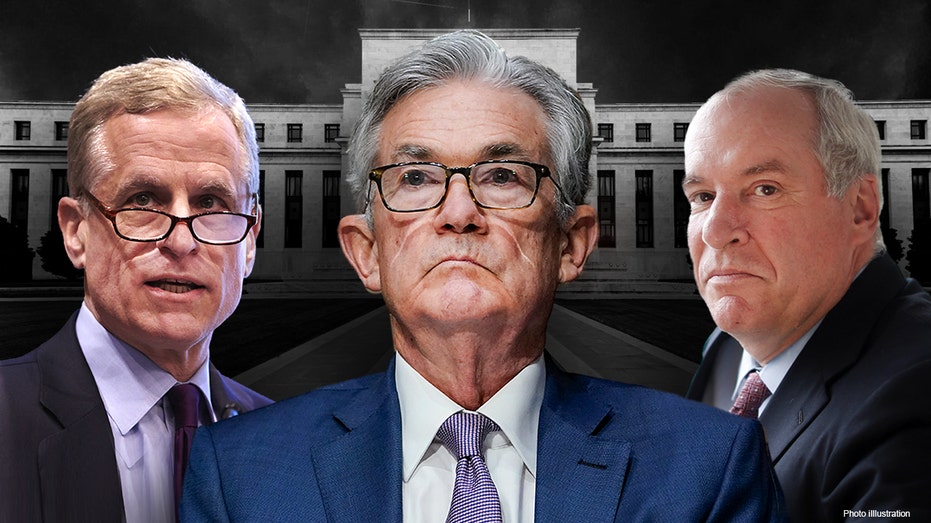 Both Kaplan and Boston Fed chief Eric Rosengren recently came under fire after financial disclosures revealed the pair had made significant stock trades last year, drawing the attention of critics who said the rules need to be tightened regarding what assets Fed officials may hold. Following the news, Rosengren, who spent 35 years at the Boston Fed, including 14 years as its president, announced he would be retiring early for health reasons at the end of September. 
"During my tenure, I have adhered to all Federal Reserve ethical standards and policies," Kaplan said. "My securities investing activities and disclosures met Bank compliance rules and standards."
Federal Reserve Chairman Jerome Powell vowed that the agency would make changes as a result of the backlash. 
"We understand very well that the trust of the American people is essential for us to effectively carry out our mission, and that's why I directed the Fed to begin a comprehensive review of the ethics rules around permissible financial holdings and activity by Fed officials," he said at a press conference following the conclusion of the Fed's September meeting. 
In addition, Friday marks the deadline for creators of six special purpose acquisition companies, or SPACs, to respond to a letter from Senate Democrats seeking information related to concerns about "misaligned incentives" with investors.
The creators include VectoIQ managing partner Stephen Girsky, Fertitta Entertainment CEO Tilman Fertitta, M. Klein & Associates founder Michael Klein, Cantor Fitzgerald CEO Howard Lutnick, DiamondHead Holdings Corporation chairman and CEO David Hamamoto and The Social+Capital Partnership co-founder and CEO Chamath Palihapitiya.
Ticker
Security
Last
Change
Change %
VTIQ
VECTOIQ ACQUISITION CORP. II
9.75
+0.04
+0.41%
DHHC
DIAMONDHEAD HOLDINGS CORP.
9.76
+0.04
+0.41%
Information requested by the senators include which SPACs the creators are involved in, their relationships to the shell companies, their communications with investors and possible financial stakes related to the SPACs.
Facebook Adds New Trend Insights in Creator Studio, Which Could Help Shape Your Posting Strategy
Facebook's looking to provide more content insight within Creator Studio with the rollout of a new 'Inspiration Hub' element, which highlights trending content and hashtags within categories related to your business Page.
As you can see in these screenshots, posted by social media expert Matt Navarra, when it becomes available to you, you'll be able to access the new Inspiration Hub from the Home tab in Creator Studio.
At the right side of the screen, you can see the first of the new insights, with trending hashtags and videos from the last 24 hours, posted by Pages similar to yours, displayed above a 'See more' prompt.
When you tap through to the new hub, you'll have a range of additional filters to check out trending content from across Facebook, including Page category, content type, region, and more.
That could be hugely valuable in learning what Facebook users are responding to, and what people within your target market are engaging with in the app.
The Hub also includes insights into trending hashtags, within your chosen timeframe, which may further assist in tapping into trending discussions.
How valuable hashtags are on Facebook is still up for debate, but you'll also note that you can filter the displayed results by platform, so you can additionally display Instagram hashtag trends as well, which could be very valuable in maximizing your reach.
Much of this type of info has been available within CrowdTangle, Facebook's analytics platform for journalists, for some time, but not everyone can access CrowdTangle data, which could make this an even more valuable proposition for many marketers.
Of course, overall performance really relates to your own creative, and thinking through the action that you want your audience to take when reading your posts. But in terms of detecting new content trends, including hashtag usage, caption length, videos versus image posts, and more, there's a lot that could be gleaned from these tools and filters.
It's a significant analytics addition – we've asked Facebook for more info on the rollout of the new option, and whether it's already beyond test mode, etc. We'll update this post if/when we hear back.
Meta Updates Policy on Cryptocurrency Ads, Opening the Door to More Crypto Promotions in its Apps
With cryptocurrencies gaining momentum, in line with the broader Web 3.0 push, Meta has today announced an update to its ad policies around cryptocurrencies, which will open the door to more crypto advertisers on its platforms.
As per Meta:
"Starting today, we're updating our eligibility criteria for running ads about cryptocurrency on our platform by expanding the number of regulatory licenses we accept from three to 27. We are also making the list of eligible licenses publicly available on our policy page."
Essentially, in order to run any crypto ads in Meta's apps, that currency needs to adhere to regional licensing provisions, which vary by nation. With crypto becoming more accepted, Meta's now looking to enable more crypto companies to publish ads on its platform, which will provide expanded opportunity for recognized crypto providers to promote their products, while also enabling Meta to make more money from crypto ads.
"Previously, advertisers could submit an application and include information such as any licenses they obtained, whether they are traded on a public stock exchange, and other relevant public background on their business. However, over the years the cryptocurrency landscape has matured and stabilized and experienced an increase in government regulation, which has helped to set clearer responsibilities and expectations for the industry. Going forward, we will be moving away from using a variety of signals to confirm eligibility and instead requiring one of these 27 licenses."
Is that a good move? Well, as Meta notes, the crypto marketplace is maturing, and there's now much wider recognition of cryptocurrencies as a legitimate form of payment. But they're also not supported by most local financial regulators, which reduced transaction protection and oversight, which also brings a level of risk in such process.
But then again, all crypto providers are required to clearly outline any such risks, and most also highlight the ongoing market volatility in the space. This expanded level of overall transparency means that most people who are investing in crypto have at least some awareness of these elements, which likely does diminish the risk factor in such promotions within Meta's apps.
But as crypto adoption continues to expand, more of these risks will become apparent, and while much of the crypto community is built on good faith, and a sense of community around building something new, there are questions as to how much that can hold at scale, and what that will then mean for evolving scams and criminal activity, especially as more vulnerable investors are brought into the mix.
Broader promotional capacity through Meta's apps will certainly help to boost exposure in this respect – though again, the relative risk factors are lessened by expanded regulatory oversight outside of the company.
You can read more about Meta's expanded crypto ad regulations here.
Meta Outlines Evolving Safety Measures in Messaging as it Seeks to Allay Fears Around the Expansion of E2E Encryption
Amid rising concern about Meta's move to roll out end-to-end encryption by default to all of its messaging apps, Meta's Global Head of Safety Antigone Davis has today sought to provide a level of reassurance that Meta is indeed aware of the risks and dangers that such protection can pose, and that it is building safeguards into its processes to protect against potential misuse.
Though the measures outlined don't exactly address all the issues raised by analysts and safety groups around the world.
As a quick recap, back in 2019, Facebook announced its plan to merge the messaging functionalities of Messenger, Instagram and WhatsApp, which would then provide users with a universal inbox, with all of your message threads from each app accessible on either platform.
The idea is that this will simplify cross-connection, while also opening the door to more opportunities for brands to connect with users in the messaging tool of their choice – but it also, inherently, means that the data protection method for its messaging tools must rise to the level of WhatsApp, its most secure messaging platform, which already includes E2E encryption as the default.
Various child safety experts raised the alarm, and several months after Facebook's initial announcement, representatives from the UK, US and Australian Governments sent an open letter to Facebook CEO Mark Zuckerberg requesting that the company abandon its integration plan.
Meta has pushed ahead, despite specific concerns that the expansion of encryption will see its messaging tools used by child trafficking and exploitation groups, and now, as it closes in on the next stage, Meta's working to counter such claims, with Davis outlining six key elements which she believes will ensure safety within this push.
Davis has explained the various measures that Meta has added on this front, including:
Detection tools to stop adults from repeatedly setting up new profiles in an attempt to connect minors that they don't know
Safety notices in Messenger, which provide tips on spotting suspicious behavior
The capacity to filter messages with selected keywords on Instagram
More filtering options in chat requests to help avoid unwanted contact
Improved education prompts to help detect spammers and scammers in messages
New processes to make it easier to report potential harm, including an option to select "involves a child", which will then prioritize the report for review and action
Which are all good, all important steps in detection, while Davis also notes that its reporting process "decrypts portions of the conversation that were previously encrypted and unavailable to us so that we can take immediate action if violations are detected".
That'll no doubt raise an eyebrow or two among WhatsApp users – but the problem here is that, overall, the broader concern is that such protections will facilitate usage by criminal groups, and the reliance on self-reporting in this respect is not going to have any impact on these networks operating, at scale, under a more protected messaging framework within Meta's app eco-system.
Governments have called for 'backdoor access' to break Meta's encryption for investigations into such activity, which Meta says is both not possible and will not be built into its future framework. The elements outlined by Davis do little to address this specific need, and without the capacity to better detect such, it's hard to see any of the groups opposed to Meta's expanded encryption changing their stance, and accepting that the merging of all of the platform's DM options will not also see a rise in criminal activity organized via the same apps.
Of course, the counterargument could be that encryption is already available on WhatsApp, and that criminal activity of this type can already be undertaken within WhatsApp alone. But with a combined user count of 3.58 billion people per month across its family of apps, that's a significantly broader interconnection of people than WhatsApp's 2 billion active users, which, arguably, could open the door to far more potential harm and danger in this respect.
Really, there's no right answer here. Privacy advocates will argue that encryption should be the standard, and that more people are actually more protected, on balance, by enhanced security measures. But there is also an undeniable risk in shielding even more criminal groups from detection.
Either way, right now, Meta seems determined to push ahead with the plan, which will weld all of its messaging tools together, and also make it more difficult to break-up its network, if any antitrust decisions don't go Meta's way, and it's potentially pressed to sell-off Instagram or WhatsApp as a result.
But expect more debate to be had, in more countries, as Meta continues to justify its decision, and regulatory and law enforcement groups seek more options to help maintain a level of accessibility for criminal investigations and detection.