Facebook group admins in small towns say misinformation is fracturing country communities
When she sees one of them in her local supermarket, Melissa Davis's pulse quickens and she ducks down a different aisle to hide.
If she spots them walking down the main street, she crosses the road. 
This is not what Ms Davis had in mind when she created a community Facebook group for her small regional Victorian town of Yackandandah.
What started as a force for good has devolved into a page peppered with misinformation, anti-vaccine conspiracies, bitter personal attacks, and in some cases outward harassment.
It has left Melissa Davis avoiding some members of her otherwise beloved community when she leaves her home. 
"Yack's my hometown. I grew up here. I've always loved it. It's really sad to see our town turn this way," she said.
The steady flow of misinformation and anti-vaccine sentiment coursing through Australian social media channels spilt out visibly onto city streets last week.
It is also leaking into regional communities. 
For users in online country community groups, but particularly for local Facebook moderators and admins like Melissa Davis, the implications of this phenomenon hit at a very local level. 
"I actually got quite down over winter because I was getting bombarded with harassment from this group. I got quite depressed. It was horrible," she said.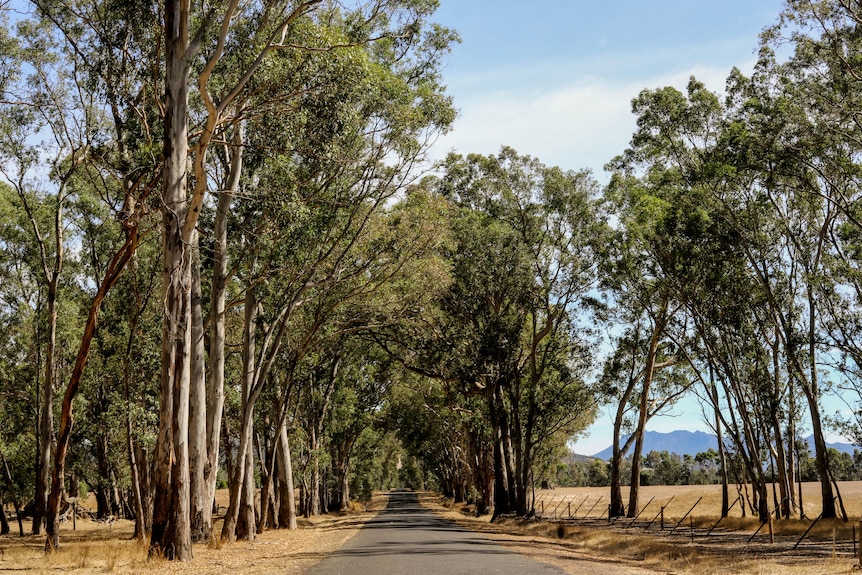 Professor Axel Bruns from QUT's Digital Media Research Centre believes the effects of misinformation and online polarisation can at times be felt more acutely in smaller, regional communities. 
"In the bigger cities there is a certain amount of anonymity and you may not necessarily know all your neighbours. But in smaller towns and small communities, people know each other," Professor Bruns said.
'It has really taken a dive'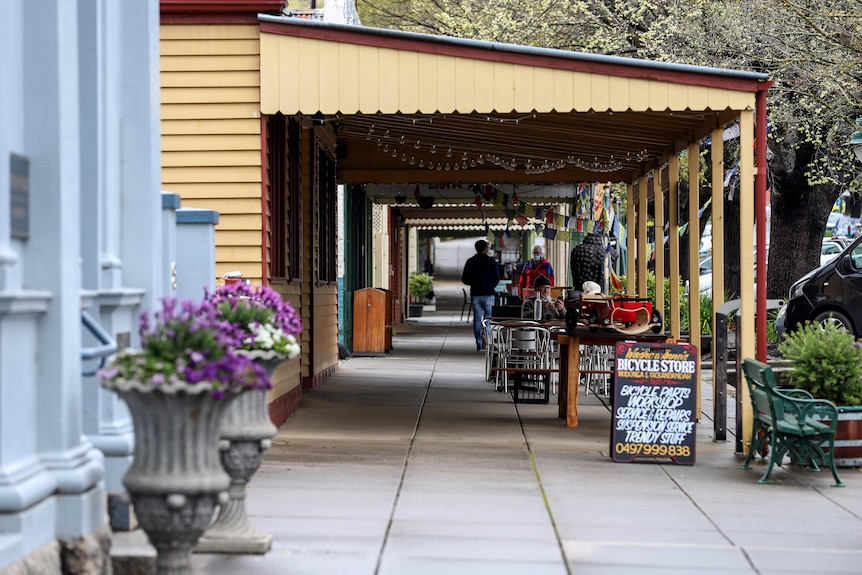 Ms Davis started up a Yackandandah community Facebook group almost a decade ago after moving back to her hometown from Sydney. 
"It was exciting. It was like, 'yay we love this town, let's do something positive!' And it was positive. It's been so, so great," she said. 
"It's only in the last couple of years it has really taken a dive."
On its best days, the private Yackandandah Community group — which boasts over 2,000 members, a number that roughly mirrors the town's population — was home to a cheery mix of local updates, people asking for practical advice, buy-and-sell posts, and photos of users' gardens or nearby attractions. 
"People were quite considerate, they were very respectful of each other, and it was a good place where everyone could go to find out information."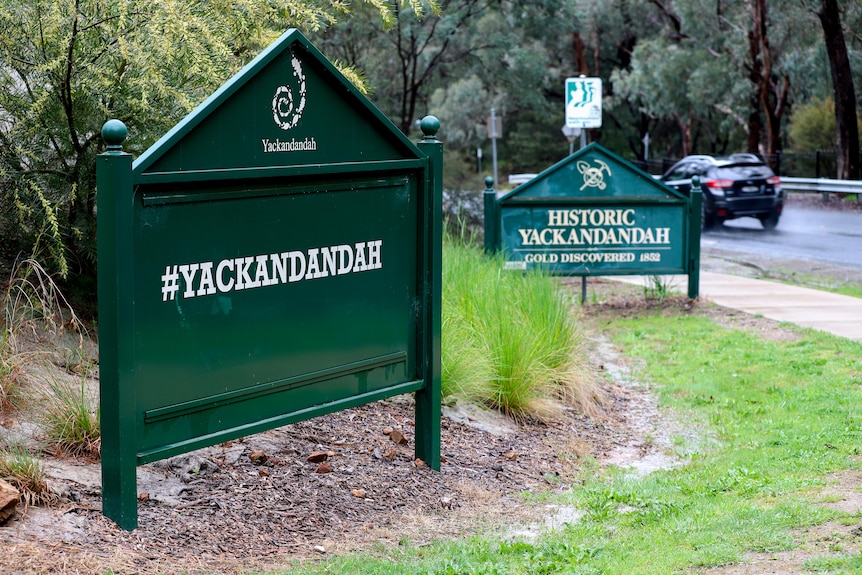 Ms Davis said local conspiracy theorists would occasionally pop-up under certain posts, but things never got too heated.
That all changed when Australia was first subjected to a nationwide COVID-19 lockdown in March 2020. 
"Then it just seemed to spiral. I'd say over the last year especially it's become a lot more angry and abusive," she said.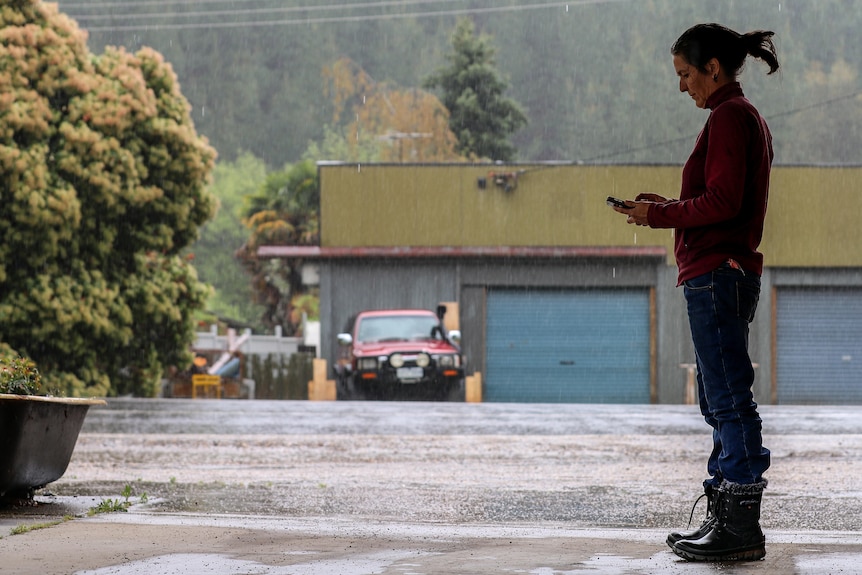 It was not just the tenor of how some users were interacting online. Posts from far-flung corners of the right-wing conspiracy ecosystem started being shared into the group.
Some, according to Ms Davis, carried anti-government conspiracies, others were anti-science, while some were overtly anti-vaccine. 
"I don't really look into exactly where they're coming from because I just feel like … I'm just overwhelmed with it all now. It's all just crap to me," she said.
The group's admins made the decision to remove some of the more inflammatory posts and those making dubious scientific claims. 
Those ad hoc attempts at moderation were not well received. Some users expressed frustration that divisive posts were kept up for too long, while others, according to Ms Davis, accused the admins of censorship. The other admins for the group eventually gave up and left.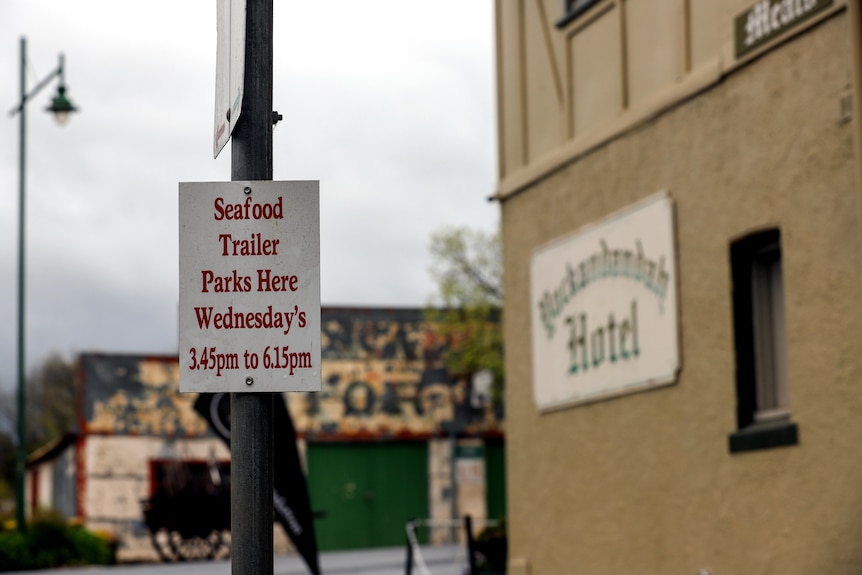 It was not just the abuse she received online that affected Ms Davis, it was the fact it was coming from a small number of people she could recognise around town — people she had previously shared a beer with at the pub.
"Everyone's different, which used to be a good thing, and you could sit and discuss and even argue sometimes. It just seems now as soon as you've got a different opinion you're a bad person," she said.
"I don't understand why people can be so angry and aggressive in such a small, beautiful town. It's quite sad.
"I had to really take a step back, gather myself, and talk to a few people. It was really overwhelming."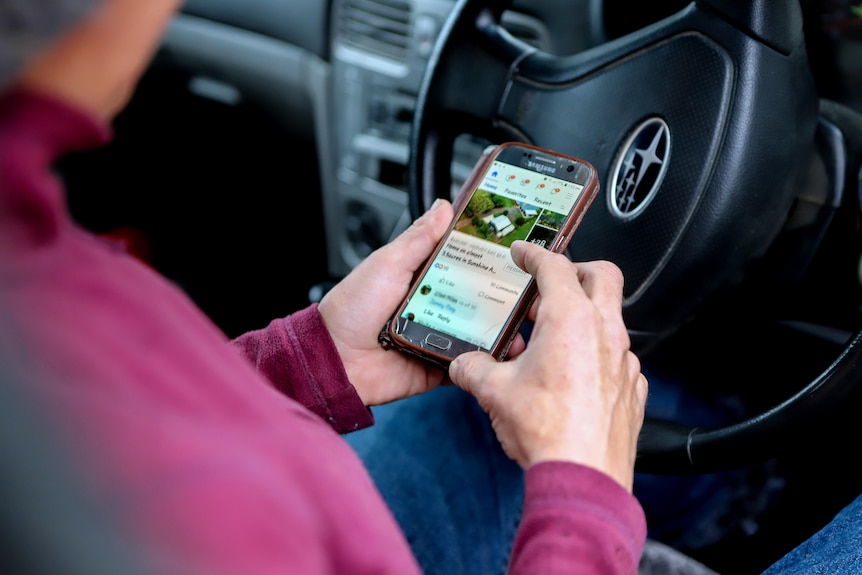 The ABC has spoken to a number of people in Yackandandah who were concerned that divisive conversations online were affecting the town's otherwise treasured sense of community. 
"It was very stressful for the community as well. Lots of people have told me that," Ms Davis said. 
Online conflict strains offline communities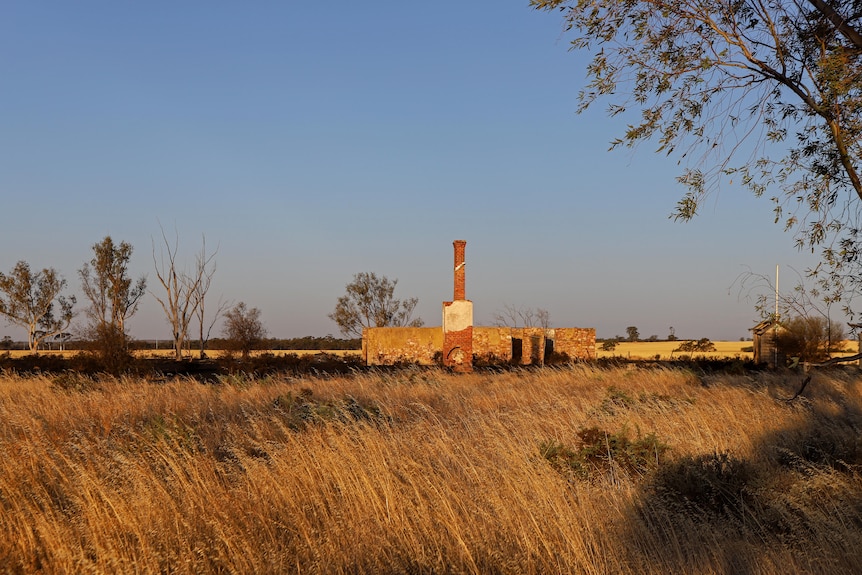 Having researched public debate on social media platforms for over a decade, Professor Bruns has seen political and ideological polarisation fuel a drift toward outwardly antagonistic and hyperpartisan behaviour in previously cohesive communities.
"For people who might see themselves as different from the rest of the community, that creates a lot of strain and a lot of pressure on their own self-identity," he said. 
"It might also lead them to push back. If they feel they're the only one who knows the real truth about the pandemic and everyone else are just sheep who go along with what the government's saying, then they might start to get more and more aggressive about this.
In small towns this process can become supercharged and quickly make community relationships toxic.
"The distinction between online and offline is so blurred as to be practically meaningless," Professor Bruns said.
"There is a real danger that communities can fragment as these things spiral out of control.
Jo* has recognised that danger in her own town. 
She is one of a couple of administrators behind a community Facebook group in a small seaside Victorian tourist town.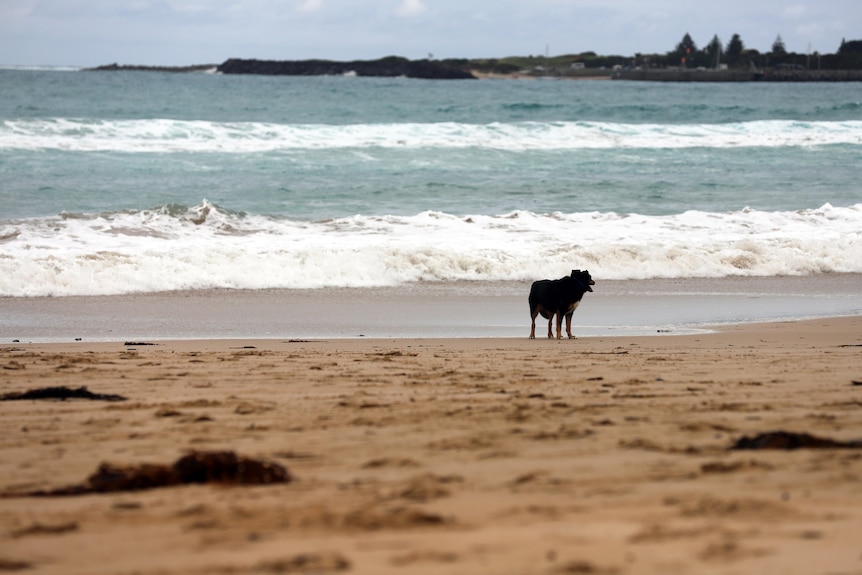 Her experience has tracked along similar lines to the moderators in Yackandandah with one key point of difference — posts on her town's community group are pre-moderated, meaning one of the admins has to approve it before it's shared into the group. 
"We try to keep it to not being a nasty place," she said.
"You don't want people leaving the page because it's all infighting and bitching."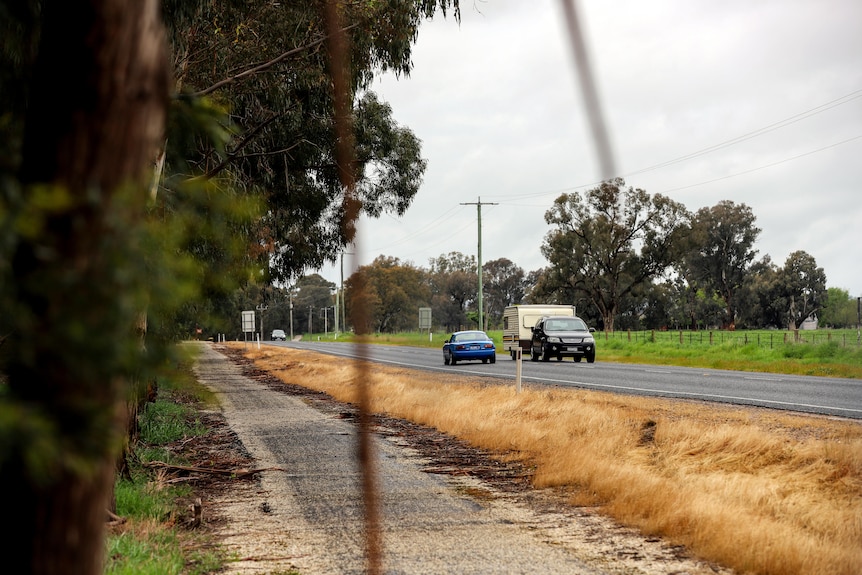 Jo, who asked to use a pseudonym on the basis that she was "trying really hard not to lose friends", acknowledged that each admin inevitably brings their own bias to pre-moderating posts.
She and the other admins are happy to dedicate the time — and wear claims of censorship — if it means keeping the page largely good-natured. 
"We get told that we're infringing on freedom of speech all the time," she said.
"In the last couple of months there's been a few comments comparing the vaccine program to the Holocaust and I really don't have any tolerance for that at all.
"I will remove the comment, and if it gets posted again I'll remove the person.
Saying 'you're an idiot' doesn't work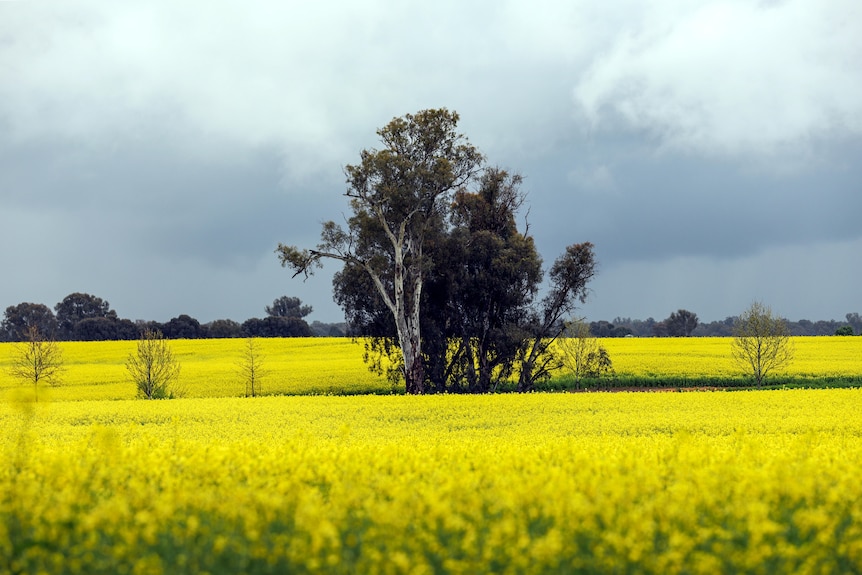 The ABC's recently-launched Country Social project has been examining how regional communities are changing because of what is being read and shared online.
In her own life, Jo has seen friends, family, and members of her local community "sucked into the rabbit hole" of misinformation.
It has hurt relationships and frayed her sense of community.
But she remains committed to trying to engage with those people all the same, and gently nudge them toward credible scientific sources — even as their views become more extreme.
"People have been shit-scared this entire pandemic, which is understandable. I mean, it is scary. But fear creates division," Jo said.
"We know that saying 'you're an idiot' isn't going to work.
"I figure you may as well try the effective thing because the other way is not working. You don't want to widen the gulf. We want to make the gulf smaller."
In Yackandandah, Ms Davis tried starting up a separate page for the town to discuss political issues in the hope it would keep the community group free of divisive posts.
She does not regularly check it, but has received several warnings from Facebook that the group has violated community standards.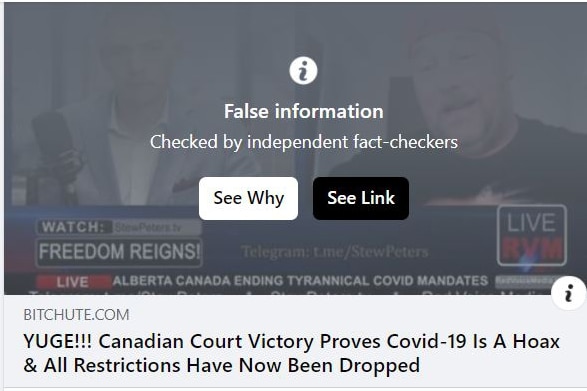 Among recent posts in the group seen by the ABC was a widely circulated, debunked photo of a woman holding a supposedly decade-old newspaper purporting to detail a plan by Bill Gates to depopulate the world through forced vaccination.
Several other posts had been flagged by Facebook as containing "false information".
A separate, smaller, open forum group for the town has now spawned from the political forum, from which Ms Davis said she was banned.
The ABC attempted to contact the group's administrator but did not receive a response.
Professor Bruns said Australia might not possess the same animating forces of polarisation as the US and UK, but more needed to be done to stop communities fragmenting.
"I think it would be problematic for anyone at the local level, whether it's political authorities or anyone else, to just blame social media and say 'we can't do anything about this, it's just what social media does'," he said.
"There is nothing in our Australian nature or political system that inherently protects us from sliding down towards the kind of polarisation and fragmentation that we've seen in other countries."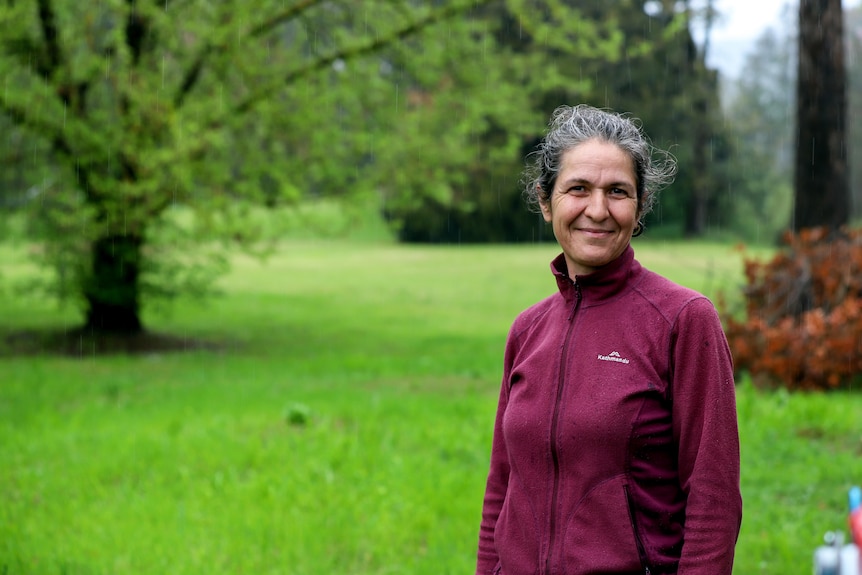 Melissa Davis nonetheless remains optimistic about the future of her town's Facebook group and more generally, its sense of community.
When asked if continuing to serve as an administrator for the group was worth it she replied, immediately, "oh god yeah!"
"Apart from the crap it's great. It's a really good thing," she said.
"I just think that anyone who only gets their information and news from Facebook really needs to not."
* Name changed.
Posted , updated 
Facebook Messenger Is Launching a Split Payments Feature for Users to Quickly Share Expenses
Meta has announced the arrival of a new Split Payments feature in Facebook Messenger. This feature, as the name suggests, will let you calculate and split expenses with others right from Facebook Messenger. This feature essentially looks to bring an easier method to share the cost of bills and expenses — for example, splitting a dinner bill with friends. Using this new Split Payment feature, Facebook Messenger users will be able to split bills evenly or modify the contribution for each individual, including their own.
The company took to its blog post to announce the new Split Payment feature in Facebook Messenger. 9to5Mac reports that this new bill splitting feature is still in beta and will be exclusive to US users at first. The rollout will begin early next week. As mentioned, it will help users share the cost of bills, expenses, and payments. This feature is especially useful for those who share an apartment and need to split the monthly rent and other expenses with their mates. It could also come handy at a group dinner with many people.
With Split Payments, users can add the number of people the expense needs to be divided with and, by default, the amount entered will be divided in equal parts. A user can also modify each person's contribution including their own. To use Split Payments, click the Get Started button in a group chat or the Payments Hub in Messenger. Users can modify the contribution in the Split Payments option and send a notification to all the users who need to make payments. After entering a personalised message and confirming your Facebook Pay details, the request will be sent and viewable in the group chat thread.
Once someone has made the payment, you can mark their transaction as 'completed'. The Split Payment feature will automatically take into account your share as well and calculate the amount owed accordingly.
---
For the latest tech news and reviews, follow Gadgets 360 on Twitter, Facebook, and Google News. For the latest videos on gadgets and tech, subscribe to our YouTube channel.
Tasneem Akolawala is a Senior Reporter for Gadgets 360. Her reporting expertise encompasses smartphones, wearables, apps, social media, and the overall tech industry. She reports out of Mumbai, and also writes about the ups and downs in the Indian telecom sector. Tasneem can be reached on Twitter at @MuteRiot, and leads, tips, and releases can be sent to tasneema@ndtv.com.
Facebook Owner Meta Launches New Platform, Safety Hub to Protect Women in India
Meta (formerly Facebook) on Thursday announced a slew of steps to protect woman users on its platform, including the launch of StopNCII.org in India that aims to combat the spread of non-consensual intimate images (NCII).
Meta has also launched the Women's Safety Hub, which will be available in Hindi and 11 other Indian languages, that will enable more women users in India to access information about tools and resources that can help them make the most of their social media experience, while staying safe online.
This initiative by Meta will ensure women do not face a language barrier in accessing information Karuna Nain, director (global safety policy) at Meta Platforms, told reporters here.
"Safety is an integral part of Meta's commitment to building and offering a safe online experience across the platforms and over the years the company has introduced several industry leading initiatives to protect users online.
"Furthering our effort to bolster the safety of users, we are bringing in a number of initiatives to ensure online safety of women on our platforms," she added.
StopNCII.org is a platform that aims to combat the spread of non-consensual intimate images (NCII).
"It gives victims control. People can come to this platform proactively, hash their intimate videos and images, share their hashes back with the platform and participating companies," Nain said.
She explained that the platform doesn't receive any photos and videos, and instead what they get is the hash or unique digital fingerprint/unique identifier that tells the company that this is a known piece of content that is violating. "We can proactively keep a lookout for that content on our platforms and once it"s uploaded, our review team check what"s really going on and take appropriate action if it violates our policies," she added.
In partnership with UK Revenge Porn Helpline, StopNCII.org builds on Meta's NCII Pilot, an emergency programme that allows potential victims to proactively hash their intimate images so they can"t be proliferated on its platforms.
The first-of-its-kind platform, has partnered with global organisations to support the victims of NCII. In India, the platform has partnered with organisations such as Social Media Matters, Centre for Social Research, and Red Dot Foundation.
Nain added that the company is hopeful that this becomes an industrywide initiative, so that victims can just come to this one central place to get help and support and not have to go to each and every tech platform, one by one to get help and support.
Also, Bishakha Datta (executive editor of Point of View) and Jyoti Vadehra from Centre for Social Research are the first Indian members in Meta"s Global Women"s Safety Expert Advisors. The group comprises 12 other non-profit leaders, activists, and academic experts from different parts of the world and consults Meta in the development of new policies, products and programmes to better support women on its apps.
"We are confident that with our ever-growing safety measures, women will be able to enjoy a social experience which will enable them to learn, engage and grow without any challenges.
"India is an important market for us and bringing Bishakha and Jyoti onboard to our Women"s Safety Expert Advisory Group will go a long way in further enhancing our efforts to make our platforms safer for women in India," Nain said.
---
Facebook Adds New Trend Insights in Creator Studio, Which Could Help Shape Your Posting Strategy
Facebook's looking to provide more content insight within Creator Studio with the rollout of a new 'Inspiration Hub' element, which highlights trending content and hashtags within categories related to your business Page.
As you can see in these screenshots, posted by social media expert Matt Navarra, when it becomes available to you, you'll be able to access the new Inspiration Hub from the Home tab in Creator Studio.
At the right side of the screen, you can see the first of the new insights, with trending hashtags and videos from the last 24 hours, posted by Pages similar to yours, displayed above a 'See more' prompt.
When you tap through to the new hub, you'll have a range of additional filters to check out trending content from across Facebook, including Page category, content type, region, and more.
That could be hugely valuable in learning what Facebook users are responding to, and what people within your target market are engaging with in the app.
The Hub also includes insights into trending hashtags, within your chosen timeframe, which may further assist in tapping into trending discussions.
How valuable hashtags are on Facebook is still up for debate, but you'll also note that you can filter the displayed results by platform, so you can additionally display Instagram hashtag trends as well, which could be very valuable in maximizing your reach.
Much of this type of info has been available within CrowdTangle, Facebook's analytics platform for journalists, for some time, but not everyone can access CrowdTangle data, which could make this an even more valuable proposition for many marketers.
Of course, overall performance really relates to your own creative, and thinking through the action that you want your audience to take when reading your posts. But in terms of detecting new content trends, including hashtag usage, caption length, videos versus image posts, and more, there's a lot that could be gleaned from these tools and filters.
It's a significant analytics addition – we've asked Facebook for more info on the rollout of the new option, and whether it's already beyond test mode, etc. We'll update this post if/when we hear back.