The Norfolk waterway that is too rude for Facebook – Great Yarmouth Mercury
Published:
6:00 AM September 15, 2021
  
Updated:
7:56 AM September 15, 2021
A social network's algorithms have filtered mention of a perfectly innocent Norfolk waterway.
A post about tranquil Cockshoot Dyke was removed by Facebook because it goes against community standards and constitutes "hate speech".

Facebook filters took issue with mention of Cockshoot Dyke on its platform leading the community page's administrators to spell it out with spaces in between.
– Credit: supplied by Steve Burgess
Steve Burgess, a businessman and administrator on the Facebook page Love the Norfolk Broads said the issue arose when a member posted she had moored along the popular stretch, the old entrance to Cockshoot Broad.
Her reference combing the words cock, shoot, and dyke was promptly removed by automatic filters, a notification citing both violence and sexual content as the reason.
Mr Burgess who runs two fishing tackle shops, a gift shop, and boat hire at Womack Staithe, Ludham, said he saw the funny side.
The combination of the words cock, shoot and dyke as in Cockshoot Dyke has triggered a red flag on Facebook. Pictured is Cockshoot Broad.
– Credit: Richard Osbourne
---
You may also want to watch:
---
"It is quite common," he said. "It's a daily occurrence.
"In this case they have put two and  two together and got 58.
"You've  got to laugh."
"It is a bit Big Brother-ish," he said. "But it does make sense.
"When you think of the millions of people using it, it is the only way it can be done," he said.
The 61-year-old said people talking about fishing spots often fell foul of the filters, and that he had been banned from posting pictures for 24 hours for bullying himself.
"A picture of me was posted and I commented that I looked fat and was banned," he said.
Cockshoot Broad is a haven for wildlife but a dyke of the same name has been tagged 'hate speech' by Facebook.
– Credit: Archant
Mr Burgess said much of the misunderstanding arose because Facebook algorithms were based on American English which didn't recognise the peculiarities of British place names.
To get round the issue on the page he spelled out the name using spaces between each letter.
"The irony is," he added. "You see so much that is really obscene or violent or sexual but nothing is done."
People commenting suggested it should be called "The waterway that shall not be named" while admitting it did give them "a giggle".
Plymouth Hoe and Devil's Dyke in Sussex have reportedly also fallen foul of the automated system.
Other people have since been able to post about Cockshoot suggesting some users are more prone to censorship than others depending on their history.
Cockshoot Dyke offers around 15 free moorings and is popular with boaters and anglers.
Other places that sound a bit rude 
A scan around the county reveals Facebook could have a field day if it were feeling particularly easily offended.
From Balls Lane in Fakenham to Booty Road in Norwich, Norfolk has its fair share of rude street names.
Notable mentions go to Three Holes, a hamlet on the Norfolk and Cambridgeshire border and Two Mile Bottom campsite near Thetford and Stiffkey.
But top honours have to go to Slutshole Lane, Besthorpe, Cock Street and Hooker Road in Norwich, Dick's Mount in Beccles, and Trumpery Lane in Norwich.
[OPINION] When Facebook takes down a journalist's account without due process – Rappler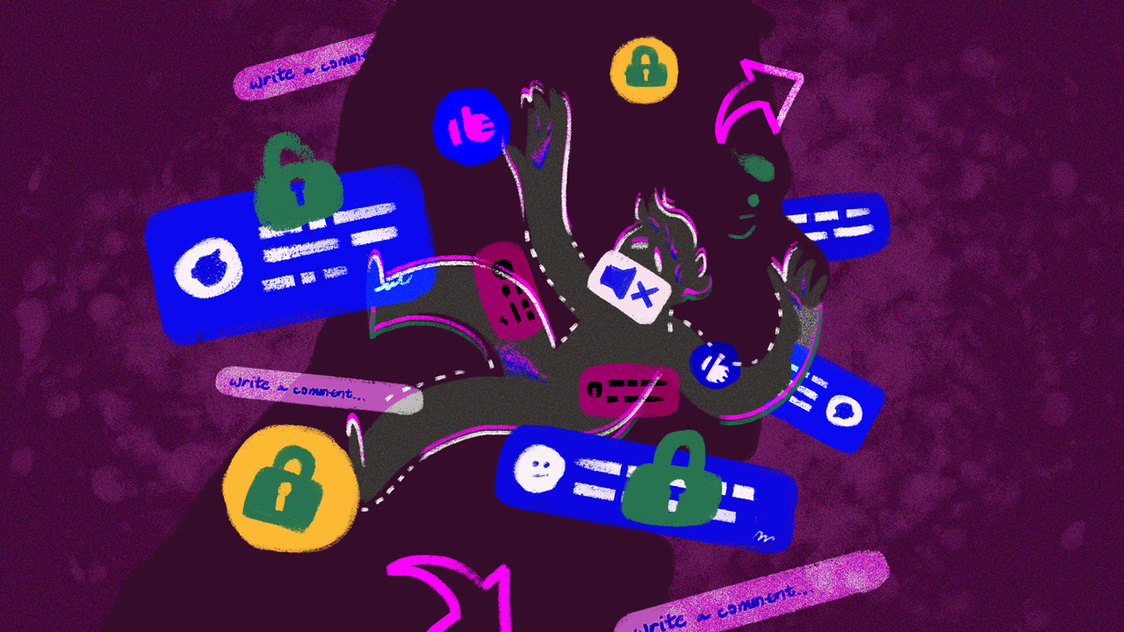 It was like a Pearl Harbor experience. Bombs dropped on a Sunday night as I was deeply sleeping.
Unlike the December 1941 sneaky Japanese raid, there was no physical destruction, only that I was virtually incapacitated.
Upon waking up on Monday morning, I realized that Facebook had banned me from liking, sharing, and commenting on my account as well as in Messenger. I could not even make a call.
I virtually became a ghost. On the surface, my Facebook account was up and running. People on my Friends list could send me messages and post on my timeline – commenting, liking, and sharing my posts. 
But they could think I was rude for not responding or reacting to their posts. 
My apologies for that; not my fault.
I could blame the diehard supporters of President Rodrigo Duterte. I had probably stirred a hornet's nest when I posted a comment on Duterte's threat to cut government ties with a non-government humanitarian agency, the Philippine Red Cross. The Philippine Red Cross head is a high-profile senator, who chairs the Senate Blue Ribbon Committee, the upper house's public accountability panel, which is scrutinizing the government's procurement deal with a small Davao City-based company which supplied billions of pesos worth of medical products – from face masks, face shields and personal protective equipment (PPEs), to expensive RT-PCR testing machines, the gold standard in the testing for coronavirus.
Facebook has taken down hundreds of pages and accounts promoting disinformation – but only after a long process.
In my case as a journalist, I was easily shut down. Journalists who speak truth to power seem to be a lonely voice in the wilderness of networked pages and accounts, which can defy shutdowns by creating new identities.
My post about a bad contract
Duterte has been defending the multi-billion peso deal between the Procurement Service of the Department of Budget and Management (PS-DBM) and the little known Pharmally Pharmaceuticals Corporation by attacking the senators who have been digging into what could be an anomalous contract.
The maverick leader is also bent on supporting a personal friend who was linked to the transaction.
Only a politically-connected entity can do that. It even got around time-honored practices of government procurement processes and procedures.
Pharmally does not manufacture any of the products it was able to sell to the government. It has no logistics network, including warehouses, to deliver what it offered the government.
Yet the PS-DBM accepted the delivery of 500,000 face masks. Could it be that the PS-DBM tailor fit the purchase order to what Pharmally had delivered?
There is nothing new to the practice of designing the specifications of a product to match a favored contractor's offer, which is usually done during tenders for a project or procurement contract.
But what is unusual in this case was that there were no tenders, and even if there was a negotiated deal, the products were delivered ahead of the purchase order.
It's like putting the cart ahead of the horse, a shameless disregard of the government procurement law.
Then-undersecretary Lloyd Christopher Lao, who headed the PS-DBM last year, cited the pandemic as a convenient excuse to shortcut the processes, arguing that the government was rushing the acquisition of medical materials at the onset of the health crisis last year.
In one of the earlier Blue Ribbon Committee hearings, Lao admitted throwing away due diligence and best practices in awarding a contract because the President ordered the purchase of medical supplies at all costs. He would then deny making this claim in subsequent Senate hearings.
Could it be that Lao awarded the contract to Pharmally because the executives of the untested company are Davao City-based Chinese businessmen who have links with the President's friend?
These Chinese businessmen were used to Divisoria-style business practices, which is actually bad for a big government contract.
Why could the government not go straight to the manufacturers and get a good price for the medical supplies it was buying? Why would it go to the middlemen or sales agents who are offering higher prices for a face mask?
The senators said a 100% Filipino company, which had been generating employment at the time of the pandemic, was selling similar face masks at half the price Pharmally was offering.
Bad decision. Bad contract. And a waste of precious government resources. Those were the facts and insights I posted on my account.
Duterte's followers obviously did not like my commentaries, which were shared by my friends. I surmise that they took action and reported en masse my account as a violation of Facebook's community standard rules.
Facebook arbitrarily suspended my account for three days without any due process. It never asked for my side and may not even have looked into what I had posted if it was a violation of community standards.
Facebook has an appeal process, but I suggest they review a post thoroughly before it takes unilateral action against an account.
Perhaps I could also take some blame for not identifying myself as a journalist in my account. I am using an alias in my account name and have not changed it since 2016. But I was forced to make that alias after I was hacked and fell victim to cyber bullying for reporting on Duterte's war on drugs. I have since then changed the settings of my account and restricted it to my friends, who can see and comment on my private posts. A quick browse through my account should have shown Facebook that I'm real, I'm a journalist, and I am no fake.
But this latest incident got me to think that there is no more reason to use an alias. Followers and ardent admirers of the administration would be on the lookout anyway, for I could make another commentary against the president as he spirals out of control.
This administration has found a way to censor adverse commentaries about government policies and actions which are detrimental to public interest. It has exploited the Facebook community standard rules to muzzle freedom of expression and constructive criticism. It has effectively silenced dissent and hijacked the narrative to advance their own political agenda and interests.
At the same time, it has been spreading "fake news" or disinformation through several social media influencers, and Facebook seems helpless in policing its hate messages and propaganda.
We live with these realities, such as the actions taken by Facebook, and treat them as hazards of the job. 
Pearl Harbor was decades ago. But we could still fall victims to a sneak attack under a new world order.
And all because we tell it like it is.  – Rappler.com
Manny Mogato is a Pulitzer Prize-winning journalist and 2017 McLuhan Fellow.
KZN Cogta MEC warns public of fake Facebook accounts impersonating him | Witness – News24
Subscribers can listen to this article
Co-operative Governance and Traditional Affairs (Cogta) MEC Sipho Hlomuka.
The Cooperative Governance and Traditional Affairs (Cogta) MEC Sipho Hlomuka has warned members of the public about fake Facebook accounts impersonating him.
The MEC urged members of the public to ignore and report such accounts, some of which have tried to extort money from unsuspecting people.
MEC Hlomuka said he does not have a Facebook account and that residents wishing to receive updates on activities of the MEC can visit the official KZN Cogta page on www.facebook.com/kzncogta.
We live in a world where facts and fiction get blurred
In times of uncertainty you need journalism you can
trust. For only R75 per month, you have access to
a world of in-depth analyses, investigative journalism,
top opinions and a range of features. Journalism
strengthens democracy. Invest in the future today.
Next on Witness
Apartheid Security Branch had a 'killer unit'
6h ago
Facebook Announces New Support Initiatives for SMBs to Help Them Manage Through the …
With small businesses still struggling to cope with the compounding impacts of the pandemic, Facebook has announced two new initiatives to provide support for SMBs, and help them better manage their cash flow in their time of need.
First off, Facebook's launching an expansion of its Invoice Fast Track program, which enables SMBs to apply for Facebook to buy up their outstanding invoices, providing immediate cash flow benefits.
As explained by Facebook:
"For a low, fixed fee, eligible businesses can get cash immediately for the goods and services they've invoiced their customers for but would otherwise have to wait months to get paid – time and capital they can now use to invest in the recovery and growth of their companies. We will fund up to $100 million in invoices on an ongoing basis and are operating the program in partnership with Supplier Success and Crowdz."
Through the program, eligible businesses can submit their invoices to Facebook, which Facebook will then pay immediately. Facebook then notifies the relevant customers that they'll pay the Facebook Invoice Fast Track program when the invoices reach term – so essentially, Facebook becomes a debt collector of sorts on the business's behalf, while the business doesn't have to wait around for the cash.
Facebook first launched the program with diverse suppliers last year, but from October 1st, more US-based small businesses will have the opportunity to apply.
Businesses can find more information on the program at the dedicated Invoice Fast Track mini-site.
In addition to this, Facebook's also launching a new in-app application process for grant and loan opportunities, making it easier for SMBs to access resources and information.
As you can see here, the new resource showcase will highlight grant opportunities and business education programs, as well as SMB groups that can help provide guidance and support.
Facebook's partnering with a range of 'mission-driven' organizations for the initiative, which are focused on providing resources to owners from underserved communities, in order to ensure that such opportunities are reaching those most in need.
Business Page Admins will be able to access this new experience on Facebook by clicking on Business Resources and Small Business Funding.
As per Facebook's latest State of Small Business report, more than 60% of small businesses are facing some form of difficulty in paying business-related expenses, as the COVID crisis drags on, and while the end is now seemingly in view, it'll still be too far off for many to remain in operation at the current impact rates.
Which makes sense – many SMBs are operating month-to-month, with their intake and expenses in fairly close alignment, so even short-term closures or business restrictions can have a big impact. And when you also consider that the vast majority of businesses are SMBs, that also points to the broader economic impacts, which will flow through to all organizations eventually, and cause revenue impacts for some time, even in the post-COVID environment.
Which is why funding and support initiatives like this are important, and it's good to see Facebook looking to invest in this critical element, and provide assistance for smaller providers as they work to manage the ongoing impacts.