Still Online?: Feeling invisible in the social media age – Duke Chronicle
In his latest special, Inside, comedian Bo Burnham begins his song, "Welcome to the Internet" by teasing, "We've got mountains of content—some better, some worse… We've got a million different ways to engage!" As Burnham sings, I'm just reaching the bottom of my Instagram feed, where I've spent nearly an hour scrolling through a never-ending stream of posts. When I'm done, I turn to TikTok instead. Another hour disappears. 
But these platforms want you to do more than just consume content. Instagram's slogan is "capture and share the world's moments." TikTok's is "make every second count." As Burnham suggests, the only way to meet the endless demand for Internet content is with endless supply. Yet while these platforms constantly beckon me to chime in and share parts of myself, I resist the urge. I have never made a TikTok. I've posted on Instagram once in the last year. But this isn't a typical tirade against the conceitedness of social media feeds or the emptiness of online discourse. Instead, it is a lament: in a world in which millions of voices are constantly reverberating across the Internet, I cannot find a place for my own.
Once upon a time, there were distinct creators and consumers on sites like YouTube and Tumblr. I grew up on the "old Internet," dominated by online forums, where the veil of anonymity protected me as I lurked in on others' conversations. Over the years, however, the ability to strike up conversations with strangers became less novel, and the Internet became a tool for showcasing, rather than depersonalizing ourselves. Nowadays, everything on the Internet is meant to be shared. This societal shift makes holding out from that ecosystem of creation harder than ever before. On Reddit or Twitter, being an infrequent poster makes you enigmatic. But on Instagram or Snapchat, where the entirety of your extended social circle can see how much (or how little) you have to show them, being inactive just makes you uninteresting. Where we once reveled in anonymity, nowadays social media prizes intimacy—or, at least, its pretense.
Even though we know deep down inside that abstaining from posting online frequently doesn't make us less valuable, we're naturally wired to follow this line of thinking. Subconsciously, we seek the approval of those who are popular—a metric conveyed to us by follower counts and retweets. Too often, we correlate the size of one's social network with their social net worth. The pandemic further exacerbated this trend, making online interactions more integral to our perceptions of each other than ever. Before I began college last year, the brunt of my conversations with future classmates occurred through the Internet. For the first time, I began to feel as if my online networks shaped my real-life ones. In a year in which meeting new people was a rarity, "I've seen you in the GroupMe" or "I think we follow each other on Instagram" became as good an icebreaker as any. Otherwise, you were easier to forget, more likely to slip into the background unnoticed. Burnham concludes his frenzied song with, "[on the Internet], apathy's a tragedy, and boredom is a crime." If he is right, then inactive users are the Internet's outlaws.
So this is a callout post: not just for me, but for the plenty of friends I have that are like me: those who "don't really use social media," who still haven't downloaded Snapchat, who say that they "don't have anything worth posting." Some people are content staying mostly offline, unencumbered by how others perceive them. Personally, that level of self-confidence still eludes me. So if you are like me – and you've made the god awful, horrendous decision to tie your self-worth to Internet clout, maybe it's time for us to rethink what and why we share.
Rather than following the clichéd advice to delete social media and turn inwards for self-contentment, however, I think the solution is to post more. Specifically, if the Internet now facilitates the brunt of our social interactions, our daily habits should reflect that, keeping us connected with our friends and loved ones. Not everyone wants to post their meal photos or their puppy videos for everyone to see. But features like private stories and "finstas" already serve as contemporary replacements for diaries, granting us the permission to choose exactly who gets to know the details of our personal lives. Sure, digital intimacy will never replace the warmth of real, in-person connection, but eighteen months into a bitter pandemic, it is a way for us to feel marginally less invisible.
This advice seemingly contradicts Inside, a two-hour ramble from Burnham that, at its core, is a long-winded way of pleading, "can anyone just shut the fuck up?" Of course, not everything is worth posting. When we fall too deeply in love with the sound of our own voice, we begin to post just to hear ourselves talk: inflammatory rhetoric, meaningless arguments, misinformation. On the massive playground of the Internet, preschool recess rules still apply: if you don't have anything nice to say, don't say it. This piece is not a call to action to castigate or belittle limitlessly under the pretense of self-expression. Instead, it is a reminder that we can select our audiences more carefully; then, once we find them, we can be more expressive, more kind, more vulnerable. Otherwise, we are partaking in the online equivalent of screaming loudly in the middle of the jungle gym, a move that will certainly not make us more popular – or less alone.
Moreover, we need to reconsider the notion that only select aspects of our lives are worth sharing with those around us. Sometimes, it might feel as if TikTok and Instagram have been overrun by influencers with carefully constructed feeds and starry sponsorships. In reality, social media is still dominated by ordinary people sharing ordinary aspects of their lives. We need to break out of the mindset that we are all future micro-influencers in training, constantly striving to emulate their curated personalities. We should unlearn the notion that we "have nothing worth posting" and start realizing that the parts of ourselves that make us interesting can show on the Internet, too. The rise of photo dumps and "until tomorrow!"s on Instagram is a start in that direction, scattered collections we post not for their aesthetics but because they showcase parts of ourselves that we want the world to know. Put another way, we should reclaim social media as a tool to shape the way we want others to see us instead of using it to determine how we feel we should be perceived.
Above all, the Internet is constantly evolving, and we, too, need to rethink and re-evaluate whether our online habits are making us happy. Achieving "digital wellness" has never been more important, but there are no easy instruction manuals for self-fulfillment. No one size fits all, but I argue that opening ourselves up to a little bit of vulnerability is an important first step in the right direction. 
Get The Chronicle straight to your inbox
Signup for our editorially curated, weekly newsletter. Cancel at any time.
BTS's Jimin is the highest ranked Male Idol on Gaon Social chart for the last week of August …
Please enable cookies.
We are checking your browser…

www.allkpop.com
Why do I have to complete a CAPTCHA?
Completing the CAPTCHA proves you are a human and gives you temporary access to the web property.
What can I do to prevent this in the future?
If you are on a personal connection, like at home, you can run an anti-virus scan on your device to make sure it is not infected with malware.
If you are at an office or shared network, you can ask the network administrator to run a scan across the network looking for misconfigured or infected devices.
Cloudflare Ray ID: 68cb21ff6f965cf4
•
Your IP: 3.84.81.206
•
Performance & security by Cloudflare
Social media influencers must label paid posts as advertisement, rules German court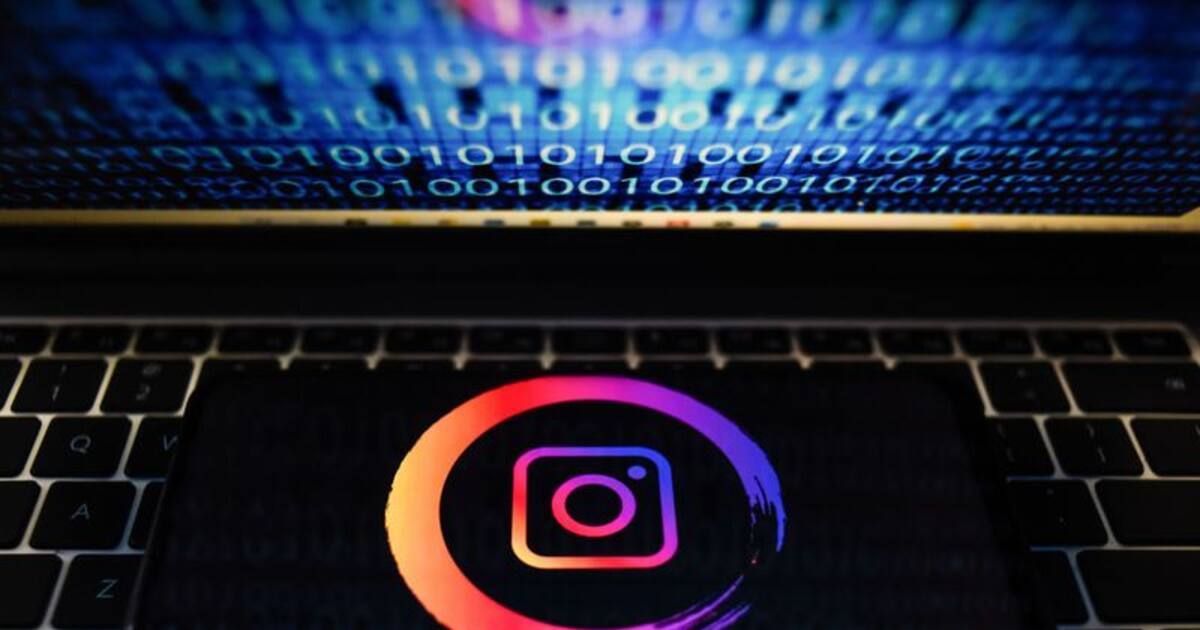 The court ruled that when a fitness influencer was paid to promote a brand of jam, she should have made it evident that she was advertising.
Germany, First Published Sep 10, 2021, 9:50 AM IST
A top German court decided on Thursday that social media influencers who get payment from corporations to promote items must explicitly designate such posts as ads.

The Federal Court of Justice decided in the instances of three influencers on Facebook's social media platform Instagram that they can exhibit items without the advertising label if they are not compensated. Companies may pay influencers with thousands of followers huge sums of money to advertise a product on Instagram.
Also Read | Instagram went down globally as users unable to load stories, posts
The court ruled that when a fitness influencer was paid to promote a brand of jam, she should have made it evident that she was advertising. However, it rejected a lawsuit against television host and influencer Cathy Hummels, whose tweet about a stuffed toy directed visitors to the manufacturer's website. The court held that she was not required to mark it as an advertisement because she was not compensated for the promotion. Instagram signed an agreement with the UK's Competition and Markets Authority (CMA) last year to tighten down on covert advertising by influencers on its photo and video platform.
Also Read | Instagram to ask for birthday to use the app?
Recently, Instagram said that it would begin requiring users to confirm their birthdays as part of an effort to establish extra safety safeguards for children. Instagram has considered building a version of its app for children under 13, prompting politicians to urge the social media company to abandon the plans, stating that the company has a "clear record of failing to secure minors on its platforms." In a blog post, Instagram claimed that the data will be used to "ensure we deliver the relevant experiences to the appropriate age group."

Last month, the company announced that when users under the age of 16 join the site, they will be automatically granted a secret account. When users opened Instagram, the app claimed that it would ask for their birthdays and then display numerous pop-up notifications if they did not enter their birthdate.
Last Updated Sep 10, 2021, 9:50 AM IST
Instagram influencers must clearly label paid adverts, says German court | Euronews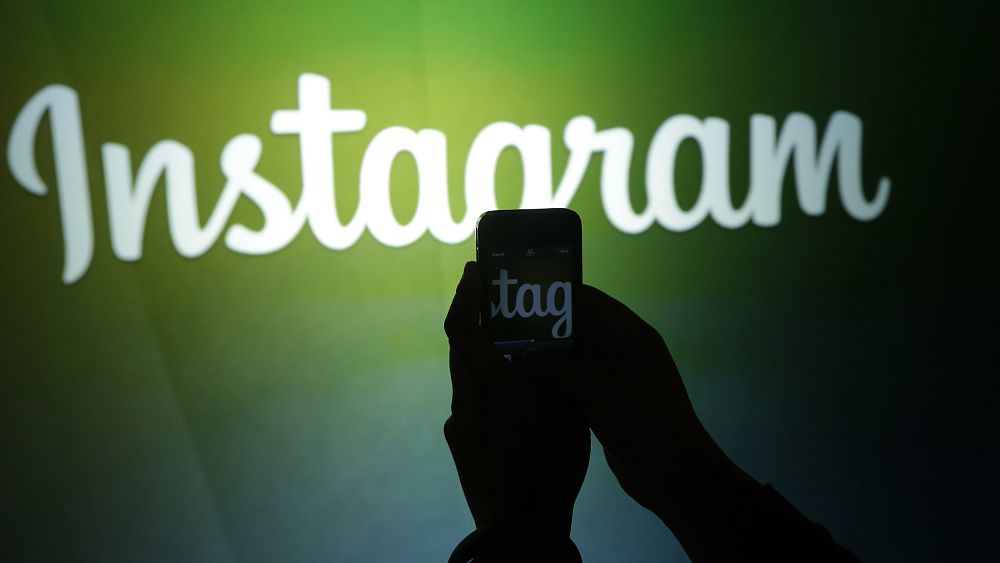 By The Cube

Instagram tod the UK last year that it will clamp down on "hidden advertising" by social media influencers.

  –  
Copyright 
AP Photo/Marcio Jose Sanchez, File
Social media influencers must indicate when they have been paid to promote a product, Germany's top court has said.
The ruling aims to clamp down on online "hidden advertising" by German users on Instagram and other platforms.
The decision came after a case involving Germany's Association of Social Competition, which is responsible for safeguarding fair trading.
The association had complained about three female influencers on Instagram who had posted promoted content.
The complaint accused the influencers of "inadmissible surreptitious advertising" and said they had failed to clearly indicate when their Instagram posts were promoting sponsored products.
On Thursday, Germany's Federal Court of Justice agreed with the association in its verdict and ruled that online influencers who receive money from companies to promote products or services must clearly label such posts as advertisements.
One of the three influencers was told by the court that she should have been clear when she had been paid to promote a certain brand of jam.
"Advertising must be clearly identifiable as such and clearly separated from the rest of the content of the offers," the court said, noting German law. "No subliminal techniques may be used in advertising."
But judges also said that if the influencers are not paid, they can promote products without an advertising label.
The case against one influencer and television presenter was dismissed, as she had not received any fee in a post about a stuffed toy that had led people to the manufacturer's website.
Influencers with thousands of followers can earn large fees from companies to promote a product on Instagram.
The business can be lucrative, as Instagram says that more than 90% of users on the platform follow a brand.
Last October, Instagram's owner Facebook reached a deal with the UK Competition and Markets Authority to prevent hidden advertising by users.