UPDATE 1-Facebook unveils its first smart glasses – Yahoo Finance
(Adds comment by CEO Zuckerberg, details on privacy measures)
By Elizabeth Culliford
Sept 9 (Reuters) – Facebook Inc launched its first smart glasses on Thursday in a step toward its aim of offering true augmented-reality spectacles.
The glasses, which were created in partnership with Ray-Ban maker EssilorLuxottica, allow wearers to listen to music, take calls or capture photos and short videos and share them across Facebook's services using a companion app. Facebook said the glasses line, called "Ray-Ban Stories," would start at $299.
The social media giant, which reported revenue of about $86 billion in 2020, makes most of its money from advertising but has invested heavily in virtual and augmented reality https://www.reuters.com/technology/facebook-sets-up-new-team-work-metaverse-2021-07-26, developing hardware such as its Oculus VR headsets and working on wristband technologies https://www.reuters.com/article/us-facebook-augmented-reality/facebook-developing-wristband-to-support-augmented-reality-glasses-idUSKBN2BA216 to support augmented reality glasses.
Facebook's chief scientist said last year the company was five to 10 years away from being able to bring to market "true" AR glasses, which would superimpose virtual objects onto the wearer's view of the real world.
Major tech firms including Amazon.com Inc, Alphabet Inc's Google, Microsoft Corp, Apple Inc and Snap Inc have raced to develop various smart glasses products, but early offerings like Google Glass proved difficult to sell to consumers put off by high price points and design issues.
Snap, which unveiled its smart Spectacles in 2016, this year launched AR glasses but they are not for sale and are offered only to AR creators. Snap's CEO, Evan Spiegel, said in 2019 that he expected it would be a decade before consumers widely adopted AR smart glasses.
Facebook's CEO, Mark Zuckerberg, recently announced the company was setting up a team to work on building the metaverse https://www.reuters.com/technology/facebook-sets-up-new-team-work-metaverse-2021-07-26, a shared virtual environment which it is betting will be the successor to the mobile internet.
"We've believed for a long time that glasses are going to be an important part of building the next computing platform," said Zuckerberg in a video posted on his Facebook page on Thursday.
Facebook, which has been criticized over its handling of user data https://www.reuters.com/article/us-facebook-data-leak/facebook-does-not-plan-to-notify-half-billion-users-affected-by-data-leak-idUSKBN2BU2ZY, said it would not access the media used by its smart-glasses customers without their consent.
The company also said it would not use the content of the photos or videos captured using the glasses and stored in the Facebook View app for personalizing ads, and said the glasses would be an "ads-free experience."
The glasses include an optional virtual assistant so photos and videos can be captured hands-free through voice commands. Facebook said an LED light on the glasses would show when the camera is on, to make other people aware when a wearer is taking a photo or video.
It published a guide outlining how to use the glasses responsibly, for example turning them off in private spaces like public bathrooms and not using them for illegal actions like harassment or capturing sensitive information such as PIN codes.
(Reporting by Elizabeth Culliford in London Additional reporting by Sheila Dang in New York Editing by Matthew Lewis)
Facebook, Ray-Ban launch smart glasses that can can take photos, make calls – KTLA
Seven years after the ill-fated Google Glass, and five years after Snap rolled out Spectacles, another tech giant is trying its hand at internet-connected smart glasses, hoping that this time around things might be different and people will actually wear them.
The thing is, it's Facebook. The company's previous forays into hardware have been met with lukewarm enthusiasm at best — and it's not clear if people will wear connected virtual or augmented reality eyewear not meant for gaming.
Hoping to give its specs a boost, Facebook is putting its tech in Ray-Bans in a partnership with the European company EssilorLuxottica. On Thursday, the companies unveiled Ray-Ban Stories — connected eyewear with built-in speakers and a microphone for making calls, a companion app that isn't Facebook, and a charging case. The spectacles cost $299 and are available in the U.S., U.K., Canada, Italy, Ireland and Australia.
In a blog post, Facebook said the glasses let people "capture life's spontaneous moments as they happen from a unique first-person perspective," as well as listen to music, talk to people and, using the Facebook View app, share photos and videos on social media.
Facebook signed a multi-year partnership with EssilorLuxottica. The glasses are the first version of what's likely to be more wearable gadgets as the social media giant looks for platforms beyond smartphones. Ray-Ban Stories come out of Facebook Reality Labs which also oversees the Oculus virtual reality headset and the Portal video calling gadget.
Anticipating privacy concerns, Facebook said that by default the glasses "collect data that's needed to make your glasses work and function, like your battery status to alert you when your battery is low, your email address and password for your Facebook login to verify it's really you when you log into the Facebook View app." Users can take photos and videos using the glasses, but they can't post directly to Facebook or any other social media platform. That's where the separate View app comes in.
Convincing social media users that they need to wear an "all-day" connected device on their face may prove an uphill battle even for Facebook.
Facebook Gaming continues to grow, xQc back on top of Twitch in August | Dot Esports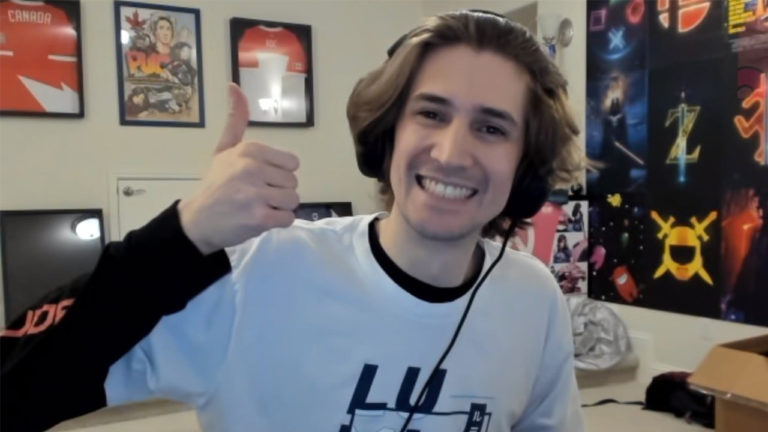 August was a strong month for streaming platforms across the board with Twitch bouncing back from two straight months of declining watch time and Facebook Gaming setting a new viewership record. 
For Facebook, this continues a strong period of growth dating back to April, hitting a record high 567 million hours watched in August just one month after breaking the 500 million hour mark in July, according to Rainmaker.gg, StreamElements' analytics partner.
Twitch remains the streaming industry's leading platform by a large margin, reaching over 1.9 billion hours watched again and stopping a recent skid after a slow June and July drop-off that brought the platform below the two billion hour threshold for just the second time in 2021. 
As for top performers, Just Chatting is slowly encroaching the 250 million hours watched mark and is the most viewed category on the platform by more than 100 million hours. Grand Theft Auto V and League of Legends continue to fight for that second slot at 142 million and 133 million hours watched, respectively. 
Apex Legends is the biggest mover of the month, having jumped more than 103 percent in viewership thanks to the Emergence launch, sitting in fourth place at 86 million hours watched. VALORANT rounds out the top five at 73 million hours. 
In terms of individual streamer performance, xQc reclaimed his Twitch viewership throne after Asmongold broke a seven-month streak, sitting at just under 20 million hours watched. 
Asmongold remained in the top 10 for August, largely in part due to the continued viewership battles between World of Warcraft and Final Fantasy XIV. In fact, his viewership swung the race in August, with FFXIV leading WoW by four percent since he accounted for more than four million hours watched in the category. 
"Their roles would have been reversed if WoW star Asmongold hadn't switched games since he represented over 4 million of the hours watched of Final Fantasy and illustrates the impact top content creators have on the popularity of games on Twitch," co-founder of StreamElements Doron Nir said. "With Asmongold taking a break at the start of September, WOW has already moved ahead. The big question now is which top streamers are going to help the highly anticipated New World rise above them both when it launches this month."
Auronplay, loud_coringa, NICKMERCS, and ibai make up the remaining top five channels, pulling in between 10 and 15 million hours watched each.
Meet the Rustaceans : Brendon Daugherty
This article was written in collaboration with Brendon Daugherty, a Production Engineer at Facebook.
For today's interview, we have Brendon Daugherty who is a Production Engineer on the IaaS (Infrastructure as a Service) Resources team at Facebook. The IaaS team works on building tools and systems to better manage Facebook's infrastructure at scale. While working on this team, Brendon has been using Rust as one of the main languages for development. He primarily works on distributed systems, services and cron jobs. Let's hear from him about how his experience with Rust has been and learn more about his work.
---
In what capacity have you been using Rust?
Our team primarily writes Rust. Almost all of the code I've written at Facebook has been in Rust, which includes lots of Command Line Tools, some distributed systems and a few cron jobs.
Why did your team at Facebook choose to use Rust over other languages?
My team has mostly transitioned from Python to Rust, for a few key reasons:
Performance, especially with CLI tools.
Compile time guarantees. Rustc is amazing!
Good Async Await support
Memory safety
What are some of the projects that you've worked on at Facebook that use Rust?
Almost every project I've worked on at Facebook has been in Rust:
My team owns two large distributed systems that manage the server provisioning process and the accounting systems we use for managing the fleet which are both fully written in Rust.
We own a few smaller cron jobs that are fully written in Rust, and take advantage of our custom cron framework.
We have a Python-Rust service that helps us acquire and provision hardware for different experiments.
We recently converted our service that helps determine how much buffer we should be provisioning with different machines from being a Python-Rust service to being fully written in Rust.
How do you feel about Rust's growth trajectory at Facebook?
I feel pretty good about it. More and more services are being written in Rust, and more tools are adding Rust support. We are lucky to have a budding community of Rust developers here at Facebook and a strong Rust foundation team, who are helpful with code reviews, as well as with learning Rust.
What value does Facebook add to Rust?
I think Facebook is doing some great work when it comes to interoperability with C++. CXX is amazing, and has made it a lot easier for me to use Rust, as integrating with existing C++ libraries both inside and outside of Facebook is a breeze.
How do you think Rust is growing as a language in 2021?
I think Rust is growing the most in its community. With big improvements to lifetimes and the compiler, Rust is becoming more and more accessible. Because of that, many more people are starting to see just how much easier programming can be when you have Rustc as a co-pilot. With this, people are building better tooling, and the environment just keeps getting better.
Some people who have used Rust have come to really like it. Why do you think that is and what is your favorite feature about Rust?
My favorite feature of Rust is Rustc. Coming into Rust when I started here at Facebook, I'd written a lot of C++. I originally worried that I'd need to learn an entirely new language, but what I didn't realize was that despite 4 years of using C++ in school, I was actually more prepared to write Rust than C++. To write C++ you have to be extremely careful. I wasn't quite prepared to scrutinize my team's code, watching for dangling pointers, and undefined behavior.
Now that I use Rustc though, not only have I written a lot of code that I know is safe, but I also have become a better programmer. Going back and forth with Rustc has taught me to be mindful of how data is moving throughout my program, and when I review or write Python code, I'm much more careful since I don't have Rustc with me at the wheel.
Where can people learn more about Rust and how can they start contributing to it?
The Book-Rust Programming Language is definitely the place to start. Give it a read through, and then start your own project. There's also a pretty great Rust Programming Language community on Discord that I would recommend joining where you can ask questions and even find a good project to contribute to.
---
We would like to thank Brendon, for taking the time to do this interview. It was very interesting to learn how Rust is being used as a primary language for building tools and systems and how we are learning from all the things we build here and contributing back to the Rust community. We hope you found this interview useful and it gave you some insight into how and where Rust is being used at Facebook.
Check out our previous blogs from the Meet the Rustaceans series:
Meet the Rustaceans: Chris Konstad
Meet the Rustaceans: Pedro Rittner
Meet the Rustaceans: Neil Mitchell
Meet the Rustaceans: Daniel Xu
Meet the Rustaceans: Eric Kuecks
Meet the Rustaceans: Gus Wynn
About the Meet the Rustaceans series
Rust has consistently been ranked as the "most loved" language for the last 5 years and we at Facebook believe that Rust is an outstanding language that shines in critical issues such as memory safety, performance and reliability and is being used widely over a large range of projects here. We joined the Rust Foundation to help contribute towards the improvement and growth of Rust, which not only strengthens our commitment towards the Rust language but also towards a sustainable development of open source technologies and developer communities across the world.
This blog is a part of our Meet the Rustaceans series, where we invite the engineers and developers who use Rust on a regular basis to share their experiences and tell us about the amazing products that they are building using Rust here at Facebook. Look out for more interview blogs where we meet with many more engineers and hear their thoughts on this topic.
To learn more about Facebook Open Source, visit our open source site, subscribe to our YouTube channel, or follow us on Twitter and Facebook.
Interested in working in Production Engineering at Facebook? Check out our job postings on our Production Engineering career page here.