Twitter's top PH hashtags for the first half of 2021 – Rappler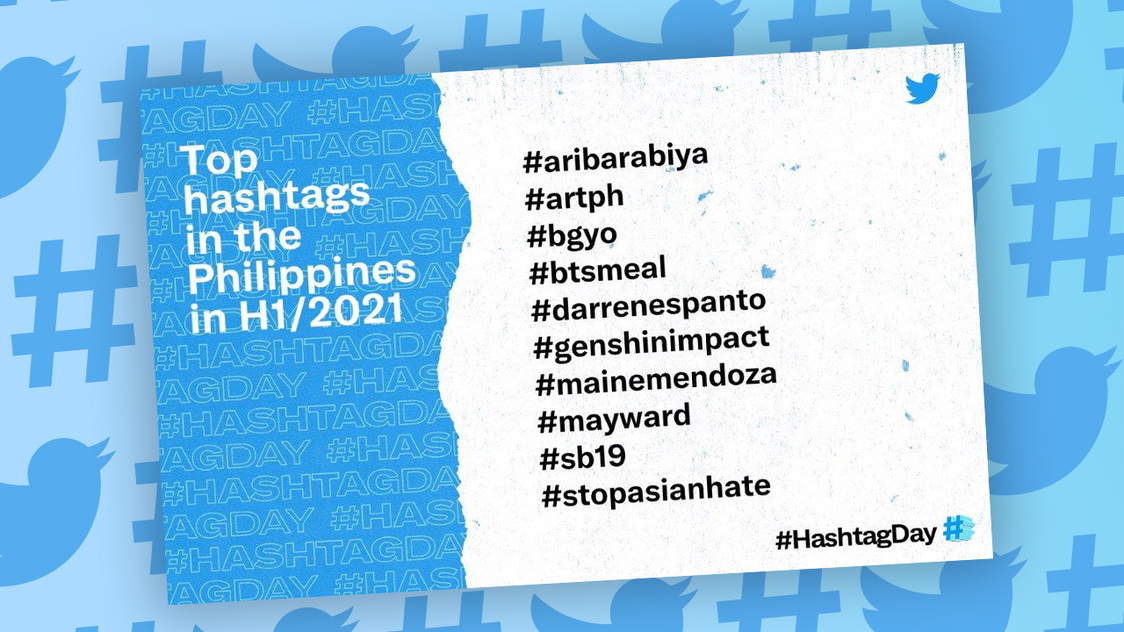 Earlier this week, Twitter celebrated the 14th anniversary of the hashtag, a day it otherwise called #HashtagDay.
The idea of the hashtag as a way to organize tweets and posts online was born on August 23, 2007, US time, when American blogger @chrismessina tweeted #barcamp. He asked Twitter users how they felt about using what was then more popularly known as the pound.
Messina campaigned for its use, with some adopters of the idea using it to make it easy to search for grouped content, growing from there. In a 2009 article, the New York Times wrote, "Many conferences, for example, announce the so-called hash tag at the start of the event so attendees can mark all their posts the same way and people can search Twitter for everything written on the conference."
Funnily enough, Twitter had not been the most supportive at the start. The Times also quoted Messina saying back then: "I begged and pleaded for them to support this feature, and they said, 'No, it's only for nerds, no one will get it.'"
Eventually, Twitter warmed up to the idea, and started hyperlinking hashtags to make them more user-friendly.
"Over the past 14 years, [the hashtag] has evolved from a user-created way to categorize or 'tag' Tweets, to become part of our everyday speech, changing the nature of communication online and becoming one of the most influential symbols of the digital age," Twitter said in a press release.
To commemorate the day, Twitter came out with a list of 10 hashtags that kept Filipinos talking during the first half of 2021
The first hashtag Filipinos couldn't help but discuss was one cheering on Rabiya Mateo during the Miss Universe pageant. Mateo ended up finishing in the top 21 of the competition.
The #artph hashtag allowed artists in various formats to show off their art.
Of course, art itself has many uses, from expressing creativity, to providing inspiration, or become a symbol for a stand or opinion, and that was likely most prevalent in the "Tumindig" artwork of Tarantadong Kalbo.
Of course, Philippine Twitter would be nothing without people gushing about celebrities. In this case, it's the Filipino celebrities that got highlighted on Twitter's radar.
Boy bands Bgyo and SB19 got some time on Twitter with the trending hashtags #bgyo and #sb19. SB19, in particular was notable for having been included in over 31 million tweets.
Meanwhile #darrenespanto and #mainemendoza also made waves.
Lastly #mayward, the love team portmanteau of celebrities MayMay Entrata and Edward Barber, also became a top Philippine hashtag.
Hashtags are also seen as a means of building communities.
The hashtag #stopasianhate trended for a long while due to people supporting Asians around the world in a bid to stop the increasing violence against Asians during the COVID-19 pandemic. It was a way to show concern for Asians and amplify support for them.
The said hashtag, Twitter said, was Tweeted more than 500,000 times in the Philippines.
Meanwhile, game communities also sprung up as a result of new games, with one game in particular standing out due to the amount of attention it got: #genshinimpact.
Genshin Impact players could share game progress or character-inspired cosplays or fan art using the hashtag, making it a hit. Some 2.7 million Tweets were tallied with this hashtag, making it a big deal in the Philippines.
The BTS craze, in meal form
Finally, for fans of K-pop sensation BTS, comes the hashtag to commemorate the release of McDonald's promotional tie-in: #btsmeal.
It should stand to reason that K-pop is a powerful force on Twitter, seeing as most Asia-Pacific countries had at least one K-Pop related hashtag in its top 10 list during the first half of 2021.
Will we see some variances for the second half of the year? Only time will tell. – Rappler.com
NashvilleHealth – Twitter

We've detected that JavaScript is disabled in this browser. Please enable JavaScript or switch to a supported browser to continue using twitter.com. You can see a list of supported browsers in our Help Center.
Twitter boosts Spaces by showing which ones your friends are attending – The Verge
Twitter is experimenting with a way to make it easier to find Spaces that you might be interested in. Some users on iOS or Android will now see if someone they follow is listening in on a Space right at the top of their timelines, according to the Spaces Twitter account.
Twitter has already been surfacing Spaces in that top bar (where you might have also seen Fleets before Twitter shut them down), but previously, it only showed Spaces from people you follow who were hosting the social audio rooms. Now, though, you might also see when somebody you follow is tuning into one.
we're experimenting with ways to help you discover more Spaces. for some of you on iOS and android, if someone you follow is listening to a Space, you'll see it at the top of your tl.
you can control who can see your listening activity in your settings.
send us your thoughts! pic.twitter.com/8fbEZUMvM7

— Spaces (@TwitterSpaces) August 24, 2021
If you don't want your followers to know what Spaces you're attending, you can turn that off by navigating to the "Settings and privacy" menu, then "Privacy and safety," and then toggling off the option to "allow followers to see which Spaces you're listening to." Turning this off won't hide your presence inside Spaces, though. If you're attending a Space, the people in the room with you will still be able to see that you're there.
Just last week, Twitter added another way to make Spaces more discoverable by making it easier for other apps to point to Spaces. The company is also continuing to iterate on the experience of being in a Space, adding the ability for Spaces hosts to designate up to two co-hosts earlier this month.
Twitter is worried for Joey Chestnut after study suggests eating hot dog takes 36 minutes off your life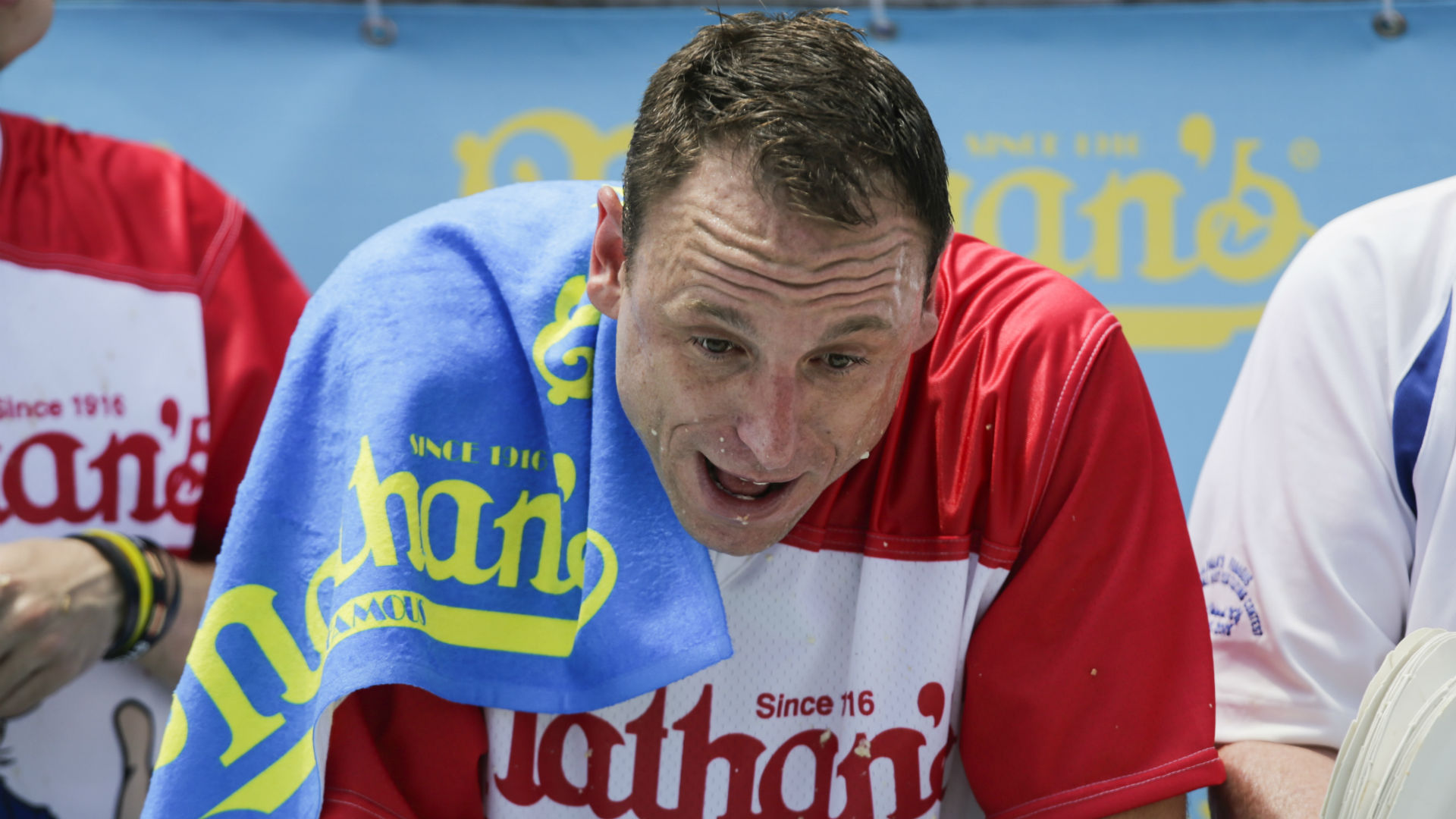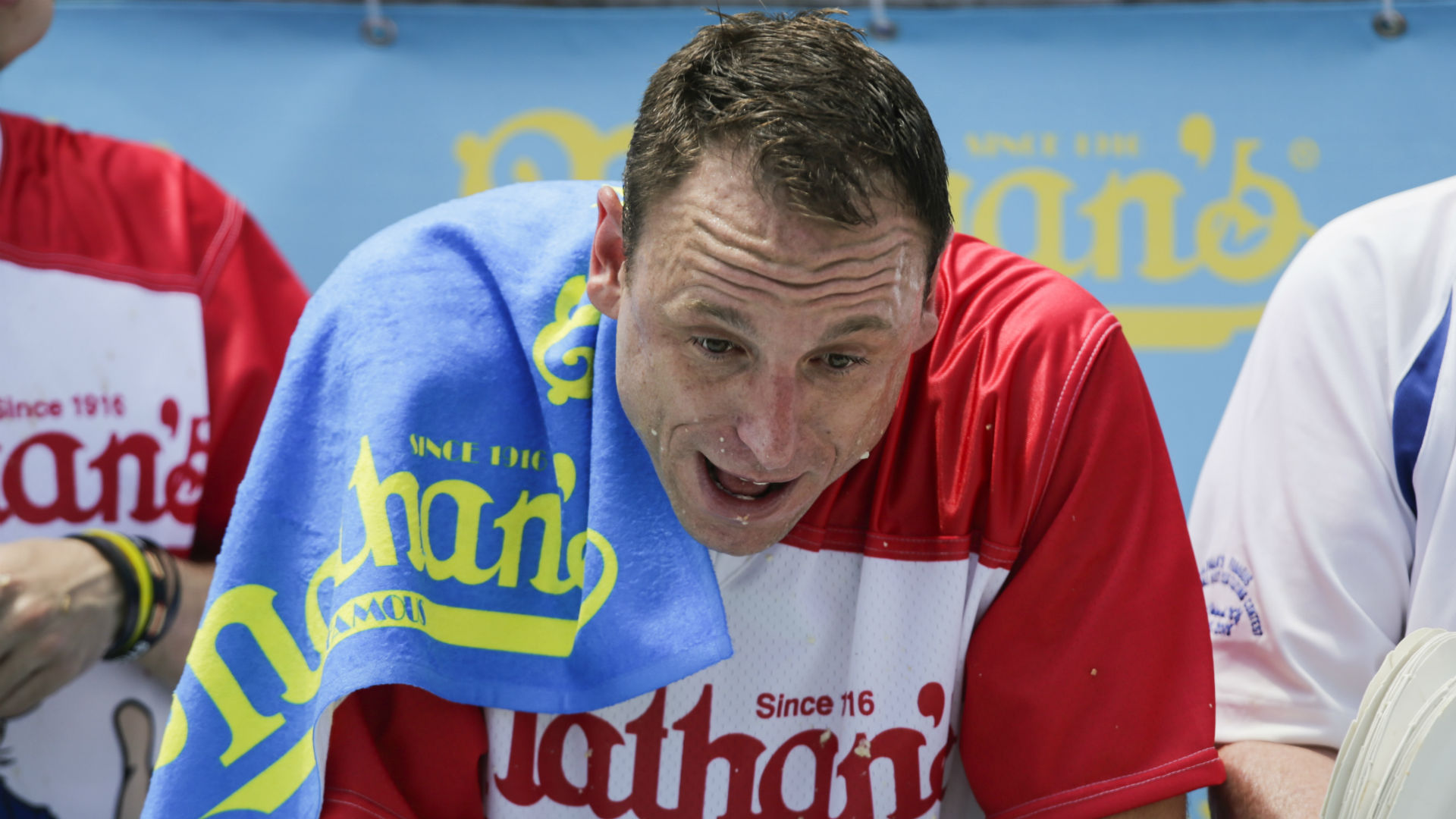 Joey Chestnut is the undisputed hot dog-eating champion of the world … a title that could be costing him hours of his life at a time, according to a recent food nutrition study.
According to findings released this week in the Nature journal (via The New York Post), one beef hot dog on a bun costs whoever eats it 36 minutes off their life, "largely due to the detrimental effect of processed meat." Chestnut has eaten no fewer than 52 hot dogs in any Nathan's Hot Dog Eating Contests since 2006. His lowest recorded number of hot dogs eaten in the competition, 32, came in 2005.
The information comes from researchers at the University of Michigan School of Public Health. Their study places foods in a "health nutritional index," essentially ranking them by minutes gained or lost upon ingestion. The study ranked foods that ranged from 74 minutes lost, to 80 gained.
MORE: Nathan's Hot Dog Eating Contest results: Who won the hot dog competition in 2021?
"Previous studies investigating healthy or sustainable diets have often reduced their findings to a discussion of plant-based versus animal-based foods, with the latter stigmatized as the least nutritious and sustainable," the study reads. "Although we find that plant-based foods generally perform better, there are considerable variations within both plant-based and animal-based foods that should be acknowledged before such generalized inferences are warranted.
"In agreement with previous studies, this suggests that nutritionally beneficial foods might not always generate the lowest environmental impacts and vice versa."
Joey Chestnut has eaten a combined 1,094 hot dogs since his debut at the 2005 Nathan's Hot Dog Eating Contest, an event in which he is a 14-time champion. Using the findings of the study, that equates to 39,384 minutes off his life. That's 656.4 hours, or 27.35 days. That doesn't include hot dogs eaten during qualifying events or during training.
A small price to pay to be the world's greatest competitive eater. Regardless, the study's findings found their way to Twitter, where users quickly wondered how that affected Chestnut:
Joey Chestnut disappearing out of photos like Back to the Future.

— GoGreenCOYG (@GoGreenCOYG) August 23, 2021