Facebook's Terragraph lands under SRG's microscope: Pass or fail? | FierceWireless
Facebook's desire to connect more people to the internet is well known, and its Terragraph initiative is one way to achieve that. But how does Terragraph perform outside a trial situation? Signals Research Group (SRG) decided to take a look. 
Terragraph is a fixed wireless access (FWA) platform that uses 60 GHz spectrum. It's unlicensed, so other applications can use the spectrum, creating interference concerns. It's also high enough to fall into the millimeter wave (mmWave) camp, where coverage is limited and performance is degraded in non-line-of-sight conditions.
On the other hand, 60 GHz is ideal in many respects because it provides ample bandwidth, and there's a lot of it. Plus, those oxygen absorption issues that make it particularly susceptible to rain appear to be a thing of the past.
SRG was tapped to perform benchmark testing of Facebook's Terragraph network at its Menlo Park, California, campus. Although Terragraph has been commercially deployed since at least 2019, SRG believes its study is the first third-party benchmark report on the platform.
"We're accustomed to high data speeds with millimeter wave radio systems given our experience with testing and analyzing 5G NR. With Terragraph we observed sustained bidirectional data speeds in the range of 1.7 to 1.8 Gbps between two nodes, with the throughput only slightly lower with a three-hop link, or 1.6 to 1.7 Gbps," SRG wrote. "For us, the most impressive performance attributes from a radio access perspective were the low latency and jitter associated with the FWA system."
Emil Olbrich, VP of Networks at SRG, said he was especially impressed by the work done in the Layer 2 and Layer 3 routing. In addition to being an open source solution, Facebook's Terragraph uses the Open/R platform, which is really good at sending data across multiple nodes of a network and then reassembling with the ability to get better reliability, according to Olbrich.
RELATED: Facebook VP on open RAN, Europe's lead and tackling the digital divide
Nowadays, routers in Facebook data centers – which power everyday things like Instagram and Facebook – use Open/R even though it was originally developed for the wireless Terragraph platform, he noted.
In addition, the ability in the 60 GHz band to mitigate interference was impressive. "I think that speaks a lot to their antenna technology and the RF front end that they've deployed on the Terragraph solution," Olbrich added.  
Bear in mind, all of these tests were happening on the Facebook campus, which is a sprawling place with dozens of buildings alongside plenty of foot and vehicle traffic during normal times. However, that wasn't the case during the month of May 2021.
About the only folks on campus were the SRG personnel and some Facebook engineers, so it was a fairly deserted place thanks to the Covid pandemic. "It actually provided us a great opportunity," Olbrich said. "We were able to utilize the situation to our advantage."
Props to 1564
It's worth noting that they used the ITU-T Y.1564 standard to evaluate Terragraph performance. It's something that's normally used in a wireline environment, but Obrich said he thought it would be worthwhile to test using the 1564, and "they passed."
The results are in the report, but in short: "Their latency was extremely good. Their frame loss was negligible, and jitter wasn't that much. It met all the requirements of 1564." So if someone says it's "fiber-like," they have some real substance to back that up.
That said, "you have to design your link properly," and have the proper link budget to meet the atmospheric conditions, whether it be heavy rain or snowfall, he added.
Facebook offers Terragraph reference designs so that other companies can use them, thereby providing broadband to more hard-to-reach or under-served areas of the U.S. – or the world, for that matter. Terragraph licensees cited in the report include Cambium Networks, Edgecore Networks, MikroTik, Radwin and Siklu.
If you're a municipality in the U.S., for example, that doesn't want to spend money on spectrum and just wants connectivity, "this is a great way to do that so you don't have to dig up a street and put fiber in there," he said.  
RELATED: Facebook Connectivity aims high with SuperCell for rural coverage
Terragraph doesn't change the laws of physics, meaning that providing extended coverage with 60 GHz spectrum will always be challenging, SRG stated in its report. "However, we also found the perceived interference issues associated with using an unlicensed radio platform do not exist since the Terragraph scheduling algorithms intelligently adjust the routing of packets if external sources of interference are detected or if obstructions along the transmission path develop."
SRG conducted its tests after Facebook reached out in late 2020 about doing a benchmark study. In some instances, Facebook Connectivity engineers executed tests on behalf of SRG, which cited security-related hurdles facing non-Facebook employees and a general unfamiliarity with the Facebook Network Management System.
Facebook Publishes New Christmas Marketing Guide to Assist with Campaign Planning …
An article from

With Christmas now only 123 days away, Facebook has published a new Christmas Marketing Guide to help guide your strategic planning, and map out a more effective approach based on key shopping behaviors and events.
The 18-page guide is geared around what Facebook's calling its 'Discovery Commerce System', a process that utilizes Facebook's ad matching tools to optimize your marketing approach, based on four steps.
As explained by Facebook:
"The Facebook Discovery Commerce system can help you delight shoppers and anticipate their needs, helping products find people wherever they are through a series of sophisticated components and tools."
For each step, Facebook provides practical recommendations on how you can put it into action, and how that will then contribute to your broader marketing goals.
For example, in the first step – 'Personalization Engine' – Facebook provides a range of tips on how you can personalize your outreach by using tools like the Facebook Pixel and the Conversions API.
The guide essentially provides quick tips for each element, and links to read more about how you can enact them within your strategy.
Which, on one hand, is fairly basic, and doesn't provide a heap of guidance as to how, exactly, they can be implemented – but the idea here is not so much to map out a prescriptive framework as it is to get you thinking about your options, and considering how Facebook's various tools can be used in a broader, more strategic process to entice shoppers through a staged marketing approach.
Which is the key focus. Facebook says that brands should already be planting the seeds for their Christmas promotions, by implementing the first stages of the framework months out from the event.
That exact framework outlined above is a little confusing, as you'd ideally want to map out each element in sequence – so you likely wouldn't be looking to implement the conversion element in June, as indicated by this chart.
But even so, the idea is that you can utilize these processes, via Facebook's various tools, to build more effective, more resonant holiday campaigns, by starting off your outreach now, and building towards the key sales peaks.
There are some interesting considerations here, and the links to Facebook's various tools for each are helpful in understanding their practical application.
You can check out Facebook's Christmas Marketing Guide yourself here.
Follow

Andrew Hutchinson

on

Twitter

The limits to Facebook's transparency – Axios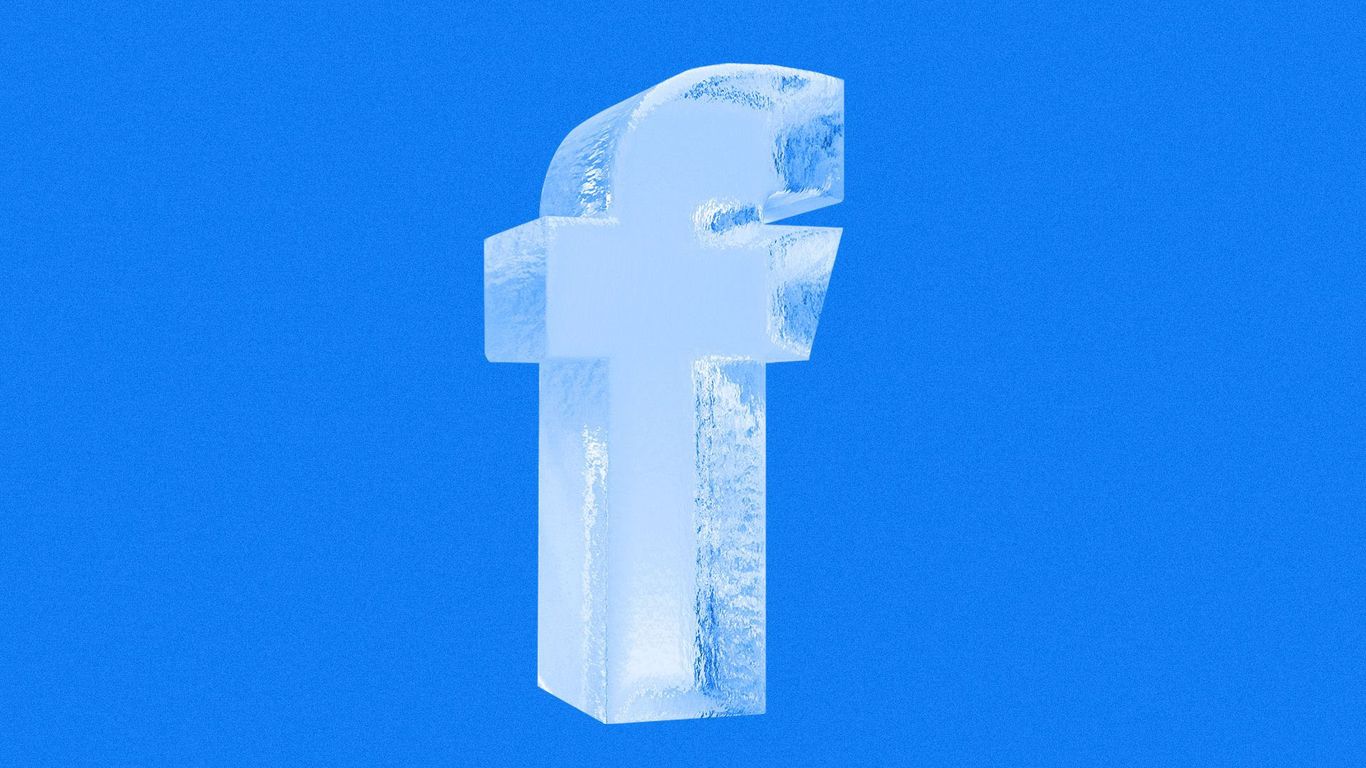 Facebook is now sharing information about which posts on its platform get the most views, but researchers and critics tell Axios the new quarterly reports lack the details or timeliness to be of much use.
Why it matters: While Facebook has offered its "Widely Viewed Content Report" as a transparency move, the company won't persuade critics that it's winning the fight against misinformation unless it gives outsiders more of an open window into near-real-time data.
Catch up quick: Facebook's release last week of the report marked its first attempt to quantify a kind of "greatest hits" of the News Feed for a particular time period.
The New York Times reported days later that Facebook had prepared, but not released, a similar report for the first quarter. Facebook later acknowledged and shared the list, which included a mainstream news article popular with the anti-vaccine crowd.
Between the lines: While the first quarter's release might have been less flattering to Facebook than the second one, critics say the real issue is that the reports don't reveal much.
Accountable Tech, a nonprofit that's critical of Facebook, called the new report "performative and self-serving."
"They are constantly finding new ways to slice and dice data to advance their preferred narratives about their products," Accountable Tech's Jesse Lehrich told Axios. "But quarterly reports showing YouTube and Amazon were the most-viewed domains do nothing to help us understand the fast-changing threat landscapes on vaccine disinformation, political extremism or anything else meaningful."
The big picture: Lehrich said that what researchers really need is true transparency — that is, broad access to real-time data.
While Facebook offers limited data to around 300 researchers via special programs, far more data is publicly available from Twitter.
"There is a reason everyone focuses on Twitter when trying to identify bots," Media Matters for America president Angelo Carusone told Axios. "It's really easy to do that. You can't do that on Facebook." (In fairness, it is also easier to create bot accounts on Twitter, too.)
Carusone said his wish list for data from Facebook begins with information on how often specific articles and sites are being shown to users.
Facebook-owned CrowdTangle offers data on engagement, he noted, but the company has been reluctant to offer insight on how those metrics correlate to reach.
He said the company could also share data on how certain content or groups are getting their traffic — from recommendations, through Facebook's own peer-to-peer messaging systems, or from activity off of Facebook.
That's what researchers need to untangle whether an unfolding debate is emerging organically or fanned by inauthentic behavior, he added.
The other side: Twitter is a (nearly) all-public platform, while Facebook offers users a promise of considerable privacy, even if it has a checkered record of keeping that promise. (Remember that $5 billion penalty from the Federal Trade Commission?)
The bottom line: Facebook can fairly limit public access to some kinds of data in the name of protecting users' privacy. But it could also provide tons more transparency into content metrics without putting anyone's personal data at risk.
Go deeper:
Top Analyst Reports for Facebook, QUALCOMM & United Parcel Service – Yahoo Finance
Friday, July 30, 2021
The Zacks Research Daily presents the best research output of our analyst team. Today's Research Daily features new research reports on 16 major stocks, including Facebook, Inc. (FB), QUALCOMM Incorporated (QCOM), and United Parcel Service, Inc. (UPS). These research reports have been hand-picked from the roughly 70 reports published by our analyst team today.
You can see >>" href="https://www.zacks.com/zer/report/FB" rel="nofollow noopener" target="_blank">read the full research report on Facebook here >>>)
QUALCOMM shares have lost -7% over the last six months against the Zacks Wireless Equipment industry's gain of +0.2%, however, it reported solid third-quarter fiscal 2021 results on the back of higher demand for digital transformation in the cloud economy. It is poised to benefit from solid 5G traction with greater long-term visibility.
The company is witnessing healthy traction in EDGE networking. The automotive telematics and connectivity platforms have been fueling emerging automotive industry trends. Margins, however, have declined due to high research and development costs. It is also susceptible to risks related weaker handset shipments.
(You can >>" href="https://www.zacks.com/zer/report/UPS" rel="nofollow noopener" target="_blank">read the full research report on United Parcel Service here >>>)
Other noteworthy reports we are featuring today include NextEra Energy, Inc. (NEE), BlackRock, Inc. (BLK) and Sony Group Corporation (SONY).
Sheraz Mian
Director of Research
Note: Sheraz Mian heads the Zacks Equity Research department and is a well-regarded expert of aggregate earnings. He is frequently quoted in the print and electronic media and publishes the weekly Earnings Trends and Earnings Preview reports. If you want an email notification each time Sheraz publishes a new article, please Read More