NSW musician Daniel Champagne chalks up 365 live Facebook concerts, as relief from … – ABC
When Daniel Champagne was forced to stop touring during the first wave of the COVID-19 pandemic last year, he decided to start playing a daily live concert of a few songs on Facebook.
Key points:
Daniel Champagne will today play his 365th Facebook live mini concert
The South Coast NSW musician started playing the daily concerts after lockdown started amid the first wave of the coronavirus pandemic
He is now touring in New Zealand and will play today's session from his hotel room to raise money for Support Act
At the time, he thought it would probably go on for a few weeks.
Today, he plays his 365th 'Connection Session'.
"I think I'll keep doing it, even if it becomes more sporadic," he said.
"I really like the idea of just playing a few songs in the morning and warming up the muscles and the voice."
His 365th will be live from New Zealand, where he has been touring consistently after flying out of Australia before the most recent outbreak of the COVID-19 in Australia.
The project, which originally was a way to stay sharp while he was not touring has evolved, but also come full circle as all of New South Wales – including his hometown of Brogo on the far south coast — was plunged into lockdown this week.
Loading
"At different times, people in different parts of the world are going through the same things and when Canada was in their winter, I'd see all the Canadians jumping on and watching from their apartments in lockdown.
"It's been a cool way to stay connected and go through similar things together because a lot of people who tune in are not travelling or are still in lockdown."
Due to some long travel days or live gig commitments, he has not been able to play 365 consecutive Facebook concerts, but he will mark this week's milestone with something special.
Champagne will play Connection Session 365 on Wednesday morning from his hotel room in Auckland and is encouraging people to donate to music charity Support Act.
The great escape from Australia 
Champagne said he was one of the luckiest Australian musicians in the world at the moment.
After finishing an Australian tour that had already been postponed due to COVID-19, he had a gut feeling he needed to get to New Zealand early ahead of his next tour that started in early June.
"A friend from Wollongong came over to tour manage, so but it's been amazing being able to play all these concerts.
"It's a lot of kilometres in the car, but I'm very glad to be back doing what I want to do."
Concerts from the side of the road
What started as Champagne finding a new room or location at his family's home on the south coast of New South Wales has turned into setting up in hotel rooms, balconies or the side of the road with his guitar.
Loading
This week after his tour finished he set up outside overlooking the black sand beach of Piha on the south-west coast on New Zealand's North Island.
"Artists have to work hard to promote themselves, and sometimes it feels like that's all you're doing, so it's nice to just jump on and play a few songs for people."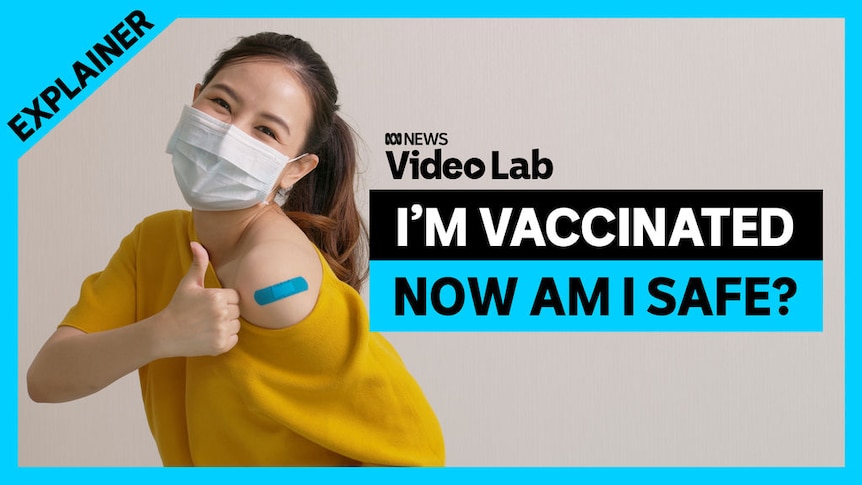 Posted , updated 
Facebook-Meta Earns the 'Worst Company of 2021' Title in This Survey
Facebook parent Meta has been named the Worst Company of the Year (2021) by Yahoo Finance respondents. According to the publication, an "open-ended" survey was published on Yahoo Finance on December 4 and 5, where 1,541 respondents participated. Facebook received 8 percent of the write-in vote, but respondents were seemingly mad about the Robinhood trading app as well. Electric truck startup Nikola, which was named last year's worst company by the same publication also faced respondents ire.
Yahoo Finance notes, "Facebook has had its share of controversies this year." Starting in January, Meta-owned WhatsApp got caught up in a huge controversy after the messaging app announced a new privacy policy (Terms of Service). WhatsApp said it would collect user information and share it with third-party apps for a better user experience. However, the app gave users no choice but later made modifications to the policy under pressure. Similarly, the company was under more scrutiny after whistleblower and former Facebook employee Frances Haugen leaked a series of internal documents showing the company's problematic practices. It was revealed that Meta-owned Instagram had a negative impact on teenage girls, but the company did almost nothing to rectify the problem.
Yahoo Finance even highlights, "At the same time, some critics, including conservatives, say Facebook over-policed the platform's speech and stifled their voices." Critics also blame Facebook and other social media platforms for not curbing hate speech that led to Capitol Building riots.
However, around 30 percent of Yahoo Finance readers said that Facebook or Meta could redeem itself. One respondent suggested that the company could issue a formal apology for negligence and donate a sizable amount of its profits to a foundation to help reverse its harm.
On the other hand, respondents chose Microsoft as the Company of the Year (2021). The Satya Nadella-led company touched the trillion-mark this year and introduced notable upgrades. The most notable is the Windows 11 OS update that succeeds Windows 10.
Facebook pays 1.7 Cr fine to Russia after failing to delete content Moscow deems illegal
In the latest legal tussle with Russia over controversial social media regulation laws, Facebook paid 17 million roubles (Rs 1.7 Crore) for failing to remove content deemed illegal by Moscow. With a threat of potential larger fines looming, Facebook parent company Meta, owned by Mark Zuckerberg, is scheduled to face court next week over repeated violations of Russian legislation on content, Interfax News Agency reported. As per the latest updates, the social media giant could be fined a percentage of its annual revenue.
In October, Moscow sent state bailiffs to enforce the collection of 17 million roubles. Meanwhile, as per Interfax report citing a federal bailiffs' database, on Sunday, there were more enforcement proceedings against the company. Apart from the popular social media app, Telegram has also paid 15 million roubles in fines for failing to comply with the Russian social media legislations that came into force in 2016.
Facebook pays $53k to Russia for refusing controversial social media laws
It is pertinent to mention that Facebook has locked horns with Moscow earlier in November, resulting in it paying 4 million roubles ($53,000) over its refusal to adhere to Russian data localisation laws, the Moscow Times reported. The Moscow court on November 25 had said that Facebook paid the fine levied in February, following which all proceedings against the US-based social media giant. The payment comes against the litigation filed against the company in 2018, alongside Twitter. The tech companies were also forced to pay an additional 3000 rubles ($40) for failing to comply with user data sharing rules as per the law. The Russian authorities have also previously blocked LinkedIn, owned by Microsoft, for failing to abide by the laws.
Russian social media laws
As per Moscow Times, under the Russian social media regulation laws, all foreign technology companies are required to store data related to Russian customers and users on servers located in Russia. Additionally, the Russian tech companies will also have to share encryption data with the federal authorities as well as record user calls, messages and civil society group conversation records. The apparatus is said to be a severe breach of privacy rights and unfettered back-door access to personal data that could be used to harass Kremlin critics.
Facebook Messenger Is Launching a Split Payments Feature for Users to Quickly Share Expenses
Meta has announced the arrival of a new Split Payments feature in Facebook Messenger. This feature, as the name suggests, will let you calculate and split expenses with others right from Facebook Messenger. This feature essentially looks to bring an easier method to share the cost of bills and expenses — for example, splitting a dinner bill with friends. Using this new Split Payment feature, Facebook Messenger users will be able to split bills evenly or modify the contribution for each individual, including their own.
The company took to its blog post to announce the new Split Payment feature in Facebook Messenger. 9to5Mac reports that this new bill splitting feature is still in beta and will be exclusive to US users at first. The rollout will begin early next week. As mentioned, it will help users share the cost of bills, expenses, and payments. This feature is especially useful for those who share an apartment and need to split the monthly rent and other expenses with their mates. It could also come handy at a group dinner with many people.
With Split Payments, users can add the number of people the expense needs to be divided with and, by default, the amount entered will be divided in equal parts. A user can also modify each person's contribution including their own. To use Split Payments, click the Get Started button in a group chat or the Payments Hub in Messenger. Users can modify the contribution in the Split Payments option and send a notification to all the users who need to make payments. After entering a personalised message and confirming your Facebook Pay details, the request will be sent and viewable in the group chat thread.
Once someone has made the payment, you can mark their transaction as 'completed'. The Split Payment feature will automatically take into account your share as well and calculate the amount owed accordingly.
---
For the latest tech news and reviews, follow Gadgets 360 on Twitter, Facebook, and Google News. For the latest videos on gadgets and tech, subscribe to our YouTube channel.
Tasneem Akolawala is a Senior Reporter for Gadgets 360. Her reporting expertise encompasses smartphones, wearables, apps, social media, and the overall tech industry. She reports out of Mumbai, and also writes about the ups and downs in the Indian telecom sector. Tasneem can be reached on Twitter at @MuteRiot, and leads, tips, and releases can be sent to tasneema@ndtv.com.