Facebook's court win could end up leading to big trouble for Big Tech
The "Ending Platform Monopolies Act" would make it illegal for a dominant platform (Amazon or Apple are the most obvious) from creating their own products or services to compete with competitors using their platforms. Amazon, for instance, has private-label products that compete with third parties within Amazon Marketplace.
Another proposed bill would give consumers more control over the use and transportability of their data.
The fate of the bills is uncertain. While both Democrats and Republicans are committed to crackdowns on Big Tech, it's for very different reasons.
The Democrats see Big Tech's dominance in conventional competition policy terms – the companies are too big and use their market power to engage in anti-competitive conduct – while the Republicans want to punish the big social media companies for their alleged censorship of conservative speech.
Nevertheless, while the eventual action might fall short of the Democrats' ambitions, there is a bipartisan will in the US to do something about the dominance of the platform businesses despite the tech companies, and Californian lawmakers, arguing that breaking them up would harm consumers and small businesses by driving up prices and reducing access to the platforms' scale and reach.
There's equally a similar, indeed more aggressive, push in Europe and even China to hobble the tech companies and respond to the potential for harm to local competitors.
Last month Google paid about $US270 million ($360 million) in fines and agreed to change some business practices after French competition regulators charged that it had abused its market dominance to damage news publishers and other sellers of advertisements online.
The actions of lawmakers around the world suggest that they believe Big Tech companies, if left unchecked, will produce net harm to consumers and economies
That settlement highlighted one of the central issues raised by the coexistence on platforms like Google and Amazon of their proprietary services with those of competitors.
Amazon has been accused of using the data it gains from its marketplace to launch competing products that undercut successful merchants and either drive them out of business or enable Amazon to buy them cheaply. Google has been accused of using its data, algorithms and platform to give its own services preferential treatment.
Germany last month started investigating Apple for anti-competitive practices after earlier opening similar investigations into Amazon, Facebook and Google. The Apple probe centres on whether the Apple ecosystem – its "walled garden" – adversely impacts third parties.
Loading
Similar investigations into all the Big Techs have been launched by the European Union and Britain, with the EU particularly aggressive in proposing tougher and more intrusive rules to discipline the behaviours of the companies.
China's crackdown on its large tech companies appears partly driven by a desire to head off the threat of their rapidly increasing power and influence to the Communist Party's stranglehold on everything of significance that happens within China but also by concerns about their impact on financial stability and data privacy.
Its latest intervention, for instance – a cybersecurity review of domestic rideshare giant Didi Global – was, according to the Cyberspace Administration of China, to prevent data security risks, safeguard national security and protect the public interest.
Whether it is the US, Europe or China, however, the common concern is the sheer power of the big tech companies, their relationship with consumers and treatment of consumers' data, their impacts on competitors and business models that elevate growth over profits and therefore confer major competitive advantages over traditional competitors.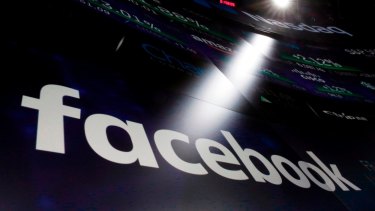 Those models, the ostensibly free ride for consumers, the network effects that dominance confers and their purchases of emerging threats to their dominance before those prospective competitors are large enough to result in a "substantial lessening of competition" and trigger anti-trust law breaches (Google's acquisition of YouTube and Facebook's of Instagram and WhatsApp are good examples) represent a difficult and highly complex set of challenges for lawmakers without the unconstrained ability to act that the Chinese authorities have.
Beyond limitations on their ability to act, however, are the larger questions about whether they should intervene.
Loading
Does the consumer benefit outweigh the harm to competitors and potential competitors?
Does Big Tech dominance increase or thwart innovation?
Would regulating Big Tech, breaking the companies up and preventing them from making acquisitions, lead to higher prices for consumers and reduced access to consumers for competitors, particularly small businesses?
Would it slow the pace of the positive, if disruptive, change needed to maximise the potential of 21st-century technologies and economies?
None of the questions are straightforward or have easy answers but the actions of lawmakers around the world suggest that they, at least, believe that the big tech companies, if left unchecked, will produce net harm to consumers and economies and are therefore moving inexorably towards imposing some restrictions and some new rules on them.
The Business Briefing newsletter delivers major stories, exclusive coverage and expert opinion. Sign up to get it every weekday morning.
Introducing Facebook Graph API v18.0 and Marketing API v18.0
Today, we are releasing Facebook Graph API v18.0 and Marketing API v18.0. As part of this release, we are highlighting changes below that we believe are relevant to parts of our developer community. These changes include announcements, product updates, and notifications on deprecations that we believe are relevant to your application(s)' integration with our platform.
For a complete list of all changes and their details, please visit our changelog.
General Updates
Consolidation of Audience Location Status Options for Location Targeting
As previously announced in May 2023, we have consolidated Audience Location Status to our current default option of "People living in or recently in this location" when choosing the type of audience to reach within their Location Targeting selections. This update reflects a consolidation of other previously available options and removal of our "People traveling in this location" option.
We are making this change as part of our ongoing efforts to deliver more value to businesses, simplify our ads system, and streamline our targeting options in order to increase performance efficiency and remove options that have low usage.
This update will apply to new or duplicated campaigns. Existing campaigns created prior to launch will not be entered in this new experience unless they are in draft mode or duplicated.
Add "add_security_recommendation" and "code_expiration_minutes" to WA Message Templates API
Earlier this year, we released WhatsApp's authentication solution which enabled creating and sending authentication templates with native buttons and preset authentication messages. With the release of Graph API v18, we're making improvements to the retrieval of authentication templates, making the end-to-end authentication template process easier for BSPs and businesses.
With Graph API v18, BSPs and businesses can have better visibility into preset authentication message template content after creation. Specifically, payloads will return preset content configuration options, in addition to the text used by WhatsApp. This improvement can enable BSPs and businesses to build "edit" UIs for authentication templates that can be constructed on top of the API.
Note that errors may occur when upgrading to Graph API v18 if BSPs or businesses are taking the entire response from the GET request and providing it back to the POST request to update templates. To resolve, the body/header/footer text fields should be dropped before passing back into the API.
Re-launching dev docs and changelogs for creating Call Ads
Facebook Reels Placement for Call Ads
Meta is releasing the ability to deliver Call Ads through the Facebook Reels platform. Call ads allow users to call businesses in the moment of consideration when they view an ad, and help businesses drive more complex discussions with interested users. This is an opportunity for businesses to advertise with call ads based on peoples' real-time behavior on Facebook. Under the Ad set Level within Ads Manager, businesses can choose to add "Facebook Reels" Under the Placements section.
Re-Launching Call Ads via API
On September 12, 2023, we're providing updated guidance on how to create Call Ads via the API. We are introducing documentation solely for Call Ads, so that 3P developers can more easily create Call Ads' campaigns and know how to view insights about their ongoing call ad campaigns, including call-related metrics. In the future, we also plan to support Call Add-ons via our API platform. Developers should have access to the general permissions necessary to create general ads in order to create Call Ads via the API platform.

Please refer to developer documentation for additional information.
Deprecations & Breaking Changes
Graph API changes for user granular permission feature
We are updating two graph API endpoints for WhatsAppBusinessAccount. These endpoints are as follows:
Retrieve message templates associated with WhatsAppBusiness Account
Retrieve phone numbers associated with WhatsAppBusiness Account
With v18, we are rolling out a new feature "user granular permission". All existing users who are already added to WhatsAppBusinessAccount will be backfilled and will continue to have access (no impact).
The admin has the flexibility to change these permissions. If the admin changes the permission and removes access to view message templates or phone numbers for one of their users, that specific user will start getting an error message saying you do not have permission to view message templates or phone numbers on all versions v18 and older.
Deprecate legacy metrics naming for IG Media and User Insights
Starting on September 12, Instagram will remove duplicative and legacy, insights metrics from the Instagram Graph API in order to share a single source of metrics to our developers.
This new upgrade reduces any confusion as well as increases the reliability and quality of our reporting.
After 90 days of this launch (i.e. December 11, 2023), we will remove all these duplicative and legacy insights metrics from the Instagram Graph API on all versions in order to be more consistent with the Instagram app.
We appreciate all the feedback that we've received from our developer community, and look forward to continuing to work together.
Please review the media insights and user insights developer documentation to learn more.
Deprecate all Facebook Wi-Fi v1 and Facebook Wi-Fi v2 endpoints
Facebook Wi-Fi was designed to improve the experience of connecting to Wi-Fi hotspots at businesses. It allowed a merchant's customers to get free Wi-Fi simply by checking in on Facebook. It also allowed merchants to control who could use their Wi-Fi and for how long, and integrated with ads to enable targeting to customers who had used the merchant's Wi-Fi. This product was deprecated on June 12, 2023. As the partner notice period has ended, all endpoints used by Facebook Wi-Fi v1 and Facebook Wi-Fi v2 have been deprecated and removed.
API Version Deprecations:
As part of Facebook's versioning schedule for Graph API and Marketing API, please note the upcoming deprecations:
Graph API
September 14, 2023: Graph API v11.0 will be deprecated and removed from the platform
February 8, 2024: Graph API v12.0 will be deprecated and removed from the platform
May 28, 2024: Graph API v13.0 will be deprecated and removed from the platform
Marketing API
September 20, 2023: Marketing API v14.0 will be deprecated and removed from the platform
September 20, 2023: Marketing API v15.0 will be deprecated and removed from the platform
February 06, 2024: Marketing API v16.0 will be deprecated and removed from the platform
To avoid disruption to your business, we recommend migrating all calls to the latest API version that launched today.
Facebook Platform SDK
As part of our 2-year deprecation schedule for Platform SDKs, please note the upcoming deprecations and sunsets:
October 2023: Facebook Platform SDK v11.0 or below will be sunset
February 2024: Facebook Platform SDK v12.0 or below will be sunset
First seen at developers.facebook.com
Allowing Users to Promote Stories as Ads (via Marketing API)
Before today (August 28, 2023), advertisers could not promote images and/or videos used in Instagram Stories as ads via the Instagram Marketing API. This process created unwanted friction for our partners and their customers.
After consistently hearing about this pain point from our developer community, we have removed this unwanted friction for advertisers and now allow users to seamlessly promote their image and/or video media used in Instagram Stories as ads via the Instagram Marketing API as of August 28, 2023.
We appreciate all the feedback received from our developer community, and hope to continue improving your experience.
Please review the developer documentation to learn more.
First seen at developers.facebook.com
Launching second release of Facebook Reels API: An enterprise solution for desktop and web publishers
We're excited to announce that the second release of FB Reels API is now publicly available for third-party developers. FB Reels API enables users of third-party platforms to share Reels directly to public Facebook Pages and the New Pages Experience.
FB Reels API has grown significantly since the first release in September 2022. The new version of the APIs now support custom thumbnails, automatic music tagging, tagging collaborators, longer format of reels and better error handling.
FB Reels API will also support scheduling and draft capability to allow creators to take advantage of tools provided either by Meta or by our partners. Based on the feedback we received from our partners, we'll now provide additional audio insights via the Audio Recommendations API and reels performance metrics via the Insights API.
Our goal in the next couple of releases is to continue to make it easier for creators to develop quality content by adding features like early copyright detection and A/B testing. We're also excited to start working on enhanced creation features like Video clipping- so stay tuned to hear more about those features in the future.
Call-to-Action
If you are a developer interested in integrating with the Facebook Reels API, please refer to the Developer Documents for more info.
Not sure if this product is for you? Check out our entire suite of sharing offerings.
Tune in to Product @scale event to learn more about FB Video APIs and hear from some of our customers.
First seen at developers.facebook.com