Monday court round-up – Going wild in the aisles and a Facebook fall-out
Crime doesn't stop for a bank holiday…
Wild in the aisles
A woman has been locked up for attacking a Tesco employee after she was caught stealing cosmetics.
Lisa Ramsay also struggled with four police officers sent to arrest her at the Kingsway supermarket on Sunday.
The 32-year-old has now been remanded in custody ahead of sentencing at Dundee Sheriff Court.
Ramsay pled guilty to stealing cosmetics before assaulting staff member Stuart Scotland.
He had liquid thrown over him by Ramsay, who tried to kick him on the head and tried to strike him on the body with her elbow.
She also admitted using her nails to apply pressure.
Previous offender Ramsay, of Dunmore Street, Dundee, later struggled violently with four police officers.
Solicitor Theo Finlay said: "She has been self-medicating with Valium and the taking of Valium on this particular occasion is what has brought upon this behaviour.
"She is somebody with real and pressing difficulties in her life."
Sheriff Lindsay Foulis deferred sentence on Ramsay until later this week for the case to call alongside other matters.
She was remanded in custody meantime.
Facebook fall-out
A Glenrothes woman punched her half-sister in the head over a Facebook post.
48-year-old Miriam Barowicz admitted to assaulting Ruth Gray in the street before pushing her to the ground.
Barowicz, of Canmore Road in Glenrothes, attacked her family member in the middle of the day in the town's South Parks Road on March 16.
While walking in the street, Barowicz spotted Ms Gray walking her dog and lunged into a vicious attack.
She was ultimately disturbed when a pair of passers-by shouted at her to stop.
Days later, Barowicz was interviewed at Kirkcaldy police station and admitted to the attack.
At Kirkcaldy Sheriff Court, she pled guilty to striking Ms Gray with her fist and pushing her, causing her to fall over.
Her defence solicitor explained that a social media post published by Ms Gray "seems to have touched a nerve."
The conviction was Barowicz's first since getting in trouble in the Hamilton area in 2008.
Sheriff Kenneth Anderson instructed her to carry out 60 hours of unpaid work over the next year.
Alleged theft
A trial has been fixed for a man accused of stealing food, cash and boilers.
John Stewart is also charged with stealing boilers from a travellers site.
The 26-year-old allegedly broke into amenity buildings at two plots within the Dundee City Council-owned Balmuir Wood travellers site in Tealing on March 8 to steal a quantity of water boilers.
On Saturday, Stewart allegedly stole a box containing cash and food from East Scryne Cottages, Carnoustie.
Stewart, of Teviotdale Avenue, Dundee, pled not guilty when he appeared from custody at the city's sheriff court.
Sheriff Lindsay Foulis fixed a trial for December at Forfar Sheriff Court and released Stewart on bail.
Prison drug supply
Reports have been ordered for a man who tried to flood HMP Perth with etizolam.
Scott Cameron pled guilty to attempting to be concerned in the supply of the Class C drug at the prison between May 14-16 2020.
The 29-year-old admitted the offence when he appeared from custody at Dundee Sheriff Court on Monday.
Cameron, of Aird Crescent, Kirkhill, Inverness, had sentence deferred for a social work report to be prepared.
The case will next call at Perth Sheriff Court in July. Cameron was released on bail.
Also…
A parrot-loving pensioner threatened to take an axe to his neighbour over concerns engine fumes from a classic car could harm his birds.
James Craig, 66, erupted just three weeks after his new neighbours moved in to his street.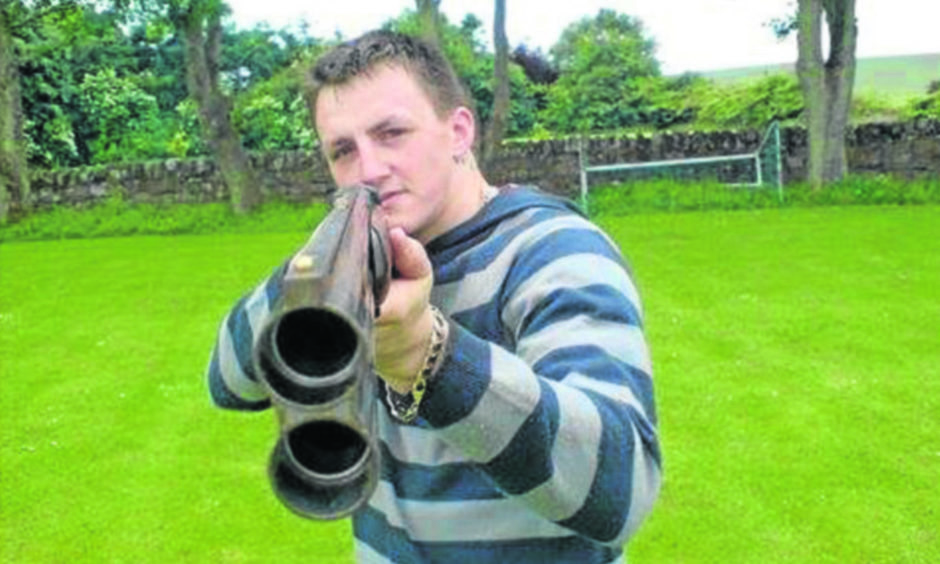 A Dundee thug jailed for trying to murder his ex-partner has had his prison sentence extended for a frenzied assault on a fellow inmate.
Dennis Cox, who has more than 40 convictions, attacked Charles Anderson in a stairwell at HMP Perth in April last year.
In case you missed it…
Friday round-up — Police told to take a hike and lockdown boredom
Thursday round-up — £4 robbery and driving shunt
Wednesday round-up — Scotland ban and cannabis console
Tuesday round-up — Car spin and fraud claims
Gangster Granny: The rise and fall of Dundee's most unlikely drugs baron
Introducing Facebook Graph API v18.0 and Marketing API v18.0
Today, we are releasing Facebook Graph API v18.0 and Marketing API v18.0. As part of this release, we are highlighting changes below that we believe are relevant to parts of our developer community. These changes include announcements, product updates, and notifications on deprecations that we believe are relevant to your application(s)' integration with our platform.
For a complete list of all changes and their details, please visit our changelog.
General Updates
Consolidation of Audience Location Status Options for Location Targeting
As previously announced in May 2023, we have consolidated Audience Location Status to our current default option of "People living in or recently in this location" when choosing the type of audience to reach within their Location Targeting selections. This update reflects a consolidation of other previously available options and removal of our "People traveling in this location" option.
We are making this change as part of our ongoing efforts to deliver more value to businesses, simplify our ads system, and streamline our targeting options in order to increase performance efficiency and remove options that have low usage.
This update will apply to new or duplicated campaigns. Existing campaigns created prior to launch will not be entered in this new experience unless they are in draft mode or duplicated.
Add "add_security_recommendation" and "code_expiration_minutes" to WA Message Templates API
Earlier this year, we released WhatsApp's authentication solution which enabled creating and sending authentication templates with native buttons and preset authentication messages. With the release of Graph API v18, we're making improvements to the retrieval of authentication templates, making the end-to-end authentication template process easier for BSPs and businesses.
With Graph API v18, BSPs and businesses can have better visibility into preset authentication message template content after creation. Specifically, payloads will return preset content configuration options, in addition to the text used by WhatsApp. This improvement can enable BSPs and businesses to build "edit" UIs for authentication templates that can be constructed on top of the API.
Note that errors may occur when upgrading to Graph API v18 if BSPs or businesses are taking the entire response from the GET request and providing it back to the POST request to update templates. To resolve, the body/header/footer text fields should be dropped before passing back into the API.
Re-launching dev docs and changelogs for creating Call Ads
Facebook Reels Placement for Call Ads
Meta is releasing the ability to deliver Call Ads through the Facebook Reels platform. Call ads allow users to call businesses in the moment of consideration when they view an ad, and help businesses drive more complex discussions with interested users. This is an opportunity for businesses to advertise with call ads based on peoples' real-time behavior on Facebook. Under the Ad set Level within Ads Manager, businesses can choose to add "Facebook Reels" Under the Placements section.
Re-Launching Call Ads via API
On September 12, 2023, we're providing updated guidance on how to create Call Ads via the API. We are introducing documentation solely for Call Ads, so that 3P developers can more easily create Call Ads' campaigns and know how to view insights about their ongoing call ad campaigns, including call-related metrics. In the future, we also plan to support Call Add-ons via our API platform. Developers should have access to the general permissions necessary to create general ads in order to create Call Ads via the API platform.

Please refer to developer documentation for additional information.
Deprecations & Breaking Changes
Graph API changes for user granular permission feature
We are updating two graph API endpoints for WhatsAppBusinessAccount. These endpoints are as follows:
Retrieve message templates associated with WhatsAppBusiness Account
Retrieve phone numbers associated with WhatsAppBusiness Account
With v18, we are rolling out a new feature "user granular permission". All existing users who are already added to WhatsAppBusinessAccount will be backfilled and will continue to have access (no impact).
The admin has the flexibility to change these permissions. If the admin changes the permission and removes access to view message templates or phone numbers for one of their users, that specific user will start getting an error message saying you do not have permission to view message templates or phone numbers on all versions v18 and older.
Deprecate legacy metrics naming for IG Media and User Insights
Starting on September 12, Instagram will remove duplicative and legacy, insights metrics from the Instagram Graph API in order to share a single source of metrics to our developers.
This new upgrade reduces any confusion as well as increases the reliability and quality of our reporting.
After 90 days of this launch (i.e. December 11, 2023), we will remove all these duplicative and legacy insights metrics from the Instagram Graph API on all versions in order to be more consistent with the Instagram app.
We appreciate all the feedback that we've received from our developer community, and look forward to continuing to work together.
Please review the media insights and user insights developer documentation to learn more.
Deprecate all Facebook Wi-Fi v1 and Facebook Wi-Fi v2 endpoints
Facebook Wi-Fi was designed to improve the experience of connecting to Wi-Fi hotspots at businesses. It allowed a merchant's customers to get free Wi-Fi simply by checking in on Facebook. It also allowed merchants to control who could use their Wi-Fi and for how long, and integrated with ads to enable targeting to customers who had used the merchant's Wi-Fi. This product was deprecated on June 12, 2023. As the partner notice period has ended, all endpoints used by Facebook Wi-Fi v1 and Facebook Wi-Fi v2 have been deprecated and removed.
API Version Deprecations:
As part of Facebook's versioning schedule for Graph API and Marketing API, please note the upcoming deprecations:
Graph API
September 14, 2023: Graph API v11.0 will be deprecated and removed from the platform
February 8, 2024: Graph API v12.0 will be deprecated and removed from the platform
May 28, 2024: Graph API v13.0 will be deprecated and removed from the platform
Marketing API
September 20, 2023: Marketing API v14.0 will be deprecated and removed from the platform
September 20, 2023: Marketing API v15.0 will be deprecated and removed from the platform
February 06, 2024: Marketing API v16.0 will be deprecated and removed from the platform
To avoid disruption to your business, we recommend migrating all calls to the latest API version that launched today.
Facebook Platform SDK
As part of our 2-year deprecation schedule for Platform SDKs, please note the upcoming deprecations and sunsets:
October 2023: Facebook Platform SDK v11.0 or below will be sunset
February 2024: Facebook Platform SDK v12.0 or below will be sunset
First seen at developers.facebook.com
Allowing Users to Promote Stories as Ads (via Marketing API)
Before today (August 28, 2023), advertisers could not promote images and/or videos used in Instagram Stories as ads via the Instagram Marketing API. This process created unwanted friction for our partners and their customers.
After consistently hearing about this pain point from our developer community, we have removed this unwanted friction for advertisers and now allow users to seamlessly promote their image and/or video media used in Instagram Stories as ads via the Instagram Marketing API as of August 28, 2023.
We appreciate all the feedback received from our developer community, and hope to continue improving your experience.
Please review the developer documentation to learn more.
First seen at developers.facebook.com
Launching second release of Facebook Reels API: An enterprise solution for desktop and web publishers
We're excited to announce that the second release of FB Reels API is now publicly available for third-party developers. FB Reels API enables users of third-party platforms to share Reels directly to public Facebook Pages and the New Pages Experience.
FB Reels API has grown significantly since the first release in September 2022. The new version of the APIs now support custom thumbnails, automatic music tagging, tagging collaborators, longer format of reels and better error handling.
FB Reels API will also support scheduling and draft capability to allow creators to take advantage of tools provided either by Meta or by our partners. Based on the feedback we received from our partners, we'll now provide additional audio insights via the Audio Recommendations API and reels performance metrics via the Insights API.
Our goal in the next couple of releases is to continue to make it easier for creators to develop quality content by adding features like early copyright detection and A/B testing. We're also excited to start working on enhanced creation features like Video clipping- so stay tuned to hear more about those features in the future.
Call-to-Action
If you are a developer interested in integrating with the Facebook Reels API, please refer to the Developer Documents for more info.
Not sure if this product is for you? Check out our entire suite of sharing offerings.
Tune in to Product @scale event to learn more about FB Video APIs and hear from some of our customers.
First seen at developers.facebook.com