Debunking COVID-19 Vaccine Myths Spreading on Parent Facebook Groups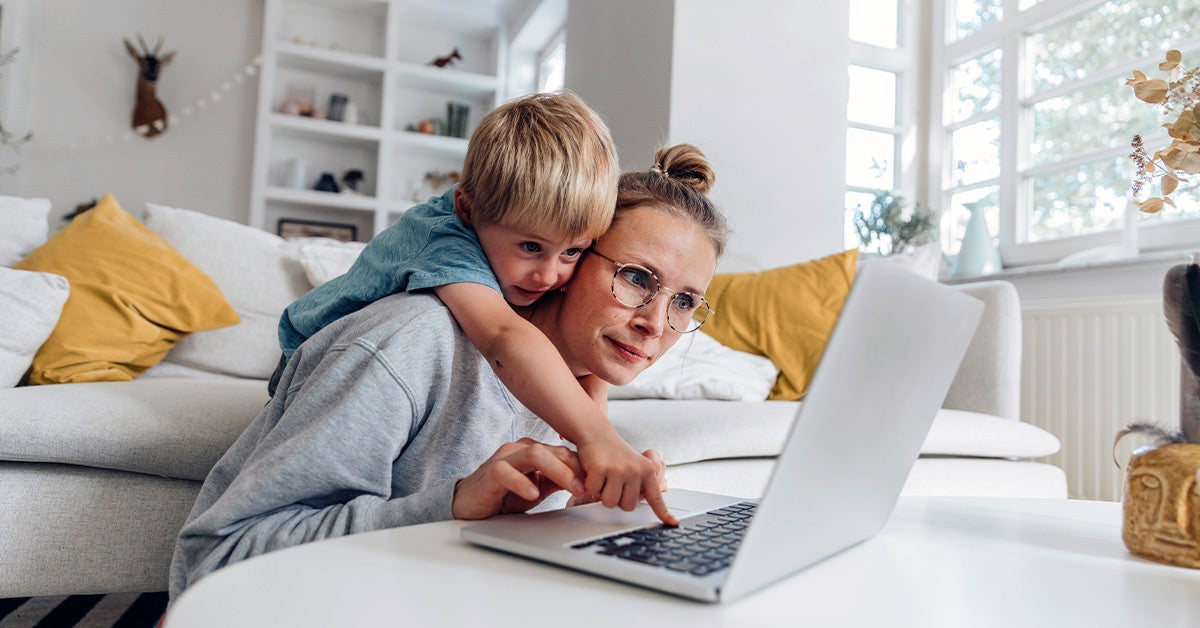 Myths and false stories about the COVID-19 vaccines been rampantly spreading on parenting Facebook groups (also often referred to as "Mommy Facebook groups").
Among the myths most commonly shared in these groups are claims that the vaccines cause infertility, which is false.
Experts say the most reliable source of information about the pandemic is the CDC.
The spread of medical myths and misinformation isn't a new phenomenon. In fact, it's been an ongoing issue in the age of social media.
However, the problem seems to have expanded faster and further than ever before during the COVID-19 pandemic.
In part, this has been due to the fact that the disease is relatively new, leaving many people to latch on to conspiracy theories and false "facts" in their search for answers.
In particular, a growing number of conspiracy theories and false stories about the COVID-19 vaccines have been rampantly spreading on parenting Facebook groups (also often referred to as "Mommy Facebook groups").
To combat the spread of misinformation, Healthline asked medical experts to help debunk some of the most common conspiracy theories and myths about the COVID-19 vaccines that are frequently shared on social media.
"You're letting yourself be used as a science experiment" is a common retort seen on parenting social media groups when a person shares that they've been vaccinated.
But according to epidemiologist and Walden University Core Faculty member Vasileios Margaritis, PhD, MS, nothing could be further from the truth.
"Although it seems that COVID-19 vaccines were developed in a record time, this is one of medical research's greatest achievements," Margaritis said. "They are the result of an unprecedented international scientific collaboration as well as of an enormous financial and human resources allocation."
He explained that the technology for these vaccines has actually existed for many years. The vaccine manufacturers were only able to develop these vaccines now because of the hard work that had previously been done.
That, combined with the large amount of funding and effort that went into moving that work forward once a need arose, allowed for these lifesaving vaccines to be developed now.
"All laboratory and clinical trials were conducted in compliance with the most rigorous rules, standards and ethical criteria, without compromising the safety of the participants," Margaritis said. "The vaccines were approved quickly for emergency use because red tape was cut, not corners."
And even now, he said, the Food and Drug Administration (FDA) and the scientific community is continuing to closely monitor the vaccination process worldwide to ensure the safety of vaccinated populations.
According to epidemiologist and public health expert at Parenting Pod, Elizabeth Beatriz, PhD, this claim originated with a letter that shared incorrect information about what was in the vaccines to begin with.
"Even though the information is false, it spread like wildfire," Beatriz said.
She also explained that several women involved in the vaccine trials actually got pregnant shortly after vaccination — meaning they weren't rendered infertile from the vaccine.
"It is especially important for women who are pregnant or are thinking about getting pregnant to get the vaccine," added Beatriz, "because if they were to get COVID, the risk of serious consequences are higher if you are pregnant."
Margaritis explained that this is a very popular myth for one clear reason.
"The national Vaccine Adverse Event Reporting System (VAERS) accepts and analyzes reports of all health problems after vaccination," he said. "Anyone can submit a report to VAERS, even the general public, but this report does not mean that a vaccine caused the detected health problem — death included."
While VAERS can give the Centers for Disease Control and Prevention (CDC) and the FDA important information (leading to further investigations and actions when necessary), it can be misleading to read too much into those reports without the benefit of context or a scientific background.
"When we are vaccinating millions of people globally, unfortunately, many of them will die for reasons that are unrelated to their body's response to the vaccine," Margaritis explained.
What we do know is this: Nearly 600,000 people have died of COVID-19 in the United States alone — making the infection itself the more dangerous scenario.
This myth arose from information similar to the infertility myth, and it's equally inaccurate.
"Many women have gotten the vaccine while pregnant and successfully come to term with beautiful, healthy babies," Beatriz said. "This includes women who were in the clinical trial (who got pregnant after vaccination) and women who have gotten vaccinated while pregnant since the vaccine has become available more widely."
Vaccine myths seem to cater to people's fears, and this one is no different. Not only does it convince those who believe it not to get vaccinated themselves, it also encourages them to alienate themselves from the vaccinated population. And of course, there's no truth to it.
"The vaccine works by promoting an immune response in the person vaccinated. It doesn't give you a disease that can spread to other people," Beatriz explained. "The vaccine won't harm the person vaccinated. It will just encourage a healthy immune response — and it won't harm the people around them."
This is absolutely false.
"There isn't any research to support this claim, and based on how vaccines work, there is no reason to believe that the vaccine could harm mom or baby," Beatriz said.
"In fact, there is some research that shows that women who get vaccinated while breastfeeding can actually protect the breastfeeding children from COVID by sharing the antibodies through their breastmilk."
"We need to make clear that there are different types of vaccine efficacy, such as efficacy to prevent infection and efficacy to prevent symptomatic or severe disease," Margaritis said.
In the case of the COVID-19 vaccine, he explained that almost all the Phase 3 vaccine trials were specifically designed to assess efficacy to prevent symptomatic diseases first, and efficacy against infection and severe disease second.
"Given this study design, a 95 percent vaccine efficacy suggests that a vaccinated person has a 95 percent reduced risk of having a symptomatic disease compared to an equivalent unvaccinated individual," Margaritis explained.
"Although we have encouraging data that the vaccines distributed in United States can also prevent infection entirely, we are not yet sure about it; therefore, people can receive vaccines and also still potentially get infected, but their disease severity is minimized."
It may take some time to verify how well the vaccine prevents infection, but that doesn't mean it doesn't protect against COVID-19 — because it absolutely does.
There seems to be a lot of confusion surrounding the mRNA vaccines and how they work within the body.
"mRNA vaccines against COVID-19 are injected into the arm to teach muscle cells how to make part of the spike protein of the novel coronavirus," Margaritis said. "Then, an immune response toward this protein is made, and if the virus gets into our body, our immune system is already trained to attack it."
He explained that mRNA is naturally made by the body, but that the mRNA from vaccines isn't made in or going into the nucleus of the cells, where the DNA is actually contained.
"In addition, the mRNA from the vaccines is destroyed by the cell after the instructions are read so there is no circulation of this inserted mRNA in our body, and we just have the developed immune protection," he said.
In other words: Your DNA is safe. And anyone who says otherwise simply doesn't understand how these vaccines have been designed to work.
Beatriz said there are two reasons everyone should get the vaccine, even those who have been previously gotten the infection.
"The immunity that you get from being infected with COVID only appears to last for a couple of months while the immunity from the vaccine lasts longer," she said. "So if you had it a while ago, you may be vulnerable again, or if you had it recently, you will be protected longer with the vaccine."
The other factor, she said, is that there are now multiple variants of COVID-19. Contracting the virus once only provides immunity to that specific variant, whereas the vaccine appears to reduce the risk for a variety of variants.
Vaccine myths often spread because they speak to the fears people already have, and in some cases, that's done with intention.
"Most of these claims have actually started from anti-vaccination advocates who have for decades spread false claims about vaccines and have spread confusion," Beatriz explained. "The claims are deliberately misleading and take advantage of people's fears."
This is why it's so important to pay attention to where information is coming from and to do your own research through reliable sources.
"The most reliable source of information is the CDC," Beatriz said. "The CDC puts out information in multiple languages and addresses each of these concerns."
Locally, she said you can reach out to your personal doctor and public health officials, as well.
"Don't be afraid to ask questions," she encouraged. "There is a lot of bad information out there, and knowing where that bad information comes from can help you get the facts you need to be safe."
"With [a growing number] of the adult population vaccinated, we are well on our way to achieving herd immunity. But that can only happen if more people commit to protecting themselves and others — which makes debunking vaccine myths all that much more important," she said.

How to prepare your Facebook account for your digital afterlife
Today, our online lives are where we share a lot of private and personal information, especially on social media platforms where we share many of our thoughts, post photos and videos over the time we have spent online. Among these social media platforms, Facebook is the most used social media service today. A lot of us, our friends and our family members have a Facebook account. We post and share everything from our private photos to a personal message via Facebook.
But have you wondered what happens to your Facebook account and the information (like posts, comments, photos, videos, etc.) that you have created and accumulated on the service after your time?
■ What will happen to my account?
■ Who can access your profiles?
■ Who will own your account and data?
■ How to manage it when such a time comes?
Facebook has added features to your account so that you can decide what happens to your account when such a time arises. Follow the steps given below to set it up and ensure that the information in your Facebook accounts is handed over to someone else safely or managed according to your choice.
Setting up Facebook's legacy contact:
In the case of Facebook, you can choose to memorialise your account and hand over the control to a 'Legacy contact' of your choice or altogether delete your profile after your time.
Step 1: To set up your legacy contact, you can visit the 'Settings & privacy' option under your profile and select the 'Memorialisation settings' under 'General Account settings'. You can also sign in to your account and visit https://www.facebook.com/settings to access this setting.
Step 2: Now, you can choose a legacy contact in this setting by searching for and adding a friend from your account as your legacy contact. Do note that, once memorialised, the legacy contact can only moderate the posts on your page and not post on your behalf.
Step 3: The following setting is to choose whether to allow your legacy contact to download all your data that you have created or shared on your Facebook account like posts, photos, videos etc.
Step 4: The final setting on this page could be considered an alternative to choosing a legacy contact. This setting is to delete your complete Facebook account once you pass away. Facebook needs to be informed about your death and requires verifying it with valid documentation to activate this feature. The company will delete all your information on Facebook on completion of this process.
To know more about these settings, you can visit the FAQ page on legacy contact.
Subscribe to Mint Newsletters
* Enter a valid email
* Thank you for subscribing to our newsletter.
Never miss a story! Stay connected and informed with Mint.
Download
our App Now!!

Big EU lawsuit against Facebook morphs into 3-year 'partnership' with complainants
Press play to listen to this article
Three years ago, a group of EU consumer agencies launched a multi-country lawsuit against Facebook, accusing the social media giant of having illegally harvested the data of millions of users.
More than 300,000 angry Facebook users positioned themselves behind the collective action suit, which promised to award them individual monetary damages if the company was found guilty of wrongdoing.
On Friday, those lawsuits quietly morphed into a brand new partnership with Facebook.
Euroconsumers, the umbrella organization behind the Spanish, Italian, Belgian and Portuguese lawsuits, announced they were entering a partnership with the company focused on the "safety and privacy" of Facebook users.
The move comes after POLITICO reported that Euroconsumers had settled its lawsuit with Facebook at the end of April — and highlights the fact that collective action lawsuits rarely make it over the finish line in Europe, sheltering companies from the type of action that can produce crippling damages in U.S. courts while leaving consumers with little recourse.
Originally, Euroconsumers had told people who joined the case it would seek compensation of €200 for every Facebook user whose data was mishandled.
In the end, though, there will be no court decision, no admission of wrongdoing by Facebook and no direct payment from the company to consumers as a result of the settlement, according to Euroconsumers.
Instead, the consumer groups and Facebook said they were forming a joint committee focused on three priorities: sustainability, digital empowerment and fighting scams. The issue of privacy — which was the explicit focus of the lawsuit — is the "umbrella" under which the thee priorities fall.
As for the consumers, they are being promised a vague consolation prize.
The four consumer groups said they would commit to "reward" consumers who joined the original lawsuit with "a package to help consumers be safe online" — but no hard cash.
Asked whether Facebook had paid money to Euroconsumers in the settlement, the group declined to comment. POLITICO reached out to Facebook, but the company didn't give an immediate response apart from the press release.
Meanwhile, the committee isn't committed to producing any specific results.
"There are specific initiatives in the making, but there will also be a consumer reporting channel. We will able to report problems that emerge, like feedback from our members," said Els Bruggeman, head of policy at Euroconsumers.
A spokesperson for the group said: "It's the moment to try to influence the reasoning from companies who are managed far away."
Legally speaking, though, the heat is off Facebook.
The consumer groups will evaluate their collaboration in three years.
"An agreement for one year would be too short. Three years is long enough to be able to evaluate. There will be a lot of changes in the digital world in that period," added the spokesperson.
In the meantime, a change in legislation may give future collective action lawsuits in Europe more teeth: A directive finalized late last year could lead to bigger pan-European collective redress cases.
Want more analysis from POLITICO? POLITICO Pro is our premium intelligence service for professionals. From financial services to trade, technology, cybersecurity and more, Pro delivers real time intelligence, deep insight and breaking scoops you need to keep one step ahead. Email [email protected] to request a complimentary trial.
Russian watchdog demands that Facebook delete post insulting WWII veterans
MOSCOW, May 29. /TASS/. Russia's Federal Service for Supervision of Communications, Information Technology, and Mass Media (Roskomnadzor) demanded that US company Facebook delete an Instagram post that insults the memory of World War II veterans, the watchdog said on its website on Friday.
"Roskomnadzor has sent a letter to Facebook Inc top management, demanding that content insulting the memory of World War II veterans be deleted," the watchdog said. "The governmental agency found the unlawful post on the Instagram social network, owned by Facebook."
According to Roskomnadzor, publication of clearly offensive information that insults Russia's military glory and memorable dates, or desecrates military glory symbols, or offends WWII veterans constitutes a criminal offense in Russia and is subject to criminal proscution.