England cricket stands in solidarity with football's social media boycott against online abuse
Notably, Jofra Archer and Moeen Ali have reported racially motivated attacks on Instagram on at least two occasions last year.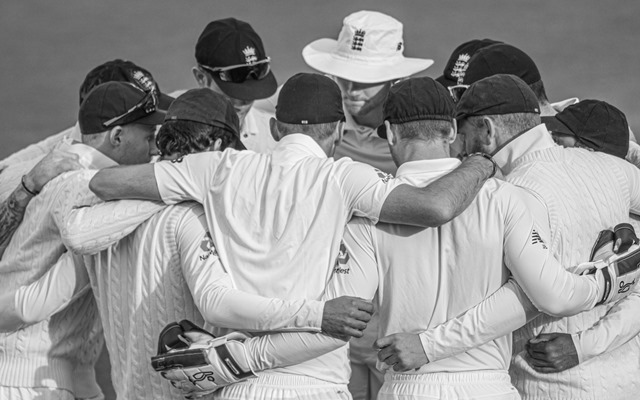 English Cricket Board (ECB) has announced that it will take part in a social media boycott this weekend in a "show of solidarity against online abuse". This comes after leading English football clubs and organizations released a statement announcing their decision to boycott all online social media platforms from 3.00pm on Friday, April 30 until 11.59pm on Monday, May 3.
Notably, Jofra Archer and Moeen Ali have reported racially motivated attacks on Instagram on at least two occasions last year. Ali was even named in a highly controversial tweet by author Taslima Nasreen recently, which as per the author was a "misunderstanding". Following those incidents, veteran pacer Stuart Broad had weighed in his opinion suggesting that the country's cricket team would be prepared to boycott social media if the players wanted to take a stand against online abuse.
Premier League and Women's Super League sponsor Barclays and broadcasters Talksport and BT Sport will also join. The England Cricket Board and the 18 first-class counties, the eight women's regional teams, the Professional Cricketers' Association (PCA) confirmed on Wednesday that they would stand in solidarity with the move.
"In taking part in this boycott, we want to show solidarity with football and amplify its message that nobody should have to suffer abuse, racism or harassment on social media because they play, or are involved in professional sport," the statement said.
We are united in our commitment to fight racism: ECB CEO
The increasing cases of racist abuse on social media platforms had prompted the governing bodies and leagues in English football to write to Twitter and Facebook in February, demanding stricter enforcement of anti-discriminatory regulations. Facebook ensured in February that tougher measures would be taken to tackle the issue, while Instagram announced a tool that will enable users to automatically filter out abusive messages from users they do not follow on the platform.
"As a sport, we are united in our commitment to fight racism and we will not tolerate the kind of discriminatory abuse that has become so prevalent on social media platforms. We're proud to add our voice to all those across sport who are sending the message that more can, and must, be done to eradicate online hate." Tom Harrison, the ECB's chief executive said.
"Social media can play a very positive role in sport, widening its audience and connecting fans with their heroes in a way that was never possible before. However, players and supporters alike must be able to use these platforms safe in the knowledge they do not risk the prospect of facing appalling abuse," he added.
"The PCA is fully supportive of the social media boycott as cricket stands together with football and other sports in a show of solidarity against online abuse. Social media companies have to do more. Our members are often victims of horrific online abuse with little or no punishment for the perpetrators and this has to change," Rob Lynch, the PCA's chief executive said.
"A unified silence from players and the wider game is a powerful stance to show that our members will not allow social media companies, which have brought so much benefit to the game, to continue to ignore and fail to prioritise the need for appropriate legislation in protecting people against online discriminatory behaviour."
"We continue to support our members while working collaboratively as a game to lobby the social media companies and the government through the Online Safety Bill for swift action in making social media a safer space for our members and wider society," he added.
England pacer Jofra Archer had call for action against the wrongdoers. "I [have] given a lot of thought about reacting to this and I hope that no-one else has to deal with stuff like this on a regular basis," Archer wrote on his story. "It isn't ever acceptable and should be addressed properly in my opinion. I will never understand how people feel so freely to say these things to another human being. It baffles me," an Instagram story posted in March read.
Instagram Is Rolling Out Reels Replies, And Will Be Testing A New Feature Which Informs …
Instagram has added a few more social features to the platform, with Reels Replies being rolled out. Along with the Replies, anew feature is being tested that shows when two users are active together in the same chat.
Reels has been performing much better than perhaps even Instagram ever anticipated. The TikTok-inspired new video format (which officially claims to have absolutely no relation to the former) had some trouble really finding its footing initially. However, Reels has grown massively and while it may not be a source of the most direct competition to TikTok, it is indeed a worthy alternative.
Reels has grown to the point that it has a massive creator program attached to it, and the video format has even been migrated to Facebook with the goal of generating further user interest there. Naturally, with such a successful virtual goldmine on its hands, Instagram has been hard at work developing new features and interface updates for Reels, integrating it more and more seamlessly into the rest of the social media platform. Features such as Reels Replies are a major part of such attempts at integration.
Reels Visual Replies are essentially just what they sound like: A Reel that is being used to reply to someone. It's a feature that's been seen frequently across TikTok as well. Reel Replies essentially take a user's comments, and reply to them in video format. The comment will then show up within the Reel itself as a text-box, taking up some amount of space, and showing both the user who issued said comment along with the text. The text-box is apparently adjustable, with users having the ability to move it around and change its size depending on where it obstructs one's Reel the least.
Overall, it's a fun addition to the Reels format, even if the credit should be going to TikTok first. At any rate, it's an example of Instagram really utilizing Reels' social media capabilities, outside of just serving it up as a form of entertainment.
Speaking of social media capabilities, a new feature might help alleviate one of the most common frustrations encountered across all such platforms. Isn't it annoying when you see that a friend's online, but isn't replying to your chat? Sure, they've probably just put their phone down to run a quick errand, but there's no way for you to know, right? Well, there sort of is now! Instagram is beta testing a new feature via which if both users are active within a chat, the platform will display that accordingly. It's a work-around, sure, and one that's currently being tested for usefulness, but it's still a very nice, and even fresh, addition to the social media game.
Now, the active status will only appear when you are both active at the same time.#Instagram #instgramnewfeature@MattNavarra @instagram @alex193a pic.twitter.com/2chGZP9hr4

— Yash Joshi  (@MeYashjoshi) December 10, 2021
Read next: Instagram Plans On Allowing Users To Return To Its Old Chronologically Sorted News Feed
5 apps for scheduling Instagram posts on iPhone and Android
Alright, we get it. You're an Instagram Nostradamus.
You know exactly what you want to post and when you're gonna want to post it. Maybe there's a meme or comment you want to make that you know will be totally relevant for a future moment or event. Or it could be that you're an influencer and you want to make sure you keep a steady stream of content coming, so you want to schedule posts for times when you know you won't be active (or won't have internet access).
You'll be happy to know there are apps that are specialized for just such situations. So listen up, InstaNostradamuses…Instagrostra…Instadam…Insta…uh…you guys (we'll workshop it. No we won't. We'll probably just abandon that effort completely. You're welcome) — these are the Instagram-post-scheduling apps for you.
While all of the iPhone apps below are free to download, they all have some in-app purchases.
We'll start with "official partner" of Instagram, itself, Planoly — an Instaplanner that uses a grid to let you plan, schedule, and publish posts (as well as Reels) on Instagram. The app also lets you see post metrics and analytics so you can make sure your post didn't flop.
Planoly is available for iOS on the Apple App Store and the Google Play store for Android.
Credit: buffer / app store
Buffer is another Instagram post scheduler that helps you plan your posts and analyze feedback once they're published. Use a calendar view to drag and drop posts into days/time slots for easy scheduling.
Buffer is available for iOS on the Apple App Store and the Google Play store for Android.
Credit: preview / app store
Preview offers typical post-scheduling tools and analytics along with a few helpful extras. Get caption ideas, recommendations for hashtags, and more.
Preview is available for iOS on the Apple App Store and the Google Play store for Android.
Credit: content office / app store
An Instagram post scheduler with a visual boost, Content Office allows users to plan and schedule Instagram posts while learning "marketing and visual guides to grow your brand on Instagram." Like aesthetics and using visuals to create cohesive themes? Maybe this is the Instaplanner for you.
Content Office is available for iOS on the Apple App Store.
Credit: plann / apple store
You'll never guess what "Plann" lets you do…
Aside from scheduling posts, get content ideas and recommendations, as well as strategy tips to ensure you're maximizing your Instagram engagement. Ever wonder when the best time to post something is? Plann can offer you some help with that.
Plann is available for iOS on the Apple App Store and the Google Play store for Android.
Social networking websites launch features to encourage users to get boosters
Facebook Instagram and TikTok are launching new features to encourage people to get their coronavirus booster jabs.
From Friday, users will be able to update their profiles with frames or stickers to show that they have had their top-up jab or aim to when they become eligible.
It follows on from people previously being able to show they have had their first and second jabs on certain social networking websites and apps.
TikTok also held a "grab a jab" event in London earlier this year.
I urge everyone who is eligible – don't delay, get your vaccine or top up jab today to protect yourself and your loved ones
More than 16 million booster vaccines have now been given across the UK.
People who are aged 40 and above and received their second dose of their vaccine at least six months ago are currently eligible to have their booster.
A new campaign advert is also being launched on Friday, which shows how Covid-19 can build up in enclosed spaces and how to prevent that from happening.
Vaccines minister Maggie Throup said:  "Getting your booster is one of the most important things you can do to protect yourself and your family this winter.
"It is fantastic to see some of the biggest household names further back the phenomenal vaccine rollout, allowing their users to proudly display that they have played their part in helping us build a wall of defence across the country.
"I urge everyone who is eligible – don't delay, get your vaccine or top-up jab today to protect yourself and your loved ones."