A letter from the open web: The Top 5 things publishers want from Google and Facebook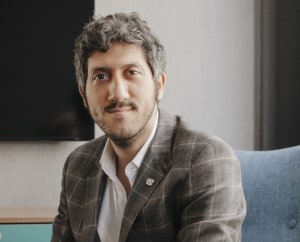 Adam Singolda
Adam Singolda, CEO Taboola
When you're a consumer company, you rightfully put consumers first and partners second, or never, because your consumer business grows independently from your partners. The industry's favorite duopoly focuses on consumers first — and they're good at that — but both Facebook and Google too often forget about us, their partners on the open web.
This can become problematic if a consumer company grows to become important, or even too important, to their partners. For example, let's say you're a consumer company, and the majority  of your revenue comes from consumers, but for some reason, your partners make most of their revenue from you.
To make this point more clear, imagine a world where both Facebook and Google were not consumer companies, and their businesses were dependent on publisher sites, and the way they reached consumers was not via an app, or a search engine, but through publishers. Imagine the revenue Google and Facebook generate now, nearly ~$US250 billion a year, came from publisher sites, from the open web, from their partners. What would they do differently to ensure those publisher sites on the open web thrived?
Recently, both Facebook and Google pledged to invest $US1 billion in news to demonstrate that they do care, and want to pay for content that fuels their services, and there have been a lot of different opinions on whether or not this is actually valuable.
Some negative feedback cited that most publishers will not receive this payout, and it's unclear if their respective $US1 billion represents the true value of content appearing on search engines, and in social feeds. Even more importantly, are we even talking about what truly matters to the open web and publishers?
If Google and Facebook were B2B companies that focused on their partners, and were truly oriented to make the open web, journalism and publishers grow because the majority of their business came from partnerships and not from consumers, these are 5 things they would do for us, the open web:
Send traffic, don't host it. Pledge to keep sending traffic to the open web forever instead of coming up with new ways to host it. We don't want any more solutions like Instant Articles. These types of initiatives have killed sites like The Awl and DNAInfo. We like money, but we like direct relationships with the consumers on our sites even more.  And in the spirit of Passover, "Let our people go."
Make the open web better using insights you have about it. The data you use for your own services helps you monetise and engage consumers on social feeds and insearch pages. In fact, people spend 50 minutes a day scrolling. As our partner, train us, share anonymous insights about how our users are engaged on your digital properties, including what people read, click, and watch on your platform. Give us ideas for content we should create, how to create better quality journalism, how we can better personalise our sites, how we can get people to spend 50 minutes a day with the open web and grow.
Build an early warning system to protect publisher traffic, a small change for you: a huge change for the open web.  When almost 50% of the open web's traffic comes from social networks and search engines, every small change to the algorithms, or how traffic is being sent, creates a butterfly effect in the open web. Sites like Mic and The Little Things have suffered tremendously after waking up one day to changes in traffic.

If 100% of Google's and Facebook's revenue came from sites like Mic and The Little Things, and for whatever reason, their traffic dramatically decreased, as great partners, Google, and Facebook would root cause this immediately to try to fix it. They would try to help Mic and The Little Things to help themselves, because that's what partners do.

Perhaps what should happen is that when more than 10% (a common number used when drafting an service level agreement (SLA) between firms) of changes in traffic happen for a segment of publishers, it triggers a notification, and Google and Facebook commit to a 'cure period' to try and help the publisher. Perhaps there is some SLA that we all try to meet.

Help us get 3 billion people on the open web to login. Today, people login to Facebook and Gmail — help us get them to login to cnbc.com, usatoday.com nytimes.com, and so many more. If Facebook and Google know the person visiting our site, they should consider giving us an idea of how we can better serve them by allowing us to provide a more personalised experience, better cross-device experience, and drive a better average revenue per user (ARPU). Perhaps even help us sign them up to newsletters, paid services, to our events, and more. This will make the open web we all love and need even better, and stronger. If 100% of your revenue came from us, you would help us as our partner.
Even if at times, Facebook and Google were our Ultron, we can still band together to fight Thanos: defeat fake news and hate speech because that's what heroes do. We've complained a lot for years, it's true. And the reason is that we've always felt Facebook and Google have this identity crisis where at times they're a friend and a partner, and at times they're not.

So while for years we saw them as our Ultron, there is a greater evil out there — things like fake news and hate speech, which truly hurt people — those evils should not exist. They're Thanos, and a risk to everyone, Facebook, Google, and us combined. Let's build a public policy and share bad actors' information with one another so we can all block them faster. Let's share pieces of content with one another that should not exist, and make sure that there is always diversity of opinion globally.
A thriving open web is good for humanity, for our kids, for their kids and it's amazing for Facebook and Google's businesses too. It's great for making the search engine, and social feeds more interesting, and it's better for the hundreds of thousands of employees who work for the platforms.
This is it, our "letter from the open web." Together, we're stronger.
Resources for Completing App Store Data Practice Questionnaires for Apps That Include the Facebook or Audience Network SDK
Resources for Completing App Store Data Practice Questionnaires for Apps That Include the Facebook or Audience Network SDK
First seen at developers.facebook.com
Resources for Completing App Store Data Practice Questionnaires for Apps That Include the Facebook or Audience Network SDK
Updated July 18: Developers and advertising partners may be required to share information on their app's privacy practices in third party app stores, such as Google Play and the Apple App Store, including the functionality of SDKs provided by Meta. To help make it easier for you to complete these requirements, we have consolidated information that explains our data collection practices for the Facebook and Audience Network SDKs.
Facebook SDK
To provide functionality within the Facebook SDK, we may receive and process certain contact, location, identifier, and device information associated with Facebook users and their use of your application. The information we receive depends on what SDK features 3rd party applications use and we have structured the document below according to these features.
App Ads, Facebook Analytics, & App Events
Facebook App Events allow you to measure the performance of your app using Facebook Analytics, measure conversions associated with Facebook ads, and build audiences to acquire new users as well as re-engage existing users. There are a number of different ways your app can use app events to keep track of when people take specific actions such as installing your app or completing a purchase.
With Facebook SDK, there are app events that are automatically logged (app installs, app launches, and in-app purchases) and collected for Facebook Analytics unless you disable automatic event logging. Developers determine what events to send to Facebook from a list of standard events, or via a custom event.
When developers send Facebook custom events, these events could include data types outside of standard events. Developers control sending these events to Facebook either directly via application code or in Events Manager for codeless app events. Developers can review their code and Events Manager to determine which data types they are sending to Facebook. It's the developer's responsibility to ensure this is reflected in their application's privacy policy.
Advanced Matching
Developers may also send us additional user contact information in code, or via the Events Manager. Advanced matching functionality may use the following data, if sent:
email address, name, phone number, physical address (city, state or province, zip or postal code and country), gender, and date of birth.
Facebook Login
There are two scenarios for applications that use Facebook Login via the Facebook SDK: Authenticated Sign Up or Sign In, and User Data Access via Permissions. For authentication, a unique, app-specific identifier tied to a user's Facebook Account enables the user to sign in to your app. For Data Access, a user must explicitly grant your app permission to access data.
Note: Since Facebook Login is part of the Facebook SDK, we may collect other information referenced here when you use Facebook Login, depending on your settings.
Device Information
We may also receive and process the following information if your app is integrated with the Facebook SDK:
Device identifiers;
Device attributes, such as device model and screen dimensions, CPU core, storage size, SDK version, OS and app versions, and app package name; and
Networking information, such as the name of the mobile operator or ISP, language, time zone, and IP address.
Audience Network SDK
We may receive and process the following information when you use the Audience Network SDK to integrate Audience Network ads in your app:
Device identifiers;
Device attributes, such as device model and screen dimensions, operating system, mediation platform and SDK versions; and
Ad performance information, such as impressions, clicks, placement, and viewability.
First seen at developers.facebook.com
Enabling Faster Python Authoring With Wasabi
This article was written by Omer Dunay, Kun Jiang, Nachi Nagappan, Matt Bridges and Karim Nakad.
---
Motivation
At Meta, Python is one of the most used programming languages in terms of both lines of code and number of users. Everyday, we have thousands of developers working with Python to launch new features, fix bugs and develop the most sophisticated machine learning models. As such, it is important to ensure that our Python developers are productive and efficient by giving them state-of-the-art tools.
Introducing Wasabi
Today we introduce Wasabi, a Python language service that implements the language server protocol (LSP) and is designed to help our developers use Python easier and faster. Wasabi assists our developers to write Python code with a series of advanced features, including:
Lints and diagnostics: These are available as the user types.
Auto import quick fix: This is available for undefined-variable lint.
Global symbols autocomplete: When a user types a prefix, all symbols (e.g. function names, class names) that are defined in other files and start with that prefix will appear in the autocomplete suggestion automatically.
Organize Imports + Remove unused: A quick fix that removes all unused imports and reformats the import section according to pep8 rules. This feature is powered by other tools that are built inside Meta such as libCST that helps with safe code refactoring.
Python snippets: Snippet suggestions are available as the user types for common code patterns.
Additionally, Wasabi is a surface-agnostic service that can be deployed into multiple code repositories and various development environments (e.g., VSCode, Bento Notebook). Since its debut, Wasabi has been adopted by tens of thousands of Python users at Meta across Facebook, Instagram, Infrastructure teams and many more.
Figure 1: Example for global symbols autocomplete, one of Wasabi's features
Language Services at Meta Scale
A major design requirement for language services is low latency / user responsiveness. Autocomplete suggestions, lints and quickFixes should appear to the developer immediately as they type.
At Meta, code is organized in a monorepo, meaning that developers have access to all python files as they develop. This approach has major advantages for the developer workflow including better discoverability, transparency, easier to share libraries and increased collaboration between teams. It also introduces unique challenges for building developer tools such as language services that need to handle hundreds of thousands of files.
The scaling problem is one of the reasons that we tried to avoid using off-the-shelf language services available in the industry (e.g., pyright, jedi) to perform those operations. Most of those tools were built in the mindset of a relatively small to medium workspace of projects, maybe with the assumptions of thousands of files for large projects for operations that require o(repo) information.
For example, consider the "auto import" quick fix for undefined variables. In order to suggest all available symbols the language server needs to read all source files, the quick fix parses them and keeps an in-memory cache of all parsed symbols in order to respond to requests.
While this may scale to be performed in a single process on the development machine for small-medium repositories, this approach doesn't scale in the monorepo use case. Reading and parsing hundreds of thousands of files can take many minutes, which means slow startup times and frustrated developers. Moving to an in-memory cache might help latency, but also may not fit in a single machine's memory.
For example, assume an average python file takes roughly 10ms to be parsed and to extract symbols in a standard error recoverable parser. This means that on 1000 files it can take 10 seconds to initialize which is a fairly reasonable startup time. Running it on 1M files would take 166 minutes which is obviously a too lengthy startup time.
How Wasabi Works
Offline + Online Processing:
In order to support low latency in Meta scale repositories, Wasabi is powered by two phases of parsing, background processing (offline) done by an external indexers, and local processing of locally changed "dirty files" (online):
A background process indexes all committed source files and maintains the parsed symbols in a special database (glean) that is designed for storing code symbol information.
Wasabi, which is a local process running on the user machine, calculates the delta between the base revision, stack of diffs and uncommitted changes that the user currently has, and extracts symbols only out of those "dirty" files. Since this set of "dirty" files is relatively small, the operation is performed very fast.
Upon an LSP request such as auto import, Wasabi parses the abstract syntax tree (AST) of the file, then based on the context of the cursor, creates a query for both glean and local changes symbols, merges the results and returns it to the user.
As a result, all Wasabi features are low latency and available to the user seamlessly as they type.
Note: Wasabi currently doesn't handle the potential delta between the revision that glean indexed (happens once every few hours) and the locally base revision that the user currently has. We plan on adding that in the future.
Figure 2: Wasabi's high level architecture
Ranking the Results
In some cases, due to the scale of the repository, there may be many valid suggestions in the set of results. For example, consider "auto import" suggestions for the "utils" symbol. There may be many modules that define a class named "utils" across the repository, therefore we invest in ranking the results to ensure that users see the most relevant suggestions on the top.
For example, auto import ranking is done by taking into account:
Locality:

The distance of the suggested module directory path from the directory paths of modules that are already imported in this file.
The distance of the suggested module directory path from the current directory path of the local file.
Whether the file has been locally changed ("dirty" files are ranked higher).

Usage: The number of occurrences the import statement was used by other files in the repository.
To measure our success, we measured the index in the suggestion list of an accepted suggestion and noted that in almost all cases the accepted suggestion was ranked in one of top 3 suggestions.
Positive feedbacks from developers
After launching Wasabi to several pilot runs inside Meta, we have received numerous positive feedbacks from our developers. Here is one example of the quote from a software engineer at Instagram:
"I've been using Wasabi for a couple months now, it's been a boon to my productivity! Working in Instagram Server, especially on larger files, warnings from pyre are fairly slow. With Wasabi, they're lightning fast 😃!"
"I use features like spelling errors and auto import several times an hour. This probably makes my development workflow 10% faster on average (rough guess, might be more, definitely not less), a pretty huge improvement!"
As noted above, Wasabi has made a meaningful change to keep our developers productive and make them feel delightful.
The metric to measure authoring velocity
In order to quantitatively understand how much value Wasabi has delivered to our Python developers, we have considered a number of metrics to measure its impact. Ultimately, we landed on a metric that we call 'Authoring Velocity' to measure how fast developers write code. In essence, Authoring Velocity is the inverse function of the time taken on a specific diff (a collection of code changes) during the authoring stage. The authoring stage starts from the timestamp when a developer checks out from the source control repo to the timestamp when the diff is created. We have also normalized it against the number of lines of code changed in the diff, as a proxy for diff size, to offset any possible variance. The greater the value for 'Authoring Velocity,' the faster we think developers write their code.
Figure 3: Authoring Velocity Metric Formula
The result
With the metric defined, we ran an experiment to measure the difference that Wasabi brings to our developers. Specifically, we selected ~700 developers who had never used Wasabi before, and then randomly put them into two independent groups at a 50:50 split ratio. For these developers in the test group, they were enabled with Wasabi when they wrote in Python, whereas there was no change for those in the control group. For both groups, we compare the changes in relative metric values before and after the Wasabi enablement. From our results, we find that for developers in the test group, the median value of authoring velocity has increased by 20% after they started using Wasabi. Meanwhile, we don't see any significant change in the control group before and after, which is expected.
Figure 4: Authoring Velocity measurements for control and test groups, before and after Wasabi was rolled out to the test group.
Summary
With Python's unprecedented growth, it is an exciting time to be working in the area to make it better and handy to use. Together with its advanced features, Wasabi has successfully improved developers' productivity at Meta, allowing them to write Python faster and easier with a positive developer experience. We hope that our prototype and findings can benefit more people in the broader Python community.
To learn more about Meta Open Source, visit our open source site, subscribe to our YouTube channel, or follow us on Twitter, Facebook and LinkedIn.
First seen at developers.facebook.com