Chocolate-makers Rummage Through Social Media Data For Inspiration to Get a Hop on Easter …
FILE PHOTO: Chocolate Easter bunnies decorated as doctor and nurse (R) holding syringes are displayed at Eric's Confiserie Baumann in Zurich, Switzerland.
REUTERS/Arnd Wiegmann/File Photo
About a month before Easter, people posted images of do-it-yourself Easter cookie kits and baskets on Pinterest, Hershey Co's research said. Based on it, the company added recipes to its own boards on social media.
Last Updated:

April 04, 2021, 11:01 IST

FOLLOW US ON:
Major chocolate makers, including Hershey and Mondelez, say they've turned to social media platforms like Pinterest to look for clues on which products might sell best during the pandemic U.S. Easter season.
About a month before Easter, people posted images of do-it-yourself Easter cookie kits and Easter baskets on Pinterest, according to Hershey Co's research. The Pennsylvania-based chocolate company found that searches for those products on Pinterest increased in early March, with search volumes for related hashtags increasing more than 1,000% year-over-year.
Based on the trend, Hershey moved quickly to add recipes incorporating Hershey Cadbury crème eggs and Hershey chocolate syrup to the company's own "Easter" and "Cakes and Cupcakes" boards on Pinterest.
"We are looking at different social sites like Pinterest and we leverage those insights with retailers. … It definitely is more than usual (this year)," Philip Stanley, Hershey's chief sales officer, said in a recent telephone interview.
Shoppers plan to spend an average of $179.70 this Easter, the highest figure on record, according to a March 2021 survey of 8,111 respondents conducted by consumer research firm Prosper Insights & Analytics for the National Retail Federation, the U.S. retail trade association.
The COVID-19 pandemic has made it harder for retailers and food companies to predict where and how people will shop. More than two-thirds of Americans will celebrate this weekend's Easter holiday and spend a collective $21.6 billion, the federation added, with 13% of respondents saying they will shop in a store. This compares with 9% of respondents saying the same in a pre-pandemic survey last year.
"Consumer behavior change was so rapid during COVID, our normal cycle of understanding our annual rituals with our products and consumer insights was not the same," Hershey spokeswoman Allison Kleinfelter said by phone. PINTEREST PROMINENCE Pinterest operates like an online mood board, where users pin images they like to several different interest-specific boards on their page. These images can then be shared and pinned between users, creating what Pinterest Inc calls "a catalogue of ideas."
"Because Pinterest is grounded in the future, it gets an earlier indication of where consumers are headed and can help brands better predict what's to come for their category," Sibylle Tretera, head of creative strategy for Europe, Middle East and Africa at Pinterest, wrote in a December blog post.
Jonathan Halvorson, global vice president of consumer experience at Mondelez International Inc, said by phone that the Chicago-based company had tripled its marketing budget on Pinterest over the last two years, without giving a specific number. Halvorson said the platform "had made the biggest progression on insights" on which it could act upon, including for Easter.
To be sure, the maker of Oreo cookies still spends the majority of its social media marketing budget on Alphabet Inc's Google and Facebook, but nevertheless has increased its brand campaigns on Pinterest.
Cadbury's UK unit was among the first brands to use Pinterest's Trend Badges feature when it launched in 2020 – which gave advertisers the exclusive opportunity to spotlight their own products based on trending search terms.
"We're able to get insight into things like when during the day – morning, evening, meal time, etc. – consumers are searching for snacks, what kind, and where they're looking to buy them," said Halvorson of social media sites, including Pinterest.
Even as far back as mid-February, shortly after Valentine's Day, Pinterest users, who call themselves "Pinners," showed an interest in baking at home, leading Hershey to focus on 10-ounce (284-gram) Hershey's kisses and seasonal Reese's miniatures pieces.
When people posted images suggesting they were planning to take part in more at-home activities, community-led Easter egg hunts and barbecues in the two weeks before Easter Sunday, Hershey focused on selling limited-time products such as Reese's mallow-top peanut butter cups, as it found marshmallows to be popular around this season.
"It all just shifted so quickly," Hershey spokeswoman Kleinfelter said, "so social media was really critical in understanding the quick sweeps (in consumer behavior) that we were seeing and when these quick sweeps (are) happening.
Pinterest vs. Facebook: Which Social Media Stock is a Better Buy Now?
Pinterest, Inc. (PINS) and Facebook, Inc. (FB) are two of the top players in the social media space. PINS is known for its visual discovery platform that acts like a virtual Pinboard where users pin to share their various ideas. FB's products include Facebook, Instagram, Messenger, WhatsApp, and Oculus.
The social media platforms witnessed a massive surge in the number of users and the time spent by them on their platforms amid the pandemic. Even in the post-pandemic scenario, people are expected to spend more time on social media platforms given the advanced ad-target strategy adopted by the platforms which is much improved now thanks to advanced technologies. As a result, both FB and PINS are expected to gain significantly in the upcoming months.
While PINS has returned 410.9% over the past year, FB has gained 79.6%. Also, in terms of past-three months' performance, PINS is the winner with a 19.6% return versus FB's 17%. But which of these two stocks is a better pick now? Let's find out.
Latest Movements
On April 7, 2021, PINS announced the upcoming launch of the Creator Code, its content policy. The company also announced the expansion of its skin tone range feature, which now includes 13 additional countries including France, Italy, Spain, Germany, Switzerland, Austria, Netherlands, India, Indonesia, Mexico, Argentina, Brazil and Colombia. This feature update enables the users to see content similar to the skin tone they've selected.
The company also undertook several measures in March to combat health misinformation regarding COVID-19. It partnered with authoritative leaders such as health institutions, doctors, and community organizations to highlight expert content around COVID-19 and the vaccines on its platform. PINS also introduced its newest widget option 'Interests' for iOS users in February 2021 where they can choose their top interests and have fresh content served to them daily on their home screen.
FB added Zoom and GoToMeeting to its Portal TV on April 7, 2021 to facilitate easier and convenient connectivity among its users. The company introduced a new tool on March 31, 2021 to give users more control over what they share in the news feed by managing who can comment on the public posts. It added a menu of options ranging from anyone who can see the post to only the people and Pages the user tags.
It completed the first phase of its latest fiber network build across Indiana — a unique network route of almost 80 miles that runs along Interstate 70 at the Indiana/Ohio border to downtown Indianapolis providing fast, efficient, and reliable access to its users. On March 24, 2021 FB announced that it took several actions against a group of hackers in China, Earth Empusa or Evil Eye, to disrupt their ability to abuse FB's platform, distribute malware and hack people's accounts across the internet.
Recent Financial Results
PINS' revenue surged 76.4% year-over-year to $705.62 million for the fiscal 2020 fourth quarter that ended December 31, 2020. Its Global Monthly Active Users (MAUs) increased 37% year-over-year to 459 million. The company's net income came in at $207.84 million for the quarter compared to $35.72 million in the fourth quarter of 2019. Moreover, its non-GAAP EPS increased 258.3% year-over-year to $0.43.
FB's revenue for the fiscal 2020 fourth quarter that ended December 31, 2020 increased 33.2% year-over-year to $28.07 billion. Its MAUs increased 12% year-over-year to 2.80 billion and daily active users (DAUs) increased 11% year-over-year to 1.84 billion on average. Its net income increased 52.7% year-over-year to $11.22 billion. Also, the company's EPS came in at $3.88, up 51.6% year-over-year.
Past and Expected Financial Performance
PINS' revenue increased at a CAGR of nearly 53% over the past three years. Analysts expect the company's revenue to increase 73.8% for the quarter that ended March 31, 2021, 48.7% in fiscal 2021, and 35.9% in fiscal 2022. Its EPS is expected to grow 100% in fiscal 2021 and 47.6% in fiscal 2022. Moreover, PINS' EPS is expected to grow at a rate of 240.1% per annum over the next five years.
On the other hand, FB's revenue increased at a CAGR of 28.4% over the past three years. The market expects the company's revenue to increase 32.6% for the quarter that ended March 31, 2021, 25% in fiscal 2021, and 19.4% in fiscal 2022. FB's EPS is expected to grow 12.1% in fiscal 2021 and 19.6% in fiscal 2022. Also, its EPS is expected to grow at a rate of 21.5% per annum over the next five years.
Profitability
FB's trailing-12-month revenue of $85.97 billion is much higher than PINS' $1.69 billion. FB is also more profitable with a gross profit margin of 80.6% versus PINS' 73.5%.
Moreover, FB's ROE and ROA of 25.4% and 14% compare favorably with PINS' negative values.
Valuation
In terms of forward P/E, PINS is currently trading at 104.46x, 271.9% higher than FB which is currently trading at 28.09x. Moreover, PINS is more expensive both in terms of trailing-12-month P/S (30.29x versus FB's 10.38x) and trailing-12-month EV/Sales (30.99x versus FB's 9.78x).
In terms of trailing-12-month price/cash flow as well, PINS' 1874.69x is much higher than FB's 23.01x.
POWR Ratings
FB has an overall grade of B, which equates to a Buy rating in our proprietary POWR Ratings system. However, PINS has an overall grade of C, which represents Neutral. The POWR Ratings are calculated by taking into account 118 different factors with the weighting of each optimized to improve overall performance.
FB has an A grade for Quality, which is consistent with its significantly higher-than-industry profitability ratios. However, PINS has a B grade for Quality as its trailing-12-month gross profit margin is much higher than the industry average, but its ROE and ROA are negative.
FB's B grade for Sentiment is reflective of its favorable analyst sentiment as they expect the stock to surge higher in the near term. However, analysts expect PINS' stock to decline in the near term. As a result, it has a C grade for Sentiment.
Moreover, out of 71 stocks in the Internet industry, FB is ranked #6 and PINS is ranked #26.
In addition to the grades I've just highlighted, both FB and PINS are also graded for Growth, Value, Momentum, and Stability. Click here to see the additional ratings for FB. Also, get all PINS ratings here.
The Winner
While both PINS and FB are established players in the social media space, FB boasts a wide range of offerings including Oculus, which is focused on virtual reality (VR) technology. FB also seems to be more profitable compared to PINS. So, FB is a better bet now.
Click Here to learn about six other top-rated stocks in the Internet industry.
---
FB shares were trading at $312.15 per share on Friday afternoon, down $0.87 (-0.28%). Year-to-date, FB has gained 14.27%, versus a 9.97% rise in the benchmark S&P 500 index during the same period.
About the Author: Manisha Chatterjee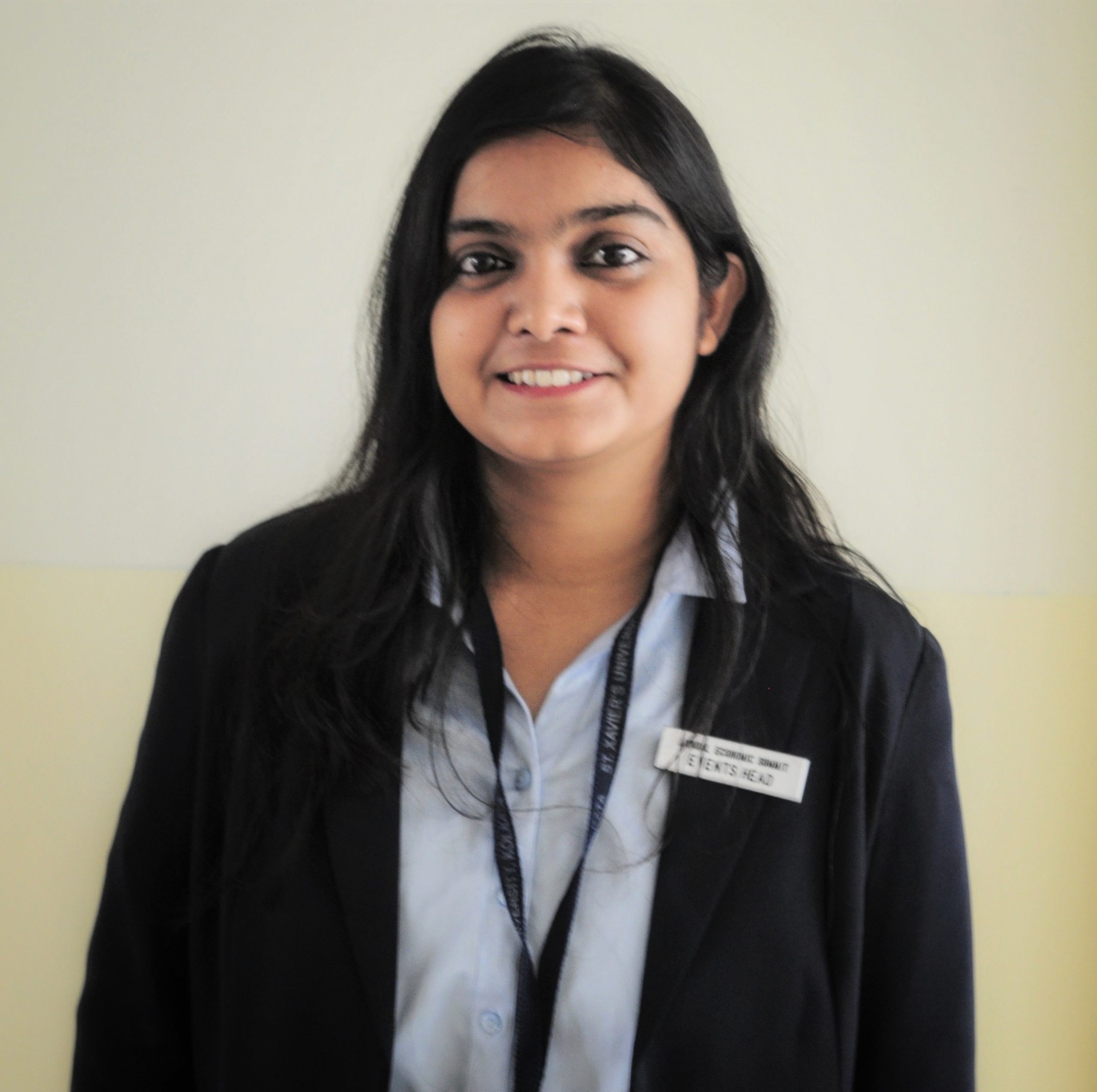 Since she was young, Manisha has had a strong interest in the stock market. She majored in Economics in college and has a passion for writing, which has led to her career as a research analyst. More…
More Resources for the Stocks in this Article
Pinterest establishes legal entity in Turkey to avoid bans
ANKARA, Turkey (AP) — The image-sharing platform Pinterest became the latest social media company to agree to set up a legal entity in Turkey to comply with a controversial social media law.
Pinterest appointed a legal representative in Turkey on Friday, Transport and Infrastructure Deputy Minister Omer Fatih Sayan said. Sayan said the move means all social media platforms with more than 1 million users in Turkey are now adhering to the law in order to continue operating in the country.
Turkey slapped advertising bans on Twitter, Periscope and Pinterest in January as part of a series of measures that were intended to force social media companies to establish legal representatives in Turkey to deal with content complaints.
Companies that failed to designate official representatives were subject to fines, followed by advertising bans. The next penalty they would have faced were bandwidth reductions that would have made their platforms too slow to use.
Under the law, local representatives of social media companies are responsible for answering individual requests to take down content violating privacy and personal rights within 48 hours or to provide grounds for rejection. The company would be held liable for damages if the content is not removed or blocked within 24 hours.
The law also requires social media data to be stored in Turkey, raising concerns in a country where the government has a track record of clamping down on free speech.
Human rights and media freedom groups have criticized the law, saying it amounts to censorship and violates the rights to privacy and access to information.
Social Media Advertisement Market Global Analysis 2021-2028: Facebook, Inc., Twitter, Pinterest …
Predicting Growth Scope: Global Social Media Advertisement Market
The Global Social Media Advertisement Market research report is comprised of the thorough study of all the market associated dynamics. The research report is a complete guide to study all the dynamics related to global Social Media Advertisement market. The comprehensive analysis of potential customer base, market values and future scope is included in the global Social Media Advertisement market report. Along with that the research report on the global market holds all the vital information regarding the latest technologies and trends being adopted or followed by the vendors across the globe.The research report provides an in-depth examination of all the market risks and opportunities. The analysis covered in the report helps manufacturers in the industry in eliminating the risks offered by the global market. In addition, the market research report also offers readers with full documentation of past market valuation, present dynamics and future projections regarding market volume and size.
Competition Spectrum:
Facebook, Inc.; Twitter; Pinterest, Inc.; LinkedIn Corporation; Google LLC (YouTube)
An in-depth comparative and thorough analysis of the global Social Media Advertisement market offered in the research report. The market research report also includes the strategies used for thorough analysis of the global Social Media Advertisement market such as SWOT analysis for the global Social Media Advertisement industry, Potters Five Forces analysis and PESTEL analysis. The research report also includes necessary information about the major factors that are considered to be crucial in the study of every industry such as industry growth, revenue, profitability, product knowledge, end users, etc. Furthermore the Social Media Advertisement market research report offers thorough study of all the major factors that have impact on the growth of the market. The market report also provides users with a complete study of performance of Social Media Advertisement market throughout the years with the help of reliable numerical data.
Find full report and TOC here: @ https://www.orbisresearch.com/reports/index/social-media-advertisement-market-global-analysis-2021-2028-insights-on-leading-players-type-applications-regions-and-future-opportunities?utm_source=PoojaA2
The research report on global Social Media Advertisement market covers a full documentation of study of all the segments of the market. The detailed study offers an important microscopic view of the industry to define manufacturers footprints by awareness of manufacturers worldwide sales and costs, and manufacturers production over the forecast era. Leading and influential players in the global Social Media Advertisement market are narrowly analyzed on the basis of key factors in the competition analysis portion of the study. Furthermore, the research report provides a thorough description of the market size and volume per region in market terms. The report covers the study of all influential regions across the globe.In all the report plays an important role in understanding all the market related dynamics thoroughly
The market is roughly segregated into:
• Analysis by Product Type:
1) By Advertisement Type: Mircoblogging; Photo Sharing; Video Sharing; Others2) By Device: Mobile; Personal Computers or Laptops 3)
• Application Analysis:
Healthcare; Automotive; Retail; Telecom; BFSI; Others
• Segmentation by Region with details about Country-specific developments
– North America (U.S., Canada, Mexico)
– Europe (U.K., France, Germany, Spain, Italy, Central & Eastern Europe, CIS)
– Asia Pacific (China, Japan, South Korea, ASEAN, India, Rest of Asia Pacific)
– Latin America (Brazil, Rest of L.A.)
– Middle East and Africa (Turkey, GCC, Rest of Middle East)
Table of Contents
Chapter One: Report Overview
1.1 Study Scope
1.2 Key Market Segments
1.3 Players Covered: Ranking by Social Media Advertisement Revenue
1.4 Market Analysis by Type
1.4.1 Global Social Media Advertisement Market Size Growth Rate by Type: 2020 VS 2026
1.5 Market by Application
1.5.1 Global Social Media Advertisement Market Share by Application: 2020 VS 2026
1.6 Study Objectives
1.7 Years Considered
Chapter Two: Global Growth Trends by Regions
2.1 Social Media Advertisement Market Perspective (2015-2026)
2.2 Social Media Advertisement Growth Trends by Regions
2.2.1 Social Media Advertisement Market Size by Regions: 2015 VS 2020 VS 2026
2.2.2 Social Media Advertisement Historic Market Share by Regions (2015-2020)
2.2.3 Social Media Advertisement Forecasted Market Size by Regions (2021-2026)
2.3 Industry Trends and Growth Strategy
2.3.1 Market Top Trends
2.3.2 Market Drivers
2.3.3 Market Challenges
2.3.4 Porter's Five Forces Analysis
2.3.5 Social Media Advertisement Market Growth Strategy
2.3.6 Primary Interviews with Key Social Media Advertisement Players (Opinion Leaders)
Chapter Three: Competition Landscape by Key Players
3.1 Global Top Social Media Advertisement Players by Market Size
3.1.1 Global Top Social Media Advertisement Players by Revenue (2015-2020)
3.1.2 Global Social Media Advertisement Revenue Market Share by Players (2015-2020)
3.1.3 Global Social Media Advertisement Market Share by Company Type (Tier 1, Tier Chapter Two: and Tier 3)
3.2 Global Social Media Advertisement Market Concentration Ratio
3.2.1 Global Social Media Advertisement Market Concentration Ratio (Chapter Five: and HHI)
3.2.2 Global Top Chapter Ten: and Top 5 Companies by Social Media Advertisement Revenue in 2020
3.3 Social Media Advertisement Key Players Head office and Area Served
3.4 Key Players Social Media Advertisement Product Solution and Service
3.5 Date of Enter into Social Media Advertisement Market
3.6 Mergers & Acquisitions, Expansion Plans
Do You Have Any Query or Specific Requirement? Ask Our Industry [email protected] https://www.orbisresearch.com/contacts/enquiry-before-buying/5846217?utm_source=PoojaA2
Looking for provoking fruitful enterprise relationships with you!
Please find our latest report @ https://www.theexpresswire.com/pressrelease/Patient-Scheduling-Applications-Market-Top-Manufacturers-Analysis-by-2026-AthenaHealth-Allscripts-GE-Cerner-Corporation-Epic-Systems-etc_12654346
About Us:
Orbis Research (orbisresearch.com) is a single point aid for all your market research requirements. We have vast database of reports from the leading publishers and authors across the globe. We specialize in delivering customized reports as per the requirements of our clients. We have complete information about our publishers and hence are sure about the accuracy of the industries and verticals of their specialization. This helps our clients to map their needs and we produce the perfect required market research study for our clients.
Contact Us:
Hector Costello
Senior Manager Client Engagements
4144N Central Expressway,
Suite 600, Dallas,
Texas 75204, U.S.A.
Phone No.: USA: +1 (972)-362-8199 | IND: +91 895 659 5155