Bottega Veneta ditches Instagram to set up 'digital journal'
Bottega Veneta has been the hottest fashion house on social media since the British designer Daniel Lee arrived at the Milanese label less than three years ago.
The model Rosie Huntington-Whiteley posted no fewer than 39 selfies featuring her "Pouch" handbag in the space of three months. When four British Vogue staffers realised they were all wearing clothes or accessories from the label one day in September 2019, they posted a photo captioned: "We have a new desk dress code @bottegaveneta".
But in a move which hints at a fashion backlash against Instagram, Bottega Veneta has cut all ties with social media. It is replacing social posts with a quarterly online magazine that Lee hopes will offer "more progressive and more thoughtful" content than scrolling through an Instagram feed.
"Social media represents the homogenisation of culture," the 35-year-old tells the Guardian in advance of Wednesday's launch of the magazine. "Everyone sees the same stream of content. A huge amount of thought goes into what I do, and social media oversimplifies it."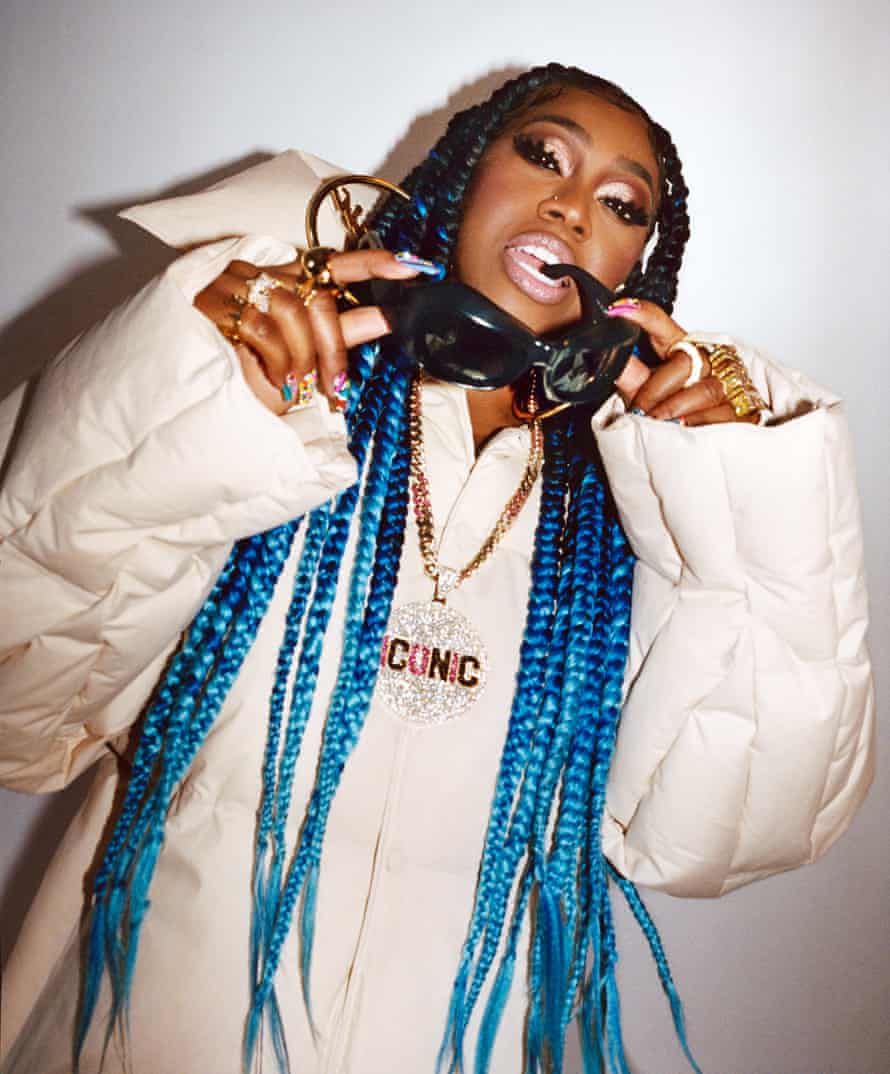 Called Issue, the "digital journal" features a newly commissioned music video for Missy Elliott's 1999 classic Hot Boyz. The video, which was filmed by the photographer Derek Blanks, is the type of content, Lee hopes, that an audience will "sit down with, like you would with a film".
The move is a curveball, because Instagram has replaced the traditional glossy magazine as the most powerful platform in fashion. Bottega Veneta is a brand in the ascendant, having achieved 4.8% revenue growth last year, when most luxury labels took a severe hit (revenue at Gucci, for example, was down by 21.5%). As a result, the eyes of the fashion industry are watching, and in a world where social media increasingly shapes culture, politics and lifestyle the implications go beyond fashion.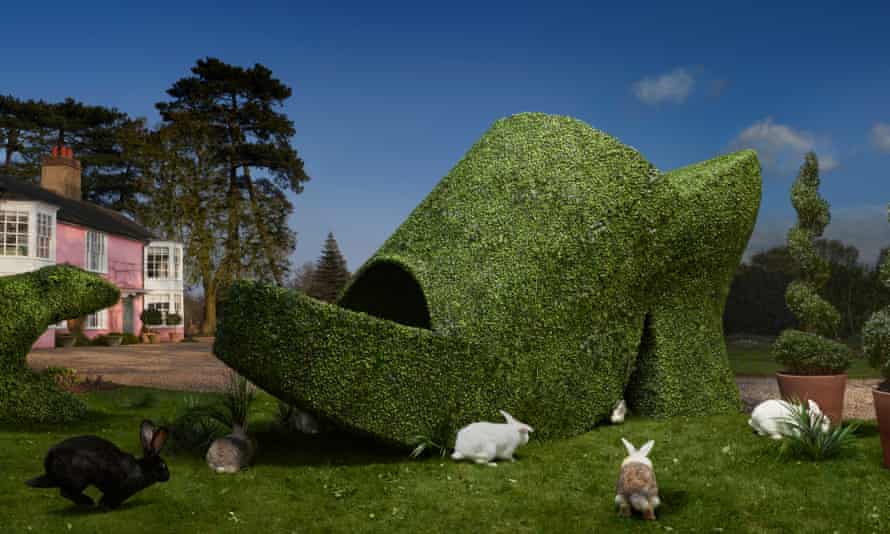 Issue is an audiovisual magazine with fashion photography, music and video. There are voiceovers and music, but no text. Neneh Cherry narrates footage of Bottega Veneta's most recent catwalk show at Sadler's Wells in London. The Berlin-based roller skater Oumi Janta spins on her skates under a disco ball in a silk-fringed cocktail dress, and there is a heart-stopping short film that captures the daredevil rooftop stunts of the British parkour collective STORROR.
The contrast with Instagram, is intentional. "There is a mood of playground bullying on social media which I don't really like," says Lee. "I wanted to do something joyful instead. We are not just a brand, we are a team of people who work together, and I don't want to collude in an atmosphere that feels negative."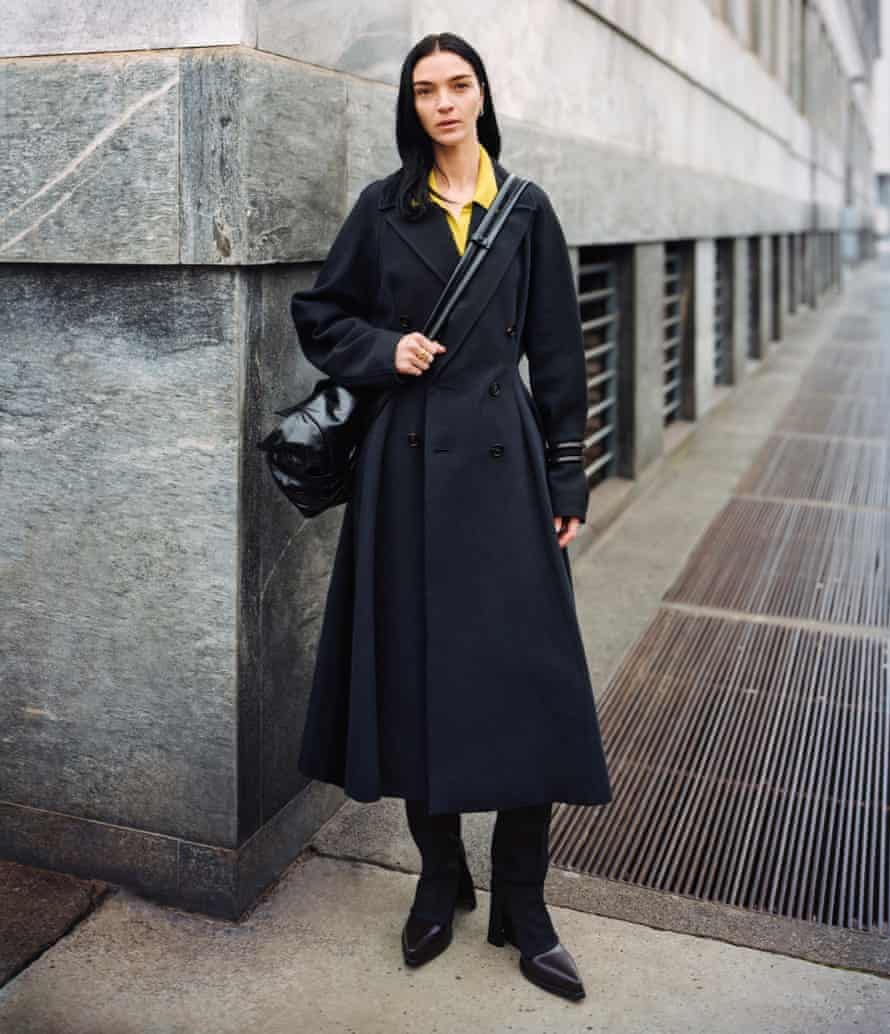 Clothes from past collections are photographed alongside new season pieces, "which just makes sense – there is longevity in the pieces we make". (After all, a Bottega Veneta cotton-terry T-shirt, one of the simplest pieces currently on sale, retails for £365.)
Lee, who won four British fashion awards in 2019 – a record unmatched by Alexander McQueen, Vivienne Westwood or Stella McCartney – insists that cutting ties with social media is not a stunt, saying: "This wasn't about a room full of executives, talking marketing strategy."
But Bottega Veneta is in the enviable have-its-cake-and-eat-it position of continuing to benefit from Instagram exposure without posting on social media. The buzz around the brand means influencers and celebrities are likely to continue posting their Bottega Veneta selfies. One fan account, @newbottega, has half a million followers. "I'm very happy to be on other people's Instagram," says Lee. "That conversation with fans is amazing and we are grateful to have it."
Instagram Is Rolling Out Reels Replies, And Will Be Testing A New Feature Which Informs …
Instagram has added a few more social features to the platform, with Reels Replies being rolled out. Along with the Replies, anew feature is being tested that shows when two users are active together in the same chat.
Reels has been performing much better than perhaps even Instagram ever anticipated. The TikTok-inspired new video format (which officially claims to have absolutely no relation to the former) had some trouble really finding its footing initially. However, Reels has grown massively and while it may not be a source of the most direct competition to TikTok, it is indeed a worthy alternative.
Reels has grown to the point that it has a massive creator program attached to it, and the video format has even been migrated to Facebook with the goal of generating further user interest there. Naturally, with such a successful virtual goldmine on its hands, Instagram has been hard at work developing new features and interface updates for Reels, integrating it more and more seamlessly into the rest of the social media platform. Features such as Reels Replies are a major part of such attempts at integration.
Reels Visual Replies are essentially just what they sound like: A Reel that is being used to reply to someone. It's a feature that's been seen frequently across TikTok as well. Reel Replies essentially take a user's comments, and reply to them in video format. The comment will then show up within the Reel itself as a text-box, taking up some amount of space, and showing both the user who issued said comment along with the text. The text-box is apparently adjustable, with users having the ability to move it around and change its size depending on where it obstructs one's Reel the least.
Overall, it's a fun addition to the Reels format, even if the credit should be going to TikTok first. At any rate, it's an example of Instagram really utilizing Reels' social media capabilities, outside of just serving it up as a form of entertainment.
Speaking of social media capabilities, a new feature might help alleviate one of the most common frustrations encountered across all such platforms. Isn't it annoying when you see that a friend's online, but isn't replying to your chat? Sure, they've probably just put their phone down to run a quick errand, but there's no way for you to know, right? Well, there sort of is now! Instagram is beta testing a new feature via which if both users are active within a chat, the platform will display that accordingly. It's a work-around, sure, and one that's currently being tested for usefulness, but it's still a very nice, and even fresh, addition to the social media game.
Now, the active status will only appear when you are both active at the same time.#Instagram #instgramnewfeature@MattNavarra @instagram @alex193a pic.twitter.com/2chGZP9hr4

— Yash Joshi  (@MeYashjoshi) December 10, 2021
Read next: Instagram Plans On Allowing Users To Return To Its Old Chronologically Sorted News Feed
5 apps for scheduling Instagram posts on iPhone and Android
Alright, we get it. You're an Instagram Nostradamus.
You know exactly what you want to post and when you're gonna want to post it. Maybe there's a meme or comment you want to make that you know will be totally relevant for a future moment or event. Or it could be that you're an influencer and you want to make sure you keep a steady stream of content coming, so you want to schedule posts for times when you know you won't be active (or won't have internet access).
You'll be happy to know there are apps that are specialized for just such situations. So listen up, InstaNostradamuses…Instagrostra…Instadam…Insta…uh…you guys (we'll workshop it. No we won't. We'll probably just abandon that effort completely. You're welcome) — these are the Instagram-post-scheduling apps for you.
While all of the iPhone apps below are free to download, they all have some in-app purchases.
We'll start with "official partner" of Instagram, itself, Planoly — an Instaplanner that uses a grid to let you plan, schedule, and publish posts (as well as Reels) on Instagram. The app also lets you see post metrics and analytics so you can make sure your post didn't flop.
Planoly is available for iOS on the Apple App Store and the Google Play store for Android.
Credit: buffer / app store
Buffer is another Instagram post scheduler that helps you plan your posts and analyze feedback once they're published. Use a calendar view to drag and drop posts into days/time slots for easy scheduling.
Buffer is available for iOS on the Apple App Store and the Google Play store for Android.
Credit: preview / app store
Preview offers typical post-scheduling tools and analytics along with a few helpful extras. Get caption ideas, recommendations for hashtags, and more.
Preview is available for iOS on the Apple App Store and the Google Play store for Android.
Credit: content office / app store
An Instagram post scheduler with a visual boost, Content Office allows users to plan and schedule Instagram posts while learning "marketing and visual guides to grow your brand on Instagram." Like aesthetics and using visuals to create cohesive themes? Maybe this is the Instaplanner for you.
Content Office is available for iOS on the Apple App Store.
Credit: plann / apple store
You'll never guess what "Plann" lets you do…
Aside from scheduling posts, get content ideas and recommendations, as well as strategy tips to ensure you're maximizing your Instagram engagement. Ever wonder when the best time to post something is? Plann can offer you some help with that.
Plann is available for iOS on the Apple App Store and the Google Play store for Android.
Social networking websites launch features to encourage users to get boosters
Facebook Instagram and TikTok are launching new features to encourage people to get their coronavirus booster jabs.
From Friday, users will be able to update their profiles with frames or stickers to show that they have had their top-up jab or aim to when they become eligible.
It follows on from people previously being able to show they have had their first and second jabs on certain social networking websites and apps.
TikTok also held a "grab a jab" event in London earlier this year.
I urge everyone who is eligible – don't delay, get your vaccine or top up jab today to protect yourself and your loved ones
More than 16 million booster vaccines have now been given across the UK.
People who are aged 40 and above and received their second dose of their vaccine at least six months ago are currently eligible to have their booster.
A new campaign advert is also being launched on Friday, which shows how Covid-19 can build up in enclosed spaces and how to prevent that from happening.
Vaccines minister Maggie Throup said:  "Getting your booster is one of the most important things you can do to protect yourself and your family this winter.
"It is fantastic to see some of the biggest household names further back the phenomenal vaccine rollout, allowing their users to proudly display that they have played their part in helping us build a wall of defence across the country.
"I urge everyone who is eligible – don't delay, get your vaccine or top-up jab today to protect yourself and your loved ones."