Introducing the First Cohort of the Facebook Accelerator: Connectivity Program
As the coronavirus pandemic continues to expose the hard truth of the digital divide, bringing more people online to a faster internet is more important now than ever. Earlier this year, we announced our commitment to emerging startups that shared similar goals in addressing internet connectivity challenges by introducing the Facebook Accelerator: Connectivity program. This 12-week virtual program will help startups scale their business through industry-oriented training and workshops, access to experts, and potential strategic partners and investors. After months of sourcing and vetting, we are thrilled to announce the innovative startups that have been selected to participate in our inaugural connectivity cohort:
The program officially kicks off on November 9th, at which point the startups will begin to meet industry experts, get to network amongst themselves, and join a workshop where they will learn about partnering with Facebook Connectivity and how to make the most of the program. The program will conclude with a demo day in February, giving these startups the opportunity to showcase their work to date. At Facebook, we understand the importance of investing in the next generation of innovators and partners that bring us closer to a more connected world. We're so excited to see the impact that startups will make through the program. Congratulations to all of our 2020 startups!
To continue to stay up to date on Facebook startup programs launching check out developers.facebook.com/startups and follow @FacebookforStartups.
Insider Q&A: Sophie Zhang, Facebook whistleblower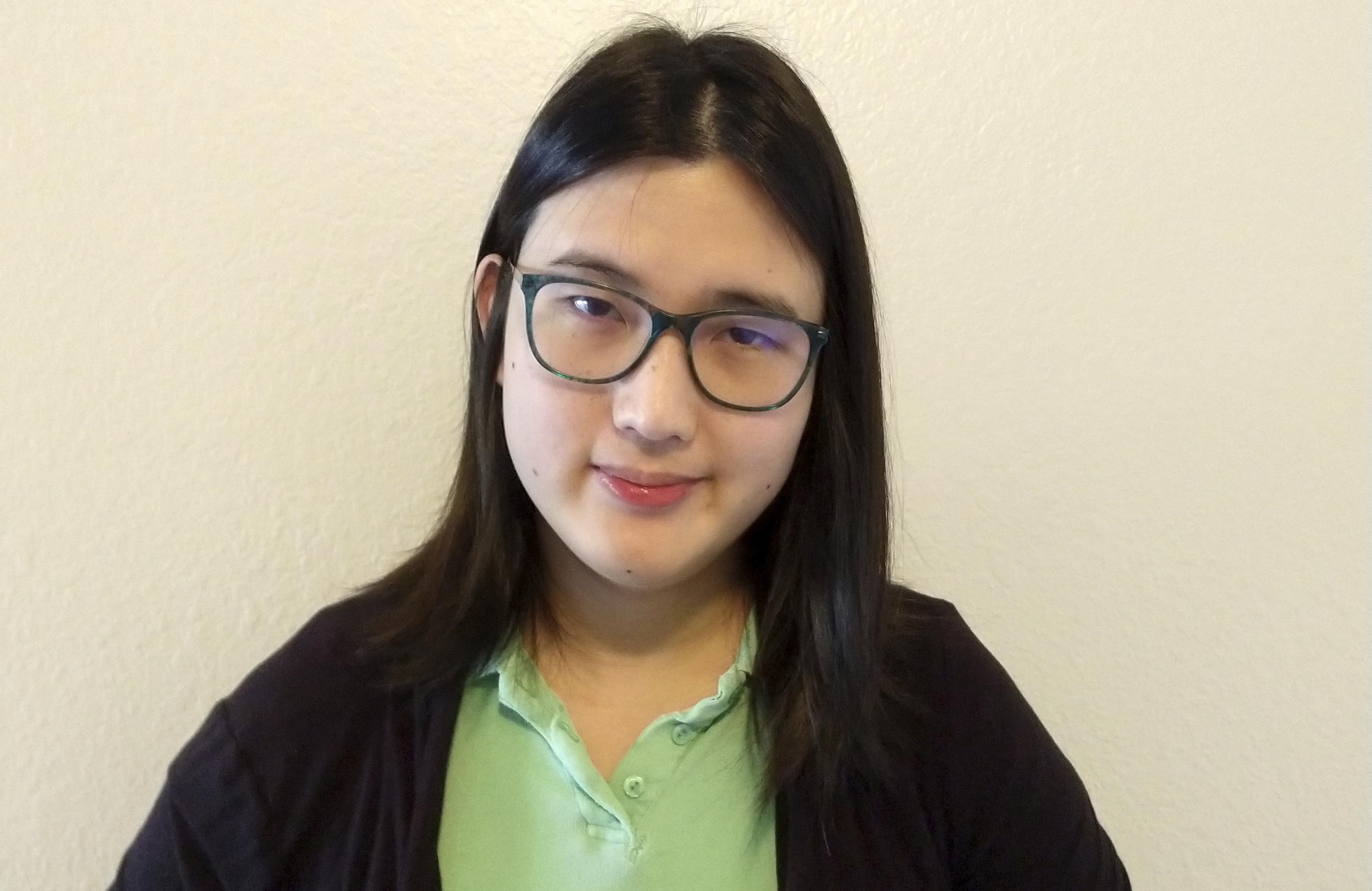 Sophie Zhang worked as a Facebook data scientist for nearly three years before was she fired in the fall of 2020. On her final day, she posted a 7,800-word memo to the company's internal forum — such farewell notes, if not the length, are a common practice for departing employees. In the memo, first published by Buzzfeed, she outlined evidence that governments in countries like Azerbaijan and Honduras were using fake accounts to influence the public. Elsewhere, such as India and Ecuador, Zhang found coordinated activity intended to manipulate public opinion, although it wasn't clear who was behind it. Facebook, she said, didn't take her findings seriously.
Zhang's experience led her to a stark conclusion: "I have blood on my hands."
Facebook has not disputed the facts of Zhang's story but has sought to diminish the importance of her findings.
"We fundamentally disagree with Ms. Zhang's characterization of our priorities and efforts to root out abuse on our platform," Facebook said in a statement. "As part of our crackdown against this kind of abuse, we have specialized teams focused on this work and have already taken down more than 150 networks of coordinated inauthentic behavior. Around half of them were domestic networks that operated in Latin America, the Middle East, North Africa, and in the Asia Pacific region."
This interview has been edited for length and clarity.
QUESTION: Why were you fired from Facebook?
ANSWER: I've made the news for much of the work I have done protecting elections. This might sound very important to the average person, but at Facebook I was a very low-level employee. In addition, this work was not my official job. I was conducting it entirely in my spare time, with the knowledge and acquiescence of leadership, of course. At first, the company was supportive of this. But gradually they lost patience with me. I was underperforming.
Q: In your memo, you wrote that you have blood on your hands. Why did you say that?
A: Whether something was acted on was, as far as I could tell, entirely a function of how much I yelled, how much I made noise.
I know that many of the decisions they have made have had impact in the countries that they worked on. The U.S. is still deeply affected by what happened in 2016 with Russian manipulation on Facebook. For many countries like Honduras or Azerbaijan, this is their own Russia. But it's done not by a foreign power, but by their own government — and without even bothering to hide.
I tried my best to make decisions based on the information I had at the time. But of course I am just one person. Sometimes I waited on something longer than I should have. At this level of responsibility, your best is often not enough.
Q: How did you get into the work you did?
A: When I joined the company I was, like many people, deeply affected by Russia 2016. And I decided to start looking for overlap between inauthentic activity and political targets. And I started finding many results in many places, particularly what we call the global South, in Honduras, Brazil, India.
Honduras got my attention because it had a very large amount (of inauthentic behavior) compared to the others. This was very unsophisticated activity we are talking about. Literal bots. And then I realized that this was essentially a troll farm being run quite openly by an employee of the president of Honduras. And that seemed extraordinarily awful.
Q: Then what did you do?
I talked about it internally. Essentially everyone agreed that it was bad. No one wants to be defending this sort of activity, but people couldn't agree on whose job it was to deal with it.
I was trying desperately to find anyone who cared. I talked with my manager and their manager. I talked to the threat intelligence team. I talked with many integrity teams. It took almost a year for anything to happen.
Q: You've said there is a priority list of countries. What happens to countries that aren't on that list?
A: It's not a hard and fast rule. Facebook does takedowns in small countries, too. But most of these takedowns are reactive, by which I mean they come from outside groups — tips from opposition groups, tips from NGOs, reporter investigations, reports from the CIA, etc. What happened in this case was that no one outside the company was complaining.
Q: Given the resources Facebook has, why it can't prioritize every country?
A: The answer that I've seen at Facebook when I was there, when these questions were asked, was that even though Facebook has a ton of money, human resources are different. Even if you have infinite money, you can't expand its size by a factor of 10 every night. It takes time to train people. It takes time to grow.
And it was willing to believe that for a while when I was there. But I think in retrospect, if they genuinely believed that it was important, they would be taking steps that they aren't. They would be focusing very highly on retaining talent in the integrity teams. And they would certainly never have fired me.
Q: How do people still at Facebook try to change this?
A: Like most employees, they're just average people who want to do the 9-to-6, want to go home at the end of the day and sleep.
There's also a self-selection bias. If you think that Facebook is evil, you aren't likely to join Facebook.
But there are many people also who joined Facebook because they wanted to make it better. I was very upfront with them when I joined. I don't think Facebook is making the world a better place. And I told them I wanted to fix it.
Q: Is there a concern among employees about the company's image?
A: I think employees have gotten more pessimistic over time. But there's also a very strong insularity and perhaps paranoia toward the mainstream press. People are skeptical of what the press says about the company.
I don't want to diminish that Facebook has been very open historically. We had regular access to the CEO. I was able to, as a very low level employee, be involved in our discussions with a company vice president. But it's also been changing over time because of fear and worry about employee leaks.
Q: Who is doing the work you did now?
A: I don't know. I was the only person who was going out on my own to look for this behavior rather than waiting for people to tell us that something was going on. The reason I found so many things so easily was because there was so much low-hanging fruit.
Q: Facebook says it's taking down many inauthentic accounts and has sought to dismiss your story.
A: So this is a very typical Facebook response, by which I mean that they are not actually answering the question. Suppose your spouse asks you, "Did you clean up the dishes yesterday?" And you respond by saying, "I always prioritize cleaning the dishes. I make sure to clean the dishes. I do not want there to be dirty dishes." It's an answer that may make sense, but it does not actually answer that question.
'So I raped you.' Facebook message renews fight for justice
MOORESTOWN, New Jersey (AP) — A series of online messages from a long-ago schoolmate has a Gettysburg College graduate trying again to get authorities to make an arrest in her 2013 sexual assault. Shannon Keeler says she had fended off an upperclassman at a fraternity party that night only to have him follow her home and rape her. Prosecutors declined to prosecute the case at the time even though she had a hospital rape exam, text messages and witness statements. Advocates say prosecutors must do more to make arrests in campus sex assaults. The 26-year-old Keeler hopes the latest messages from her alleged attacker will finally be enough. 
Facebook Transatlantic Data Transfers In Peril; Upstarts Threaten The Holdcos
Here's today's AdExchanger.com news round-up… Want it by email? Sign up here.
You Got Probed
The Irish aren't so lucky, at least not for Facebook, which could lose its ability to transfer data from the European Union to the US. On Friday, Ireland's High Court issued a ruling that allows the country's Data Protection Commission (DPC)  to continue with an investigation that might put the kibosh on transatlantic data transfers, Reuters reports. In August, the DPC, which is Facebook's lead regulator in the EU, launched an inquiry and issued a provisional order which found that Facebook's main mechanism for transferring data to the US "cannot be used in practice." Facebook challenged the legitimacy of the inquiry overall and of the finding in particular, claiming that they could lead to "devastating" and "irreversible" consequences for its business, which relies heavily on processing user data to serve targeted ads. The High Court was not swayed. Welp.
Start Me Up
Holdcos – hold onto your hats. The rise of digital platforms has "shattered the media ecosystem and paved the way for new firms," Patrick Coffee writes at Business Insider. New agencies and networks, such as Jellyfish, You & Mr Jones, Dept, S4 Capital, Known and Plan A, are threatening the established agency names of Madison Avenue. Although holding companies, such as WPP, Omnicom and Publicis, still control mammoth brand budgets, newcomers are not only competing, they're winning business. The rise of Google, Facebook and Amazon has enabled agencies to run campaigns with leaner operations, diluting the power historically wielded by the big guys. The pandemic only accelerated this trend as advertisers cut spending. On paper, the new kids on the block "look very appealing and relevant," says Chris Sahota, CEO of M&A advisory firm Ciesco and a former IPG exec.
The Whole Shebang
Remember back in 2019 when Amazon unveiled a bunch of new digital ad products to reach people who shop at its rather small footprint of brick-and-mortar AmazonFresh stores? Pundits predicted that it was only a matter of time before advertisers would be able to attribute in-store purchases made at Amazon-owned Whole Foods to the digital ads served on Amazon. Well, this February Amazon did just that and the move represents a new front in the ad war it's waging against Walmart, which operates more than 11,000 stores worldwide. You might think that sort of offline presence gives Walmart a leg up – and it's nothing to sniff at, especially when combined with Walmart's new retail media network. But, as Digiday reports, Amazon has an advantage. Although ecommerce represents just a sliver of the overall retail pie, Amazon is expected to generate $367.2 billion in US ecommerce sales alone – far eclipsing Walmart's project sales of (just) $64.6 billion.
But Wait, There's More!
Omnichannel personalization company Clinch, used by brands such as Chewy, AB InBev and Nespresso, has raised a $10 million Series A. [AiThority]
Here's why Google, Facebook and Instagram ads blossomed in 2020 – and where they're headed next. [Retail TouchPoints]
Facebook says it has developed an AI technique that enables machine learning models to only retain certain information while forgetting the rest. [VentureBeat]
Media agencies have higher levels of concern and lower levels of confidence in their post-cookie solutions than do brands and publishers. [Campaign Asia]
Google I/O, the company's big developer conference, is back after being canceled last year due to the COVID-19 pandemic. Here's what to expect. [The Verge]
LiveIntent launched a new native ad solution for email newsletter publishers. [MediaPost]