Enforcing Against Manipulated Media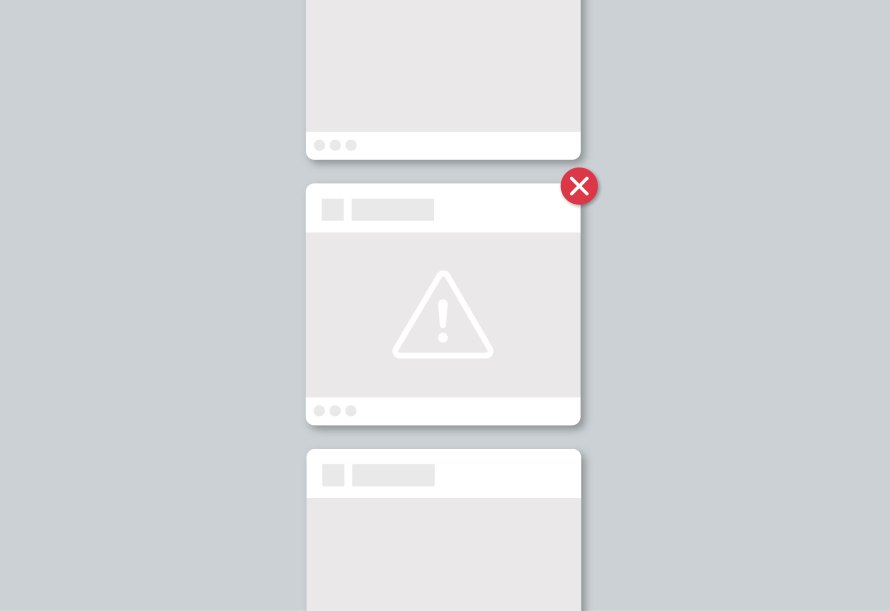 People share millions of photos and videos on Facebook every day, creating some of the most compelling and creative visuals on our platform. Some of that content is manipulated, often for benign reasons, like making a video sharper or audio more clear. But there are people who engage in media manipulation in order to mislead.
Manipulations can be made through simple technology like Photoshop or through sophisticated tools that use artificial intelligence or "deep learning" techniques to create videos that distort reality – usually called "deepfakes." While these videos are still rare on the internet, they present a significant challenge for our industry and society as their use increases.
Today we want to describe how we are addressing both deepfakes and all types of manipulated media. Our approach has several components, from investigating AI-generated content and deceptive behaviors like fake accounts, to partnering with academia, government and industry to exposing people behind these efforts.
Collaboration is key. Across the world, we've been driving conversations with more than 50 global experts with technical, policy, media, legal, civic and academic backgrounds to inform our policy development and improve the science of detecting manipulated media.
As a result of these partnerships and discussions, we are strengthening our policy toward misleading manipulated videos that have been identified as deepfakes. Going forward, we will remove misleading manipulated media if it meets the following criteria:
It has been edited or synthesized – beyond adjustments for clarity or quality – in ways that aren't apparent to an average person and would likely mislead someone into thinking that a subject of the video said words that they did not actually say. And:

It is the product of artificial intelligence or machine learning that merges, replaces or superimposes content onto a video, making it appear to be authentic.
This policy does not extend to content that is parody or satire, or video that has been edited solely to omit or change the order of words.
Consistent with our existing policies, audio, photos or videos, whether a deepfake or not, will be removed from Facebook if they violate any of our other Community Standards including those governing nudity, graphic violence, voter suppression and hate speech.
Videos that don't meet these standards for removal are still eligible for review by one of our independent third-party fact-checkers, which include over 50 partners worldwide fact-checking in over 40 languages. If a photo or video is rated false or partly false by a fact-checker, we significantly reduce its distribution in News Feed and reject it if it's being run as an ad. And critically, people who see it, try to share it, or have already shared it, will see warnings alerting them that it's false.
This approach is critical to our strategy and one we heard specifically from our conversations with experts. If we simply removed all manipulated videos flagged by fact-checkers as false, the videos would still be available elsewhere on the internet or social media ecosystem. By leaving them up and labelling them as false, we're providing people with important information and context.

Our enforcement strategy against misleading manipulated media also benefits from our efforts to root out the people behind these efforts. Just last month, we identified and removed a network using AI-generated photos to conceal their fake accounts. Our teams continue to proactively hunt for fake accounts and other coordinated inauthentic behavior.
We are also engaged in the identification of manipulated content, of which deepfakes are the most challenging to detect. That's why last September we launched the Deep Fake Detection Challenge, which has spurred people from all over the world to produce more research and open source tools to detect deepfakes. This project, supported by $10 million in grants, includes a cross-sector coalition of organizations including the Partnership on AI, Cornell Tech, the University of California Berkeley, MIT, WITNESS, Microsoft, the BBC and AWS, among several others in civil society and the technology, media and academic communities.
In a separate effort, we've partnered with Reuters, the world's largest multimedia news provider, to help newsrooms worldwide to identify deepfakes and manipulated media through a free online training course. News organizations increasingly rely on third parties for large volumes of images and video, and identifying manipulated visuals is a significant challenge. This program aims to support newsrooms trying to do this work.
As these partnerships and our own insights evolve, so too will our policies toward manipulated media. In the meantime, we're committed to investing within Facebook and working with other stakeholders in this area to find solutions with real impact.
The post Enforcing Against Manipulated Media appeared first on About Facebook.
Making Apps Easier to Access as Demand Surges
As more people shelter and take to the web, simplifying their login experiences is proving helpful
As more people adapt to new public health and safety measures, they're increasingly turning to apps for communication, connection and community — from text and video chat, to gaming and entertainment, to social good. We're seeing spikes in usage across a wide range of interests and activities.
With this in mind, we think it's important that app developers understand what they can do, today, to anticipate and help ease any friction users might experience as day-to-day needs continue to surge.
Over the last few months, we've seen above average usage of Facebook Login, which lets people use their Facebook account to login to numerous apps and sites. When Android features such as Custom Tabs and/or Express Login are used to open Facebook Login, people are able to connect to apps at higher rates.
We think there's a strong signal that seamless login products like Facebook Login and its Android features are making it easier for people to quickly connect with their passions and interests at this time of increasing need.
And beyond what the data tells us, we're anecdotally hearing this directly from developers too.
For example, the team at Wink says users are spending significantly longer times on its video chat app, and that Facebook Login is helping to boost its registration numbers:
"The biggest challenge now is that millions of people worldwide are forced to stay home, so online social connections are more important than ever. We're seeing significant uptick in organic traffic to Wink from many countries, and users are spending significantly longer time on our app, to chat by voice and video with other users around the world. Facebook Login offers a lower friction registration process, and it's helping to increase our registration completion rate." – Andy Tian, CEO of Asia Innovations Group
Additionally, Mattel163, which has seen a spike in people playing UNO, thinks simplifying its login process is making it easier for groups to quickly connect to have some fun:
"There is a need to stay connected with one another, no matter how far apart. With the help of Facebook Login, Mattel163 has been able to provide social connectivity and joy through UNO. UNO players can join the game and share their special in-game moments on Facebook. Once in the game, players can add each other as friends, play together in a team-based 2V2 session, or set up a private game in Room Mode with friends. Recently, we provided free Room Mode to all players, where friends can meet, chat, customize rules, and goof off as if they were playing traditional UNO." – Amy Huang, CEO of Mattel163
It's clear apps are playing a critical role right now, helping people all over the world connect to their loved ones, interests and needs. If you're a developer looking for ways to enable and help people at this time, evaluating your login experience may be a helpful place to start.
We have a collection of best practices, implementation examples and other resources for developers interested in implementing Facebook Login. Similarly, if you'd like to explore how to optimize this for Android users, make sure you're using the updated Android SDK (which includes Custom Tabs for Android by default), and enable Express Login.
How Startups are Pivoting During the Pandemic
Businesses throughout the world are facing unprecedented obstacles because of COVID-19. And for startups, the economic implications of the pandemic will have long-lasting effects. While the challenges are still new, businesses are already reevaluating their goals, customer relationships, marketing tactics, and staffing models in order to weather the storm. Here's how four startups are rethinking business strategies, supporting each other, and helping communities as they pave the way for the future.
In the UK, Collective Benefits, a Facebook Accelerator London alumni startup that provides big company benefits for the self-employed, has seen an uptick in demand for its services. "We've been overwhelmed with enquiries from the self-employed looking for protections and a safety net. They need financial support now," says Kimberly Hurd, CRO. "To help, we accelerated the launch of our direct-to-consumer beta program to give freelancers direct access to our benefits and protections like sick pay. We ran a four-day, full-team sprint to open up to our waitlist and were completely overwhelmed by the response."
In addition to providing more benefits to more people, Kimberly and her team have partnered with the UK Fintech and freelancer community to lobby for clearer and quicker income support for the self-employed. With the influx of work to be done, Kimberly has made a concerted effort to help her team focus on their health during this time. "We mandate breaks. It's important to give time and space to reflect, think and focus on family and mental and physical health."
While businesses like Kimberly's are dealing with an increase in demand, other businesses are pivoting to focus on new business goals. "Don't waste a crisis. Adapt quickly and take the opportunity to prepare for the future," says Roger Do, CEO at QSearch, a Facebook Accelerator startup based in Singapore. QSearch offers a social listening dashboard where customers can easily create and test communication strategies on platforms like Facebook. "With the pandemic, we saw a need to bring forward some of our product development plans and accelerate the shift towards AI and machine learning. We were planning to gradually make that shift in two-years' time, but to ensure our product is relevant and timely given the changing times, we've moved fast to accelerate this in just two months," says Roger.
QSearch's ability to quickly change its course is paying off. "As a result, we've seen a reduced cost of data analysis by 70% and our clients are also experiencing a higher ROI for their spend," says Roger. Through the struggle, the one thing that Roger says helps is the support of the business community. "The Asian business community's response has been inspiring to see. Instead of sitting on the sidelines, everyone in the startup ecosystem is chipping in to help and do our part."
This support expands beyond Asia into other countries where startups are banding together to support one another. "Being in touch with other entrepreneurs during this hard time is helping me a lot," says Felipe Miranda Costa, CEO and CTO at Cloudia—a Brazil-based company offering virtual assistants for modern health clinics. "In each conversation I have with a peer, there are always some good insights."
During the pandemic, Felipe's team has partnered up with Colab, a startup they met while participating in Hack Station, the Facebook Accelerator program in Sao Paulo. Together they're working on a project called Brasil Sem Corona (Brazil without Corona) to help monitor the number of people infected by the virus throughout the country. Cloudia also created a chatbot to answer questions and concerns about COVID-19 that its customers can use with their patients.
Like Cloudia, many startups are working to provide helpful and accurate information about the pandemic. Facebook Accelerator alumni Turn.IO, a company committed to giving social impact organisations a platform to have conversations that improve lives, is doing just that. "With countries experiencing a massive need for direct communication about COVID-19, Turn.io developed a pro bono solution—HealhAlert," says Lieze Langford, Business Manager at Turn.io. "HealthAlert disseminates accurate, timely information to the public via WhatsApp at population scale."
The team is partnering with the World Health Organization (WHO) to provide information and support to any person using WhatsApp in the world. "Our strategy remains the same, but the execution has focused on faster roll-out and standardised content and user experiences so that global NGOs and governments can launch WhatsApp solutions within a week," says Lieze. While these times are especially challenging for startups in all parts of the world, startups like these are finding ways to focus on new opportunities at hand that not only support their companies but the lives of those around them.
Looking for additional resources to keep your operation running smoothly? Check out our COVID-19 resource page for tips on running a business during economic downturns, social distancing and well-being. We've included a list of Facebook startup program alumni that have been identified as startups that are actively supporting COVID-19 response efforts. If you're a startup that would like to be featured on our resource page or want to learn more about what our startup program alumni are doing to address COVID-19 challenges, please send a direct message to our Facebook for Startups page.
Introducing Graph API v7.0 and Marketing API v7.0
API Updates Provide Developers with Improved App Permissions and Campaign Controls
New Requirements Outlined for Mobile Developers and Facebook App Review
Today, we're releasing Graph API v7.0 and Marketing API v7.0, along with v7.0 of the Mobile and Business SDKs. Together, these releases capture several timely updates, including new fields developers can use for the Instagram Hashtag Search API and Special Ad Categories and new permissions for page-related data. Additionally, we're noting some important new requirements for mobile developers.
Lastly, we do have some API deprecations planned, however, we reduced the number in order to help minimize disruptions for our developer community during this challenging time. We have a lot of exciting updates to share with you, let's dig in:
New Fields for Instagram Hashtag Search API & Special Ad Categories
We're adding a timestamp field to the Instagram Hashtag Search API which will allow developers to get the creation time for any post accessible via this API. You can learn more about how to access this field in our v7.0 changelog.
We're also making a minor, but important change to the special_ad_category field — we're renaming it to special_ad_categories (note the change from singular to plural). Developers can specify a single special ad category (i.e., housing, employment, credit, or none) at the campaign-level. If your campaign does not need a special ad category, you can simply pass in an empty array, or [NONE] as the value.
New Permissions for Apps to Read/Write Page Data
We're announcing six new permissions to replace manage_pages and publish_pages, all of which are outlined in our v7.0 changelog. Taken together, these new permissions will provide developers with more access and better control over page-related data. Availability of these new permissions will be released on a rolling basis, starting today through June 1, 2020.
Developers that already have access to manage_pages and publish_pages will be automatically migrated to the relevant, new permissions by June 1, 2020, and access will remain undisrupted.
Developers with no existing access to manage_pages or publish_pages should actively monitor their app dashboard for the new permissions as they begin rolling out today. By June 1, 2020, all developers will see the new permissions and are encouraged to apply. After this date, applications for manage_pages and publish_pages will be unavailable and no longer reviewed.
Finally, developers who have recently applied for access to manage_pages and publish_pages will continue to be reviewed, and if approved, will be automatically migrated to the relevant, new permissions.
New Deadlines & Requirements for Mobile Developers
If you're an iOS developer, it's important to point out Apple's recent announcement, which states apps for iPhone or iPad must be built with the iOS 13 SDK or later and use Xcode 11 or later. The deadline for adhering to these new iOS requirements is June 30, 2020.
And if you're an Android developer, note that Android SDK will now be using the Android X libraries. All apps leveraging the Facebook SDK v7.0 must migrate to Android X for continued use.
Important API Deprecations
As part of our ongoing commitment to privacy and security, we are removing access to a number of APIs. However, as a means of minimizing disruption for our developers in the current COVID-19 climate, we significantly reduced the number of APIs we are removing access to.
A list of endpoints that will be removed from the platform are listed in the v7.0 changelog, within their product or node sections. You should review this list to see if your app is impacted.
Also, please be aware of the upcoming version deprecations:
7/26/2020 – Graph API v3.0 will no longer be available.
As always, if you have specific questions or concerns, there's Facebook Developer Support. And if you haven't already, please consider joining the Facebook Developer Community — it's a tremendously helpful resource for communicating and connecting with Facebook developers all over the world.