Twitter Leads in Child Abuse Content on Social Media: Report
The UK-based Internet Watch Foundation (IWF) has revealed that nearly half of the child abuse content in the social media space is being shared openly on micro-blogging platform Twitter.
According to a report in The Telegraph that accessed the IWF data, 49 per cent of the images, videos and URL links it found on social media, search engines and cloud services in the last three years were on Twitter – "making up 1,396 of the total 2,835 incidents".
This is a scary incident as the child abuse images and videos slipped through Twitter's filters and were available for anyone to see.
According to the IWF, it helps minimise the availability of online sexual abuse content, specifically child sexual abuse content hosted anywhere in the world. The majority of its work focuses on the removal of child sexual abuse images and videos.
"We search for child sexual abuse images and videos and offer a place for the public to report them anonymously. We then have them removed," it said on its website.
Microsoft's Bing search engine was second in the IWF report, with 604 incidents recorded between 2016 and 2018, followed by Amazon with 375 and Google with 348.
"The IWF found 72 incidents of abuse being openly hosted on Facebook, 18 on its sister site Instagram and 22 on YouTube," said the report.
A Twitter spokesperson replied to the IWF report: "We have serious concerns about the accuracy of these figures and the metrics used to produce them. We will continue to work with the IWF to address their concerns and improve the accuracy of their data".
Susie Hargreaves OBE, CEO of the IWF said that "our data is accurate and recorded fairly and consistently regardless of where we find child sexual abuse material".
Microsoft also questioned the IWF data.
Earlier reports claimed that Microsoft's search engine Bing is still serving child porn, and certain search terms on the platform brought up child porn images and related keywords.
"Microsoft's Bing search engine reportedly still served up child porn, nearly a year after the tech giant said it was addressing the issue.
"The news comes as part of a report in The New York Times that looks at what the newspaper says is a failure by tech companies to adequately address child pornography on their platforms," reports CNET.
The tech giant has long been at the forefront of combating abuse imagery, even creating a detection tool called "PhotoDNA" almost a decade ago. But many criminals have turned to its search engine Bing as a reliable tool.
"Part of the issue is privacy, some companies say," said the report.
Activision Blizzard's Torture Apologist Executive Is Now Blocking Employees On Twitter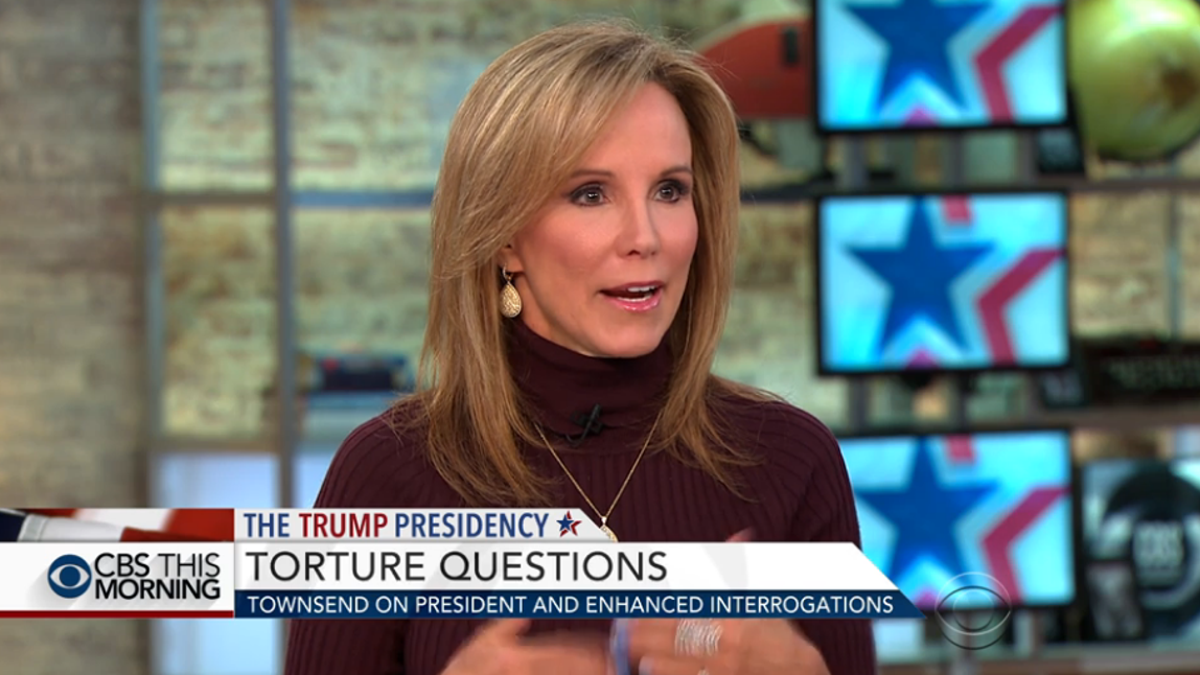 Over the weekend, amidst all the turmoil and toxic publicity being generated by the investigation and subsequent lawsuit from the California Department of Fair Employment and Housing over the company's abusive workplace conditions, Activision Blizzard's Fran Townsend thought it would be the perfect time to tweet "the Problem With Whistleblowing".
To recap, this is a woman who in the wake of the DFEH's suit becoming public, sent an email to staff calling it "meritless" and was so widely criticised it was specifically mentioned as a cause of last week's walkout, while calls for her removal from her position as sponsor for the company's women's network are also increasing.
In a previous and more public position prior to her appointment in March as Activision Blizzard's vice president for corporate affairs, corporate secretary, and chief compliance officer, Townsend once served Assistant to the President for Homeland Security and Counterterrorism during the Bush administration, where she was responsible for stuff like:
She was one of the big boosters behind raising the national "terror threat level" during Bush's close 2004 re-election campaign based on three-year old evidence, a decision then-Homeland Security chief Tom Ridge later said he was politically pressured into making. The then-head of Abu Ghraib prison where people were tortured said he felt similarly pressured to increase the amount of intelligence coming out of the interrogations following a visit by Townsend.
Townsend later went onto defend the Bush administration's use of torture, including waterboarding, sleep deprivation, and forced nudity. "Regardless of what you think on the issue of whether or not waterboarding is torture, there were legal documents created and relied upon by career intelligence officials who then implemented the program," she said during a 2009 interview with CNN after the Obama administration declassified Bush-era memos making the legal case for the CIA's use of torture. "There were very strict controls on the program. These people relied on them and, now, to release them and to subject these people, these career professionals to a sort of public humiliation and opprobrium and then the potential of a congressional investigation really will make our intelligence community risk-averse."
Taking all this into account, along with the content and timing of her tweet, public reaction has not been positive! It has been almost universally challenged or mocked, which is expected, it's Twitter and that happens every day, it's what the ratio is there for. But what's notable here is that rather acknowledging that she, as an executive employed in a leadership position at a company in turmoil, had made a bad tweet and responded accordingly—by doing something like locking her account, deleting the tweet or simply ignoring the criticism and getting on with whatever the rich do on the weekend—she began systematically blocking anyone even mildly critical of her decision to share a story about the perils of whistleblowing while her company is in the midst of historically shocking allegations brought on by employees testifying confidentially.

That includes multiple journalists and developers from outside companies, but also many current and former employees of Activision Blizzard as well. Her employees, and colleagues. Now is as good a time as any to take a look at Blizzard's core corporate values, one of which is "every voice matters".
Great ideas can come from anywhere. Blizzard Entertainment is what it is today because of the voices of our players and of each member of the company. Every employee is encouraged to speak up, listen, be respectful of other opinions, and embrace criticism as just another avenue for great ideas.
G/O Media may get a commission
Huh.
Joanna Cherry says SNP's new complaints officer 'targeted me' on Twitter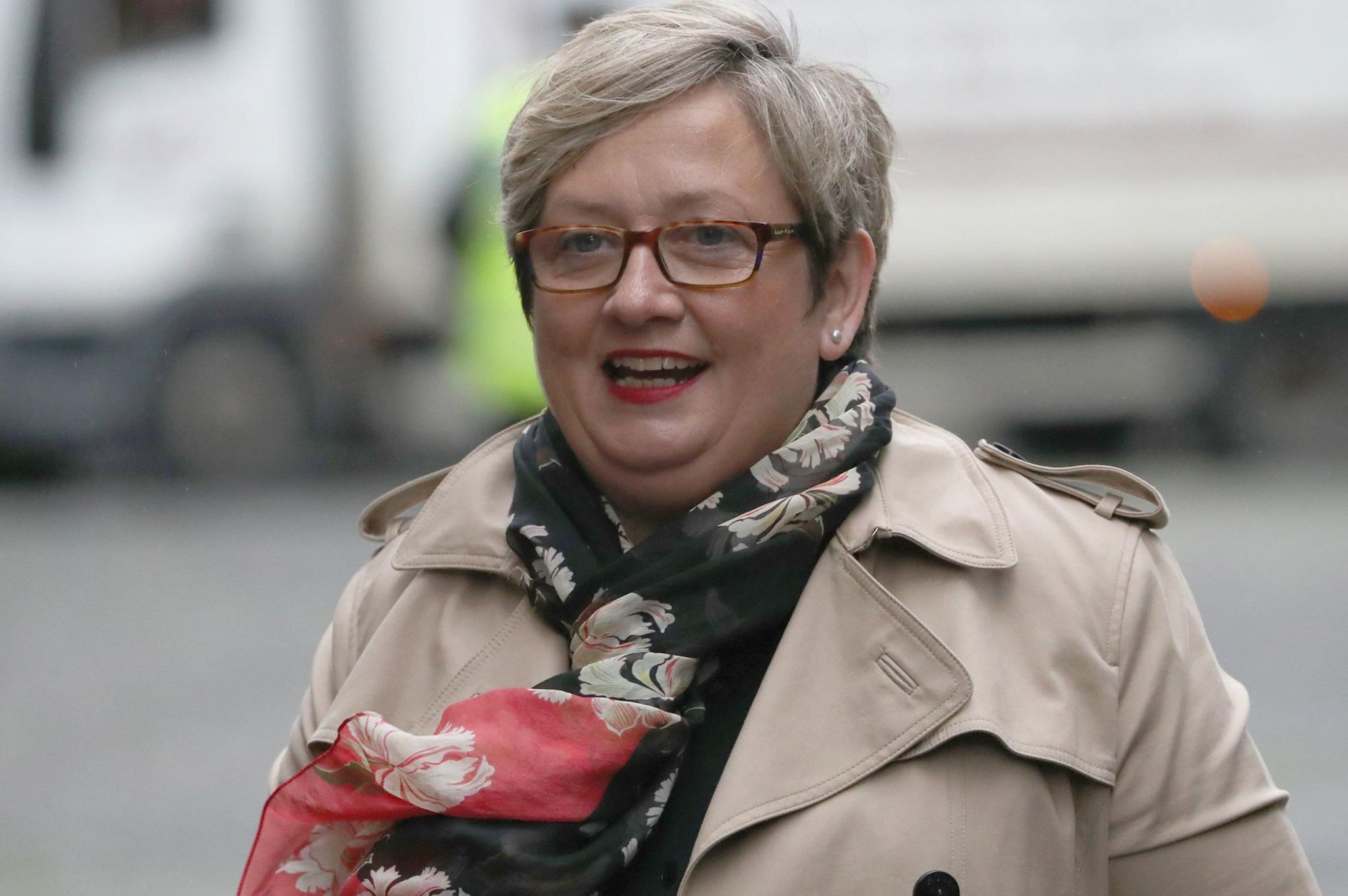 Ricky Taylor announced he was set to take up the role on Twitter but his appointment was immediately questioned by Ms Cherry and other SNP, and former SNP members, who believe he is unsuited to the task given his historical social media posts.
His appointment was revealed as a former SNP member from Stirling, Grant Karte, was sentenced to a community payback order which will see him placed under supervision for 15 months and carrying out 160 hours of unpaid work in the community, after he sent threatening messages to Ms Cherry in the wake of her sacking from the Westminster SNP front bench.
Mr Taylor said he was "delighted" to be "joining the wonderful team" at SNP headquarters as the new complaints officer. He added: "It's not going to be the easiest job but I'm definitely up for the challenge of making sure the party is a welcoming and safe place for all."
However Ms Cherry, who has accused her party of offering her no support after Mr Karte's messages, questioned the vetting process which led to Mr Taylor's appointment.
She shared screenshots of his previous tweets which accused her of "open transphobia", and when challenged for evidence, said she needed to stop "creating a toxic environment within the SNP and pulling the defamation card anytime you're challenged on your views."
Ms Cherry said "The new SNP complaints officer Ricky Taylor has a history of targeting me and calling me transphobic for my lawful gender critical views. How did he pass vetting?"
Other past tweets by Mr Taylor also resurfaced in which he accused the MP of narcissistic behaviour and bullying and of "using the code of conduct card when someone stands up to her".
Former SNP MSP and government minister, Alex Neil, backed Ms Cherry and said: "This is not a good appointment and should be rescinded with immediate effect."
The SNP is deeply split over the party's proposals to reform the Gender Recognition Act, with many of its younger members urging the changes which would allow transgender people to self-identify such as removing medical diagnoses of dysphoria. Others, including Ms Cherry, feel the reforms would undermine women's rights.
Earlier this year many women members quit to join Alex Salmond's Alba Party, claiming their complaints about how they were treated within the party, because they held gender critical views, had been ignored.
Other issues with the party's complaints process were highlighted by the Holyrood inquiry into the Scottish Government's handling of harassment allegations against Alex Salmond, as well as its handling of an investigation after an SNP staff member accused two of the party's MPs of sexual harassment.
An SNP spokesman said "The party's new complaints officer will play an important administrative role at headquarters, and we have full confidence in his abilities. Decisions on complaints remain with the National Secretary."
Mr Taylor was asked for comment, and on Twitter thanked those who had sent him messages of support. He added: "I'm perfectly fine and even more determined and excited to get on with the job."
A message from the Editor:Thank you for reading this article. We're more reliant on your support than ever as the shift in consumer habits brought about by Coronavirus impacts our advertisers.
If you haven't already, please consider supporting our trusted, fact-checked journalism by taking out a digital subscription.
Twitter Reacts to LeBron James Pushing Fan at an Usher Concert
LeBron James went viral after a video appeared to show him at an Usher concert shoving a fan who came at the basketball legend wanting a photo. NBA Twitter was divided on whether LeBron's reaction was the best course of action.
"That's literally assault," wrote one fan on Twitter. Another mentioned that you shouldn't just "run up on someone like that" and said that LeBron's reaction was justified. Overall, Twitter was left divided on the subject. You can check out reactions below.
Regardless, LeBron has been having a pretty amazing 2021. He's fresh off the success of Space Jam: A New Legacy, and recently became the first NBA player to become a billionaire while he's still playing the game. Since being drafted in 2003, LeBron has earned $330 million over the course of his career. Most of his earnings come from merchandise, licensing, media. and endorsements. Not to mention his brand partnerships with AT&T, Beats, Blaze Pizza, GMC, Nike, PepsiCo, Rimowa, and Walmart all rake in more than $100 million a year for the legendary athlete. 
With that being said, Kevin Durant isn't far behind him. The NBA star brought in $580 million in career earnings, and is expected to bring in $1 billion as a result of his investments and 10 year deal with Nike. Steph Curry, as an NBA player, will likely break through the billion-dollar threshold as well. A lot of people pointed out that Michael Jordan has a very bloated net worth now, but he was unable to cross that billion-dollar mark while he was playing. He wouldn't have earned a billion dollars during his time on the court, either.